This Week's ESSA News: Federal Government Waives Some Requirements for Michigan Schools, Pennsylvania Looks to Use $5 Billion in Federal Aid to Help Reopen Schools & More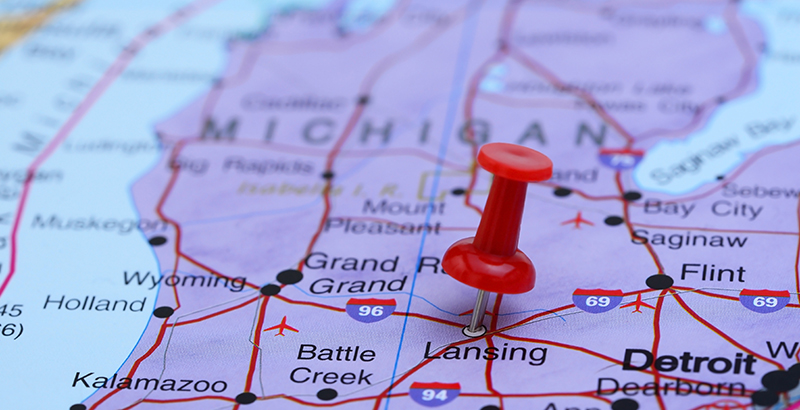 This update on the Every Student Succeeds Act and the education plans now being implemented by states and school districts is produced in partnership with ESSA Essentials, an ongoing series from the Collaborative for Student Success. It's an offshoot of their ESSA Advance newsletter, which you can sign up for here! (See our recent ESSA updates from previous weeks right here.)
The EdNote education policy blog has launched a new series reflecting on school accountability systems. The series comes more than five years after passage of the Every Student Succeeds Act, which required states to design data-driven accountability plans meant to help improve school quality and student outcomes. 
The first in the series explores the history and immediate implementation of the federal education law while highlighting the ways in which some states have continued to fine-tune and tweak their systems to reflect unique needs.
Also of note this week, Pennsylvania has published its school-level spending data for the 2018-19 school year, making it the final state to meet the federal requirement put in place by ESSA. 
As with all other states' data, per-pupil expenditure information is accessible through the Edunomics Lab's Data Hub.
In addition to ESSA's anniversary and completing the school-level spending map, here are six of the week's top developments for how states are implementing (and innovating under) the Every Student Succeeds Act:
1 Michigan's Accountability Waivers Approved — Though Chances Slim for More Wiggle Room on Testing
The Biden Education Department has approved requests from Michigan officials to pause a number of accountability measures amid the disruption of the COVID-19 pandemic. The move was in line with flexibilities offered by the department in national guidance released in February. 
Federal officials are still weighing an additional request from Michigan that the state be allowed to use the data from local, benchmark tests in place of the state's annual standardized assessment — a move opposed by many civil rights and education organizations on the grounds that the data from local assessments is, by design, not comparable and fails to shed light on structural issues across school systems. Adding to the calls for data on Michigan students' learning during the pandemic, Dan Papineau, director of tax policy and regulatory affairs for the Michigan Chamber of Commerce, said "Without Michigan-specific data, attainable only by M-STEP assessment results, we will not be able to compare across all districts, schools and students in the state to give parents a clear picture of whether their child is on track, what degree of learning remediation is necessary and where resources are most needed to be directed.

2 Pennsylvania Gov. Wolf Details $5 Billion in Federal Aid for Schools With Eyes on Reopening
Gov. Tom Wolf announced this week that Pennsylvania will receive $4.9 billion in federal COVID relief funding for school reopening, distributed by the federal government's Title-I funding formula. As with funding granted to other states, 90% will be expected to make it directly into the hands of schools, with more targeted to low-income and disadvantaged schools. 
Schools will have wide discretion in using the funding. Many of the schools are likely to target supports and resources at minimizing the harshest consequences of the pandemic, including learning loss, a rise in mental health needs, and infrastructure improvements.
3 Tennessee's Education Commissioner Discusses Need for Data to Inform COVID-19 Recovery Efforts
Tennessee Education Commissioner Penny Schwinn discussed her state's rationale for moving forward with assessments this spring in a new Q&A with the Collaborative for Student Success. Schwinn explained why data collection, in her department's view, is so important to guide efforts to accelerate learning amid the pandemic. 
"When we are able to measure student growth and learning through statewide assessments, we are able to best focus our efforts and student supports," she said.
4 Georgia Education Officials Open Survey on Proposed Math Standards Changes
Georgia education officials have opened a public survey on proposed changes to the state's mathematics standards. 
After a year-long delay caused by the COVID-19 pandemic, the State Board of Education plans to vote on the proposed standards by late spring. The changes to the standards, says Superintendent Richard Woods, were meant to follow through on the administration's promise to repeal Common Core-based standards, though many Georgia mathematics teachers were involved in the creation of the former standards and applaud their use of multiple representations in mathematics instruction.
5Designing Better Formulas For Funding Schools — How a State Funding 'Decision Tree' Can Help Policymakers
The Edunomics Lab has published a new resource designed to guide policymakers through key decisions during the creation of a state's education funding formula. The decision tree includes considerations for establishing or adjusting funding allocations, navigating accountability measures, effectively using data and tools, and more. It also offers additional resources and research on designing state funding systems.
6 Brookings Fellow Says Most Improvement Lies in How Testing Data is Used
Andre Perry of the Brookings Institution lays out a compelling argument in the national debate on testing in a new piece, suggesting that the shortcomings many see with standardized tests are often rooted in how data is used, rather than with the tests themselves. Perry additionally underscores the need for data to inform pandemic recovery, as well as dismantle inequitable systems. 
"Gathering information is essential if we really care about closing gaps in educational opportunity and achievement. Information shines light on structural problems," Perry wrote. Perry's commentary comes as the Biden administration continues to stand by its original guidance expecting states to move forward with spring assessments while also approving wide testing flexibility requested by states like Colorado and Michigan.
Get stories like these delivered straight to your inbox. Sign up for The 74 Newsletter