This Week's ESSA News: ESSA Architect Sen. Lamar Alexander to Retire, Testing Exams for Innovative Assessment Pilot Program & More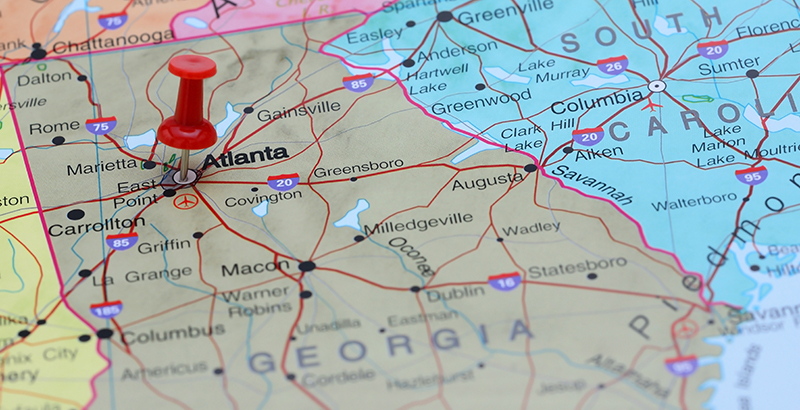 This update on the Every Student Succeeds Act and the education plans now being implemented by states and school districts is produced in partnership with ESSA Essentials, an ongoing series from the Collaborative for Student Success. It's an offshoot of their ESSA Advance newsletter, which you can sign up for here! (See our recent ESSA updates from previous weeks right here.)
Alyson Klein writes for Education Week that according to a December message from federal officials to the Georgia Department of Education, state officials who are thinking about applying for ESSA's Innovative Assessment Demonstration Authority pilot program "don't have to pick just one exam for your test drive — but you do have to end up with a single test in the end." That's because the Peach State is planning to "allow districts, at least initially, to join one of three consortia working to develop formative assessments, which aim to give teachers a real-time picture" of student achievement.
"I would like to affirm that a state may propose two different models of innovative assessment in their IADA application," wrote Donald Peasley, who works in the federal department's Office of State Support. "If a state chose to propose more than one innovative model, then it should be sure to describe how, over the course of the period of the authority, it would evaluate and select one of those models for possible expansion to statewide use."
Under ESSA, up to seven states are allowed to use locally based tests instead of state assessments, but only with the eventual goal of identifying and implementing a statewide exam. The news that more than one test is allowed in the initial phases of the pilot "is a potential game-changer for states who want in on the pilot but haven't settled on an assessment for every district to use," Klein reports. However, according to Obama Education Department alum Anne Hyslop, it's unclear if this approach adheres to existing ESSA regulations, which "say the program was intended to 'pilot a single innovative assessment system, which — if successful — will replace the current statewide assessment. It was not meant to allow for a state to try out multiple different innovative assessment systems simultaneously.'" Although the department's response indicates states have additional flexibility within the pilot program, ultimately, states must have one assessment to be implemented statewide. This is noteworthy, considering other attempts by states in recent years.
See below for more ESSA news.
1 Sen. Lamar Alexander, chief architect of ESSA, to retire
Alyson Klein and Andrew Ujifusa report for Education Week that "U.S. Sen. Lamar Alexander, R-Tenn., who has been Capitol Hill's leading Republican on education issues for years," announced that he's retiring in 2020. Alexander was a chief architect of ESSA, which passed in 2015. He said in an interview shortly after the bill's passage that the law was able to attract such broad, bipartisan support in part because "everybody was really fed up with Washington telling 100,000 public schools so much about what to do."
2 Indiana looking to update ESSA plan to drop federal school ratings
Jeanie Lindsay reports for Indiana Public Media about a proposed change to the state's ESSA plan that would stop schools from getting two ratings — one state and one federal — in 2019. "The state Department of Education's ESSA change would get rid of the federal A through F accountability grades, replacing them with four classification groups: exceeding, meeting, approaching, or not meeting expectations," Lindsay reports. According to department director of school accountability Maggie Paino, "the change would help clear up confusion about how schools are doing in the different accountability arenas."
3 Learning from Chicago and Detroit on growth and school ratings
Chris Minnich, of the research-based nonprofit NWEA, writes for Learning Policy Institute that, for many years, schools across the nation have "been rated based on a single measure — how well students do on the annual summative test." But under ESSA, states have built their own accountability systems and incorporated new metrics, both academic and nonacademic. Minnich says the examples provided by Detroit and Chicago "show that education leaders and policymakers are examining how they measure student and school success and are reevaluating what's in the best interest of students."
Want to stay up to date? Click here to sign up for the ESSA Advance newsletter to receive all the information in your inbox every Tuesday.
Support The 74's year-end campaign. Make a tax-exempt donation now.