This Week's ESSA News: Enrollment Soars at Washington State Charters During Pandemic, Wyoming Hits Pause on Accountability, a Growing Divide in Idaho's Graduation Rate & More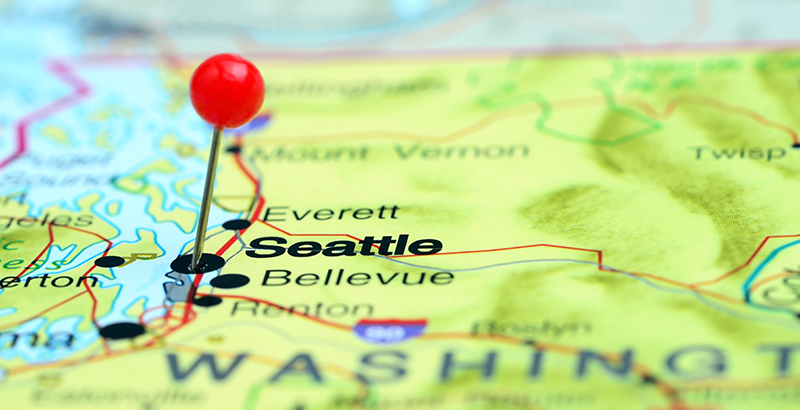 This update on the Every Student Succeeds Act and the education plans now being implemented by states and school districts is produced in partnership with ESSA Essentials, an ongoing series from the Collaborative for Student Success. It's an offshoot of their ESSA Advance newsletter, which you can sign up for here! (See our recent ESSA updates from previous weeks right here.)
How could a recession affect long-term education funding? Two reports released by the Education Law Center seek to provide further context for elected officials and policymakers about the dire stakes at hand as school districts brace for budget cuts.
The first report provides an analysis of state and local education funding following the Great Recession in 2008, while the second shows how varied the distribution of education dollars across states can be. ELC Executive Director David Sciarra says the reports provide timely insight for state and local leaders as they face difficult budget decisions and seek to deliver billions in federal COVID-19 relief funding as effectively as possible.
Beyond issues of education funding, here are four of the week's top developments for how states are implementing (and innovating under) the Every Student Succeeds Act:
1 As Enrollment Falls at Washington's Public Schools, Charters See Surge of New Students
A new analysis from the Center on Reinventing Public Education at the University of Washington Bothell CRPE shows a 3% decline in statewide enrollment at public schools in Washington amid the pandemic, through charter schools saw a sharp 35% increase. The report explores enrollment trends for schools in the state, which were the first in the nation to close in the spring, as well as specific data on trends in enrollment for students who receive specialized services, like special education or English learner supporters.
2 As Biden Taps Cardona For Education Department, How His Perspective as Former English Learner Could Drive Federal Priorities
If confirmed, President Joe Biden's pick for education secretary, Connecticut Education Commissioner Miguel Cardona, would bring a perspective previously unseen in the role – that of a student whose first language was Spanish and who learned English primarily at school. As a former English learner, writes Kevin Carey for the New York Times, Cardona will be tasked with ensuring that states have the resources – and the urging – needed to meet their promises, as defined by individual state plans required by the Every Student Succeeds Act, to identify and support the nation's increasing number of English learners. Some of the actions Cardona's department could take on behalf of English learners, Carey says, could include improving teacher preparation and training, developing new digital tools for students, and potentially helping to scale innovations that occur in successful districts and schools.
3 Wyoming Joins Other States in Pausing Accountability Requirements Amid COVID, Closures
Wyoming education officials officially announced their intent to request waivers of federal accountability requirements as outlined by ESSA amid the continued disruption of the pandemic. Wyoming joins a number of states making similar announcements while also indicating a desire or intent to administer statewide annual assessments, which typically inform state accountability structures, to gauge student learning and address student and school needs.
4 Idaho's Graduation Rate Inches Upward Amid Pandemic; Gains Aren't Felt by All Students
Despite a global pandemic that forced schools closed in the final months of the academic year, Idaho schools saw an increase in the statewide graduation rate in 2020, marking the first time the rate surpassed 82%. Though officials celebrated the gains, educators and advocates in the state noted that graduation rates for English learners, Black students, and military-connected students all fell – and the statewide rate still falls below the target set in Idaho's ESSA improvement plan.
Support The 74's year-end campaign. Make a tax-exempt donation now.