This Week's ESSA News: DeVos Lauds ESSA Flexibility, but Critics Say There Might Be a Bit Too Much Wiggle Room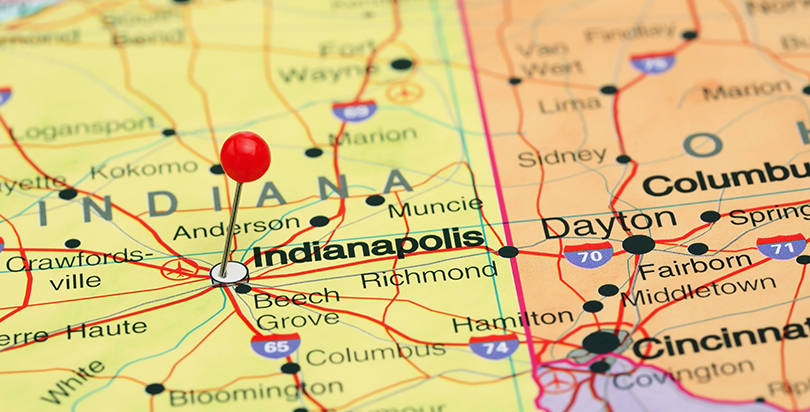 This update on the Every Student Succeeds Act and the education plans now being refined by state legislatures is produced in partnership with ESSA Essentials, a new series from the Collaborative for Student Success. It's an offshoot of their ESSA Advance newsletter, which you can sign up for here! (See our recent ESSA updates from previous weeks right here.)
The 74's Carolyn Phenicie reports that U.S. Secretary of Education Betsy DeVos strongly believes in state flexibility in education policy, and that states are responding positively to having such flexibility under ESSA — as evidenced by accountability plans states submitted to her department.
"Enabling and encouraging creativity and innovation at a local level can help bubble up a lot of really effective solutions and outcomes for students," DeVos said. "There's a wide variety in approaches to how individual states are proposing to look at things and meet the students' needs. I think that's laudable, and I think we should see a wide variety."
But not everybody agrees that this flexibility is producing positive results, with both Senate Democrats and civil rights groups claiming the agency has approved state plans that don't comply with the law. Education Week's Andrew Ujifusa took a look at this topic, reporting that during a Senate Health, Education, Labor, and Pensions (HELP) Committee hearing, Senator Patty Murray (D-WA) — the Committee's top Democrat — "took the opportunity in her opening remarks to say that not every state's ESSA plan meets the law's requirements for schools with struggling student subgroups."
More ESSA news below.
West Virginia drops grad rate accountability for subgroups
The Charleston Gazette-Mail reports that West Virginia has "cut a proposed accountability provision regarding minority students' graduation rates" from its ESSA plan. The State Department of Education removed the words "and any subgroup of students" from the end of the following statement: "we propose to identify for comprehensive support and improvement any high school for which the 4-year cohort graduation rate falls below 67 percent for all students and any subgroup of students."
However, as the Gazette-Mail notes, state department of education official Andy Whisman said the change "wasn't intended to reduce schools' accountability for minority students" and that "it was removed because other accountability categories address minority students."
Minority graduation rate accountability provision cut from WV ESSA plan https://t.co/DfzzCJl8kd via @wvgazettemail

— NASStoday (@NASStoday) December 7, 2017
Two ways to look at Indiana's grad rate problem
There's been no shortage of coverage of the changes that Indiana will be making to its high school diploma. By doing away with its general diploma, according to Indiana Public Radio, Indiana's graduation rate could drop as much as 12 percent. But Civic Enterprises senior research and policy adviser Jennifer DePaoli notes that "the majority of Indiana high school students already complete a diploma that meets the new requirements," arguing that that should be the focus, rather than a dip in graduation rates. The proposed changes were approved by Indiana's State Board of Education yesterday, as reported by The Associated Press.
Peer reviewers weigh in
There are two new opportunities to see state ESSA plans through the eyes of the peer reviewers at CheckStatePlans.org this week, as they continue to share what they've seen and what they wanted to see in second-round ESSA plans.
We asked three experts — The Lexington Institute's Doug Mesecar, Education Strategy Group's Ryan Reyna, and The Leadership Conference on Civil and Human Rights' Liz King — what common mistakes states are making in their ESSA accountability plans.
We also asked reviewers to identify the best new idea they've seen in state plans so far. Diane Stark Rentner of the Center on Education Policy, Aaron Churchill of The Thomas B. Fordham Institute, former Georgia superintendent of public schools Kathy Cox, Paige Kowalski of the Data Quality Campaign, and David Dunn, a former Education Department official under President George W. Bush, all weighed in.
You can also read the CheckStatePlans.org analyses of the first 17 state plans that were submitted to the U.S. Department of Education this spring. And don't forget to keep an eye out for the release of the analysis of the 34 remaining state plans (you can sign up to be notified here).
.@RyanEReyna: States made three common flaws in their #ESSA plans: misaligning aspirations, goals, and accountability measures. https://t.co/QftuZduWvm #edpolicy #edpolitics #edchat @dmes

— The 74 (@The74) December 6, 2017
ExcelinEd looks at ESSA landscape
ExcelinEd has taken a hard look at ESSA accountability plans for all 50 states and the District of Columbia, and released a detailed analysis. The report's author, Dr. Christy Hovanetz, said, "It's encouraging that in the majority of states, schools will earn summative ratings that are easily understandable for parents and can spur school improvement. However, there are some concerns with many states planning to measure achievement using index systems — and growth using peer comparisons — rather than grade level expectations. Understanding the strengths and weaknesses of the plans can help advocates and policymakers support effective implementation of state plans."
This week on the blog: 50-State #ESSA Plan Landscape Analysis. What are they key trends across plans? Find out: https://t.co/Uw1XwPj4YH

— ExcelinEd (@ExcelinEd) December 5, 2017
ESSA and social-emotional learning funding opportunities
According to The 74's Kate Stringer, a new RAND Corporation report finds that "schools looking to implement social-emotional learning programs have several funding options available to them" under ESSA. RAND identified "60 evidence-based social-emotional learning interventions schools and districts can use that align with the ESSA requirements," many of which are at the elementary school level and in urban communities.
"We were pleasantly surprised that there are a pretty good number of options for states and districts to consider when they want to adopt evidence-based SEL instruction," said Laura Hamilton, associate director of RAND Education. "ESSA doesn't explicitly use the phrase 'social and emotional learning,' but there's a lot of language in there that suggests opportunities to focus instructionally on students' SEL skills that would be consistent with the goals of ESSA."
New @RANDCorporation report finds #edfunding, evidence-based programs schools can use under #ESSA to boost social-emotional learning. https://t.co/2WIXOU1kax #SEL #edpolicy #edpolitics #edata

— The 74 (@The74) December 5, 2017
Want to stay up to date? Click here to sign up for the ESSA Advance newsletter to receive all the information in your inbox every Wednesday.
Get stories like these delivered straight to your inbox. Sign up for The 74 Newsletter