This Week's ESSA News: Arizona's New School Rating Plan, DeVos Faces Capitol Hill Backlash Over Law's Implementation, New 'State Plan Database' & More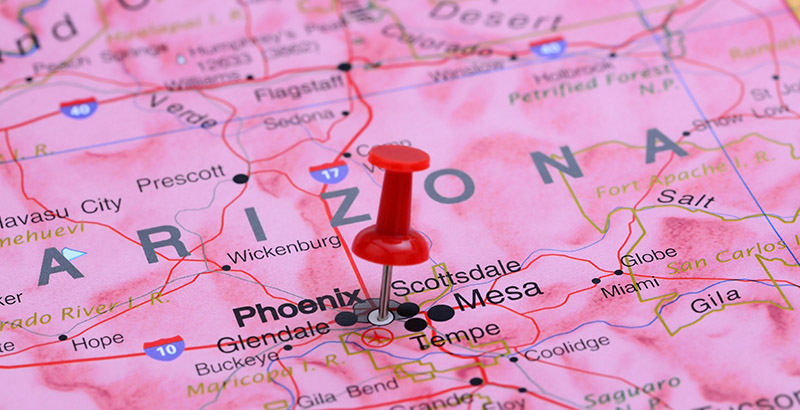 This update on the Every Student Succeeds Act and the education plans now being implemented by states and school districts is produced in partnership with ESSA Essentials, an ongoing series from the Collaborative for Student Success. It's an offshoot of their ESSA Advance newsletter, which you can sign up for here! (See our recent ESSA updates from previous weeks right here.)
"After weathering a political storm over the Trump administration's proposed budget at the end of March, U.S. Secretary of Education Betsy DeVos continued her run of public appearances into April," writes Andrew Ujifusa for Education Week. "DeVos received widely varied reactions from state education leaders and from lawmakers on Capitol Hill" on issues such as arming teachers and testing to ESSA implementation.
In each appearance, DeVos "stressed she is trying to help students and teachers who she said are ill-served by traditional education practices and systems."
In other Department of Education news, last month the agency published a new report called Opportunities and Responsibilities for State and Local Report Cards Under the Elementary and Secondary Education Act of 1965, as amended by the Every Student Succeeds Act, and announced a public comment period that ends today.
The document was designed to provide guidance to state and local education agencies as they work to implement the report card requirements. "Although SEAs and LEAs may consider this document in developing and disseminating report cards, an SEA or LEA is free to develop alternative approaches and formats that are consistent with applicable Federal statutes and regulations."
See below for more ESSA news:
Arizona's new plan for rating schools
Breanna Edwards reports for the Arizona Daily Star that Arizona has "decided how it will adapt its hotly debated A-F letter grading system" for districts that have chosen to end use of the AzMerit test.
The State Board of Education will evaluate growth based on student subgroup data and how they perform on the AzMerit, SAT or ACT. Additionally, the report cards will "factor in those cohorts' dropout and graduation rates." This change to the state's "letter grading system is temporary because Arizona's decision to allow school districts to administer different types of tests instead of the state's AzMerit assessment has been found to violate the federal Every Student Succeeds Act."
'Giving data a voice': National School Boards Association offers tips on how to make the most of new ESSA transparency
According to a new report from the National School Boards Association, under ESSA, "each state educational agency (SEA) and local educational agency (LEA) that receives Title I Part A funds must prepare and disseminate an annual report card that includes a variety of data about public schools."
To help educators and administrators use this data to "foster meaningful engagement among parents, teachers and other key stakeholders," NSBA puts forth three tips for readers: 1. Use new benchmarks and constructs on state report cards; 2. Engage parents in the school policymaking process using both academic and non-academic information on the state report cards; and 3. Provide positive support to teachers based on the detailed data on state report cards.
National Conference of State Legislatures offers public access to 'ESSA State Plan Database'
The National Conference of State Legislatures' College and Career Readiness State Legislation Project recently released an ESSA State Plan Database of all state accountability plans submitted to and approved by the U.S. Department of Education. The database gives users the opportunity to access individual state profiles and summaries, sort and filter plan components, and locate state legislation. The project also includes an online companion guide that "provides insight into selected requirements of the State Plans, a summary of commonalities seen throughout the approved State Plans and guiding questions to support legislators and legislative staff utilizing the information available in the database."
Want to stay up to date? Click here to sign up for the ESSA Advance newsletter to receive all the information in your inbox every Tuesday.
Get stories like these delivered straight to your inbox. Sign up for The 74 Newsletter