This Week's ESSA News: Conn. Pushes Back, Indiana Likes School Climate, Fla. Wants Waivers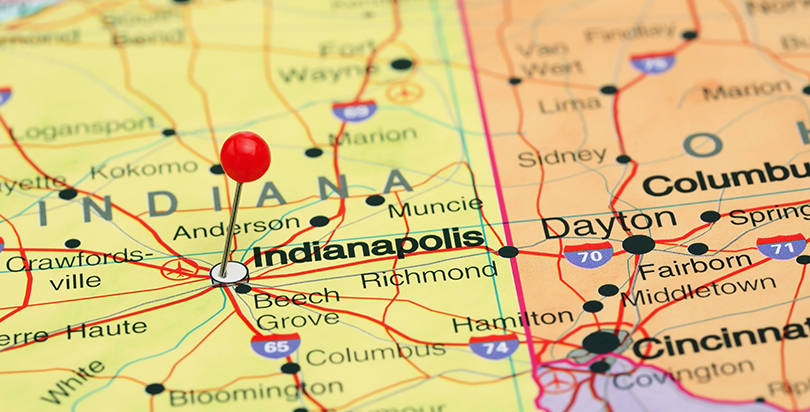 This update on the Every Student Succeeds Act and the education plans now being refined by state legislatures is produced in partnership with ESSA Essentials, a new series from the Collaborative for Student Success. It's an offshoot of their ESSA Advance newsletter, which you can sign up for here! (See our recent ESSA updates from previous weeks right here.)
Jason Botel, acting assistant secretary for elementary and secondary education, told Politico's
Caitlin Emma
on Thursday that there was no inconsistency in how the department was offering feedback to states on their ESSA plans.
Botel was responding to assertions that federal officials were applying a lighter touch to the most recent batch of plans after receiving criticism for alleged overreach in their response to an earlier group,
including Delaware's
.
While calling each plan unique, Botel said, "I think from the very first state plan we looked at up to the present, we've taken the same approach. We're reading each state plan as it's written and we're reading the statute as written."
Here are the week's other top developments:
Education Department wants more information from five states
Connecticut, Louisiana, New Jersey, Oregon, and Tennessee received their preliminary feedback from the U.S. Department of Education last week. This follows the
mixed feedback
that Delaware, Nevada, and New Mexico received a few weeks earlier.
Education Week'
s Alyson Klein
breaks down
the department's comments, noting, "It looks like Tennessee is being discouraged from using so-called 'super sub-groups' which combine different groups of kids — such as Hispanics, students in special education, and English-language learners — for accountability purposes."
In response to federal officials issuing an "incomplete" on Connecticut's draft ESSA plan, Laura Stefon, chief of staff for the state education department,
commented
that Connecticut "will provide clarification where necessary, make tweaks if appropriate, and respectfully disagree with USED where necessary."
---
---
The Ed. Dept. gives #ESSA feedback to five more states.https://t.co/Xb9c4TIAZ8 pic.twitter.com/bUHNBTXXqt

— Education Week (@educationweek) July 6, 2017
---
Indiana will grade schools on culture and climate, not just student performance
In the first draft of its ESSA plan, Indiana has shared its intention to grade schools on more than academic performance and include the results from student surveys on culture and climate.
"We know from research and also know from the feedback we've gotten from parents and communities that the climate and culture of schools is very important," said
Patrick McAlister
, policy director for the Indiana state education department and lead writer of its ESSA plan. "We think that developing … a climate and culture survey is a way to get at those hard-to-reach elements of school that previously have not been included in an accountability system in Indiana."
---
.@EducateIN has released the first draft of its #Indiana #ESSA plan. We want to hear your feedback here: https://t.co/8gzs6IDnwB #INEdchat

— Patrick McAlister (@mcalistp) July 5, 2017
---
Florida releases its first draft plan — and its request for waivers
Florida Education Commissioner Pam Stewart has been clear that she intends to seek waivers for additional flexibility around ESSA. So along with the state's first draft plan, Stewart has laid out requests for items such as flexibility on testing English learners. According to the
Tampa Bay Times
, "Florida also seeks a waiver on the federal rule about reporting learning gains, saying it would report the information for each student subgroup separately rather than for all students jointly. In a related request, the state asks for a waiver of the rule that school grades be changed if a school does not test at least 95 percent of all students in each subgroup."
Education Department extends financial transparency requirements for state plans
The department is giving states and districts an extra year to comply with new financial transparency requirements within ESSA to show the amount of money spent per student. But many civil rights groups that praised the requirement when it was included in ESSA are
not happy
about the delay.
Liz King, director of education policy at The Leadership Conference on Civil and Human Rights, told Education Week, "If we keep waiting until states and districts have the capacity before we require them to acquire that capacity, we will be waiting forever."
However,
an additional Education Week report
shows states are having a difficult time arriving at the per-pupil spending number and the reprieve may be what's needed for them to figure it out.
---
.@usedgov is giving states & districts an extra year to comply w/ new financial transparency requirements in #ESSA https://t.co/9nK7S7mHgf

— AASA (@AASAHQ) June 29, 2017
---
---
Support The 74's year-end campaign. Make a tax-exempt donation now.