This Week's ESSA News: Concerns Over Another School Rating Overhaul in Kentucky, $3 Billion More for Emergency Education Relief Fund, Taking Attendance Amid the Pandemic & More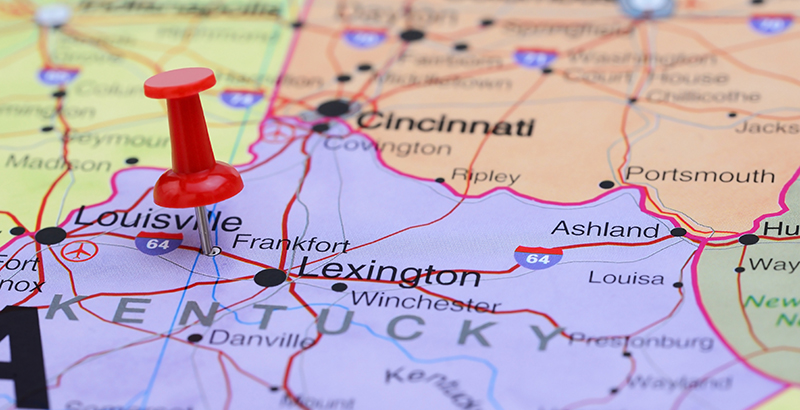 This update on the Every Student Succeeds Act and the education plans now being implemented by states and school districts is produced in partnership with ESSA Essentials, an ongoing series from the Collaborative for Student Success. It's an offshoot of their ESSA Advance newsletter, which you can sign up for here! (See our recent ESSA updates from previous weeks right here.)
Education Secretary Betsy DeVos recently announced the release of "$3 billion in aid for the Governor's Emergency Education Relief Fund," which was included in the Coronavirus Aid, Relief, and Economic Security (CARES) Act.
Governors can now apply for aid to "help public schools address the coronavirus pandemic." The funds are "separate from the $13.5 billion in the CARES Act earmarked just for K-12," of which no less than 90 percent must "go out to districts based on the Title I funding formula for disadvantaged students" under the Every Student Succeeds Act. Secretary DeVos noted that the grants for governors are "extraordinarily flexible," with individual governors being able to determine how much of the money goes to K-12 education and how much goes to higher education.
In other news out of the Education Department, DeVos also recently introduced a proposal that would empower teachers "through stipends or vouchers, to select and access professional development courses and opportunities that are relevant to their personal needs or career goals instead of having one-size-fits-all programming dictated to them by the state or local education agency." This switch in funding priorities would occur under the Education Innovation and Research (EIR) program, which is authorized by ESSA. The Department of Education is now soliciting feedback from the public about this proposal.
Beyond the federal government, here are the week's other top headlines for how states are implementing (and innovating under) ESSA:
Will Kentucky change its school rating system again?
Kentucky lawmakers recently passed a bill that would reconfigure the state's brand-new accountability rating system. If signed by the governor, the measure "would scrap the state's one-year-old five-star rating system, and replace it with a color-coded speedometer," reports WFPL.org.
A spokesperson for the Kentucky Department of Education observed that there are concerns about the state changing its rating system too frequently, noting that it has "resulted in a lack of consistency over the last several years," which can make it hard for parents to know how a school is performing.
Other changes were included in the bill to help put the state back in compliance with the Every Student Succeeds Act, including how it identifies schools with significant achievement gaps.
Attendance, absenteeism and coronavirus school closures
A recent piece in Education Week highlights the various ways that states, districts and schools are monitoring and tracking attendance in light of widespread school closures in the face of the coronavirus. While "the federal Every Student Succeeds Act requires states to report chronic absence data as a measure of school quality," a number of states have provided additional leniency and flexibility for schools during the pandemic.
Some — like Colorado and Oklahoma — "have suspended requirements that schools report attendance numbers to them, but encouraged attendance tracking for districts' own purposes." At the same time, states such as Kentucky have "pushed schools to focus on project completion dates rather than instructional time." And many districts are simply not taking attendance altogether, choosing instead to focus on measuring online engagement.
New report looks at the future of assessments in a time of disruption
Recently, FutureEd released a new report examining the "bipartisan backlash against standardized testing in recent years" in the context of the current COVID-19 pandemic.
The report looks at a "new 50-state analysis of testing through 2019" to "examine the striking scale of the pushback against testing and how the backlash is likely to play out in the dramatically different education landscape we suddenly find ourselves in." The authors conclude that "if state testing systems do not evolve in significant ways Congress may abandon the statewide standardized testing requirements in the federal Every Student Succeeds Act when it next reauthorizes the law."
Want to stay up to date? Click here to sign up for the ESSA Advance newsletter to receive all the information in your inbox every Tuesday.
Get stories like these delivered straight to your inbox. Sign up for The 74 Newsletter