This Week's ESSA News — Complaints Around ESSA Oversight Threaten Higher Ed Bill; 5 Districts Take On Weighted Funding Pilot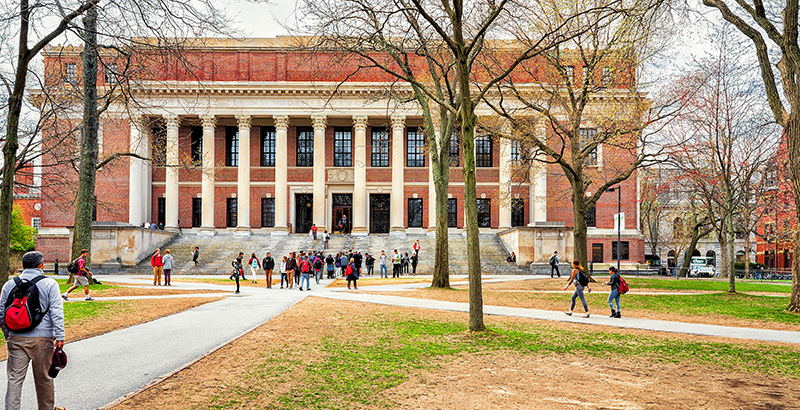 This update on the Every Student Succeeds Act and the education plans now being refined by state legislatures is produced in partnership with ESSA Essentials, a new series from the Collaborative for Student Success. It's an offshoot of their ESSA Advance newsletter, which you can sign up for here! (See our recent ESSA updates from previous weeks right here.)
Emily Wilkins at Bloomberg Government reports that concern regarding federal oversight of state ESSA accountability plans "is casting a shadow over Senate negotiations on reauthorizing a higher education law." Behind the scenes, these concerns have "seeped into" ongoing work to update the Higher Education Act.
"We have had to spend a lot of time on [this debate], which could have been time used for [the Higher Education Act]," said a staffer from the Senate Help, Education, Labor, and Pensions (HELP) Committee. Washington Sen. Patty Murray — the top Democrat on the HELP Committee — has repeatedly stated that the U.S. Department of Education has approved state ESSA plans that do not conform to the law, which she crafted with Republican Committee Chairman Sen. Lamar Alexander of Tennessee in 2015.
In other state news, EdSource's John Fensterwald reports that while California could be closing in on a deal to resolve differences with the U.S. Education Department over the Golden State's ESSA plan, the California Board of Education recently put off voting on these measures and "some board members indicated they might not fully support the compromise and instead might press for waivers from the law."
See below for more ESSA news.
1 Districts "raise their hands" for ESSA funding pilot.
Five school districts have applied to join ESSA's "weighted student-funding pilot during the 2018–19 school year," writes Education Week's Alyson Klein. "Participating districts can combine federal, state, and local dollars into a single funding stream tied to individual students." Klein also reports that "English-language learners, children in poverty, and students in special education — who cost more to educate — would carry with them more money than other students." Thus far, the full list of districts applying for the program includes: Wilsona School District (California), Indianapolis Public Schools (Indiana), Salem-Keizer School District 24J (Oregon), Upper Adams School District (Pennsylvania), and the Puerto Rico Department of Education. Overall, a maximum of 50 districts may take part in the pilot, though the Department of Education has the discretion to expand the scope of the program.
2 Worley: Time for states to "step up" on ESSA
ESSA champions have "long argued" the law would "swing the pendulum of control back to the states and, by doing so, unleash the innovative potential of local leaders," writes educator Sean Worley here on The 74. Citing Check State Plans as evidence, Worley explains that "states have fallen flat in their plans to dramatically improve their education systems" and their plans "have been plagued by a lack of detail, unclear definitions of success, and only loose frameworks for how they will support their most struggling schools." Worley — who has spent his "entire career working in schools that have been labeled as 'struggling,' or 'priority,' or 'focus' " — says that students, teachers, and staff at such schools need more than an amorphous idea of what "may" happen. But this "would require state education leaders to identify and understand the root causes of these schools' low performance." And given state plans' lack of detail, "it's hard to believe these state leaders know how to support identified schools." Worley believes state education officials must keep three lessons in mind: Staff placement matters. Curriculum matters. And school leadership matters.
3 Is ESSA media coverage improving?
"Six months ago, insiders, advocates, and educators asked to comment on media coverage of ESSA (Every Student Succeeds Act) complained mightily that they weren't getting what they wanted about states' new school-improvement plans," writes Alexander Russo. But now, six months later, while complaints remain, there appears to be a "substantially higher" level of satisfaction. "I think on the whole I've been pretty pleased with the ESSA coverage," says independent education consultant and former U.S. Department of Education official Anne Hyslop, which is notable because reporters have "had to keep this up for the better part of two years now." Not only is there a more consistent supply of solid stories, the areas of focus of the coverage have also changed for the better. Before, reports tried to take a "holistic look" at the gargantuan federal law or complicated state plans. But now, reporters are focusing on specific areas within state plans and "diving" into the details.
Want to stay up to date? Click here to sign up for the ESSA Advance newsletter to receive all the information in your inbox every Wednesday.
Get stories like these delivered straight to your inbox. Sign up for The 74 Newsletter