This Week's ESSA News: Child Safety Accounts to Flee Dangerous Schools, School Laundry Room and Other Supports in NJ, Chasing Equity in AZ & More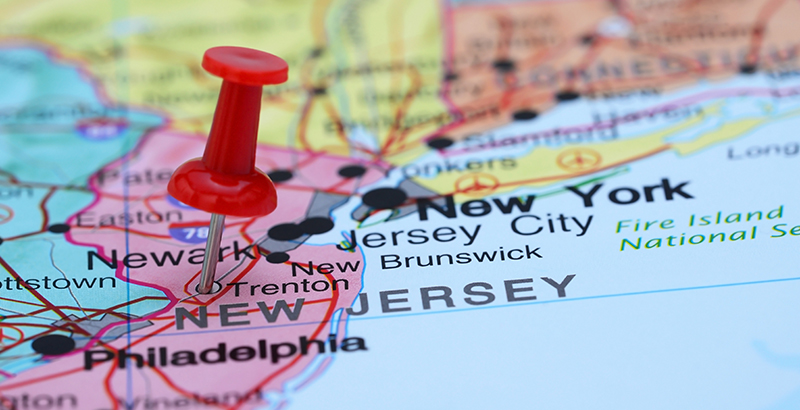 This update on the Every Student Succeeds Act and the education plans now being implemented by states and school districts is produced in partnership with ESSA Essentials, an ongoing series from the Collaborative for Student Success. It's an offshoot of their ESSA Advance newsletter, which you can sign up for here! (See our recent ESSA updates from previous weeks right here.)
"Louisiana is informing parents about school performance better than other states are," according to the results of a review by the Alliance for Excellent Education. These results highlight how local schools are responding since the Every Student Succeeds Act was enacted. However, there remain a number of issues, particularly "the disparity in high- and low-performing schools."
Only "22 percent of black students are in an A-rated Louisiana public school" despite making up 47 percent of the student body, according to the review. Of schools with an F grade, "83 percent of students are black," it noted, pointing to major obstacles that educators must work to overcome in creating a truly equitable school system.
The Alliance's Anne Hyslop said, "If we have a school system that is truly equitable, we would expect the typical student body of an A school to be very similar to the student body of an F school." Additionally, Louisiana was the only state reviewed "to mention a possible 'problem with excessive [discipline] rates,' according to Hyslop. The "state Board of Elementary and Secondary Education will host a forum … to talk about the effectiveness of the changes associated with the Every Student Succeeds Act."
Here are the week's other top headlines for how states are continuing to implement the nation's new education law:
Heartland Institute proposes child safety accounts
A new report by the Heartland Institute underscores the myriad school safety risks facing students today and proposes that states "create a Child Safety Account (CSA) program, which would allow parents to immediately have their child moved to a safe school … as soon as parents think the public school their child is currently attending is too dangerous to their child's physical or emotional health." Under ESSA, students are permitted to transfer to another government-run school under the law's Unsafe School Choice Option provision, "but only if their current public school meets the state definition of a 'persistently dangerous school.'"
New Jersey district expands ESSA program to high school
In Paterson, New Jersey, education officials are expanding a federally funded program that has demonstrated success among younger students to its JFK High School. The goal is to help overcome barriers to education by offering students "a host of support services, ranging from tutoring and other forms of academic support to health services." It also gives students a way to meet basic needs by offering a "discreetly placed laundry room … on the theory that not having clean clothes can lead to chronic absenteeism." Paterson is one of just 15 school systems nationwide to "win grants of just under $500,000 from the federal Full-Service Community Schools program," funded by the Every Student Succeeds Act. The grants are meant to foster "full-service community schools that improve the coordination, integration, accessibility, and effectiveness of services for children and families."
Arizona educators want to leverage ESSA to advance equity 
As reported in AZ Ed News, at the recent Engaging Arizona in Advancing the Every Student Succeeds Act (ESSA) event in Phoenix, education officials called on policymakers to focus on student equity when working on the state's K-12 education budget. As Teniqua Broughton, executive director of The State of Black Arizona, says, "Equality is giving every student the same resources, but equity is giving each student the resources they need to reach the same goal." The event focused on how effectively Arizona is "advancing equity for all students" through its ESSA state plan and new partnership opportunities that could improve matters. The National Urban League's recently released ESSA State Plan Equity Report Card gave Arizona "an overall poor rating on 12 equity indicators."
Want to stay up to date? Click here to sign up for the ESSA Advance newsletter to receive all the information in your inbox every Tuesday.
Get stories like these delivered straight to your inbox. Sign up for The 74 Newsletter