This Week's ESSA News: California Commission Aims to Use Schools as 'Wellness Centers', District of Columbia Claims Big Jump in Graduation Rate During Pandemic & More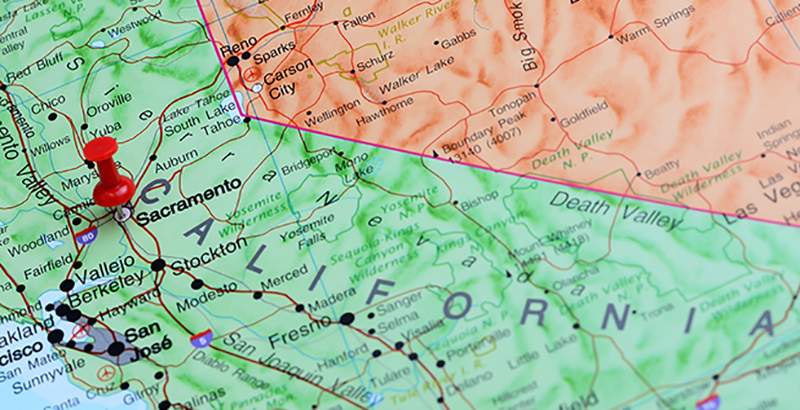 This update on the Every Student Succeeds Act and the education plans now being implemented by states and school districts is produced in partnership with ESSA Essentials, an ongoing series from the Collaborative for Student Success. It's an offshoot of their ESSA Advance newsletter, which you can sign up for here! (See our recent ESSA updates from previous weeks right here.)
A new study from the Center for Public Research and Leadership at Columbia University found that state school improvement networks frequently struggle to "scale up" successful policies or programs from the school to district or state levels.
As outlined by the Every Student Succeeds Act, networks of schools established by state accountability plans have the ability to define their own metrics of evaluation and success, which has resulted in researchers and policymakers being unable to compare results across districts. While the authors of the study commend school improvement networks for localizing problem solving processes, they recommend that school leaders further emphasize equity in their plans, prioritize collaboration with other districts, and develop and communicate clear protocols for evaluating the success of school interventions. Separate research fielded by the Regional Education Laboratory of the MId-Atlantic found that when schools from different improvement networks failed to coordinate their sampling and reporting practices, interventions were more likely to overlook the lowest performing students, further underlining the need for improved collaboration between districts.
Here are some of the week's top developments for how states are implementing (and innovating under) ESSA:
California Mental Health Commission Recommends Schools Become 'Wellness Centers'
A new set of recommendations from the California Mental Health Services Oversight and Accountability Commission says schools in the state should become community-based "wellness centers" that coordinate mental and other health services through new partnerships with local and regional nonprofit providers.
The commission sites a decade-long trend of increasing anxiety, depression, and suicide among youth, as well as a sharp increase in mental healths needs related to the disruption caused by the COVID-19 pandemic and school closures. The recommendations follow similar suggestions by the State Board of Education and several state lawmakers, who, throughout the year, have been seeking to address California's striking school counselor shortage.
Amid Pandemic, D.C. Posts Big Gains in Graduation Rate
New graduation data announced by Mayor Muriel Bowser this month showed impressive gains in the number of students who successfully graduated in the 2019-20 school year, despite the abrupt closing of schools in the spring at the onset of the coronavirus pandemic.
The district saw graduation rates increase among nearly all student groups, including for Hispanic and Latinx students, Black students, and students with disabilities or who are English learners. The announcement marks only the second year in a decade that the district has achieved a graduation rate above 70%.
Special Education Advocates Hopeful for Renewed Federal Investment
As the first presidential candidate in decades to include full funding of the Individuals with Disabilities Education Act (IDEA) as a campaign goal, President-elect Joe Biden has promised to make an effort to deliver billions of dollars of additional federal funding to special education programs across the nation.
Advocates, who say that 14% students nationwide receive some degree of special education services, point to disruption of the pandemic, along with evidence that remote learning has been perhaps most challenging for students with disabilities, as reasons why the federal government ought to fulfill its legal obligation to fund up to 40% of special education costs at the school and district levels. In California, for example, the federal government currently only contributes roughly 8.4% of special education costs, with local district and state funding comprising the remainder.
Hawaii Education Officials Find Bright Spot in Otherwise Lean School Report Card
Hawaii is the latest state to release a truncated school report card amid a lack of assessment data in every state due to the cancellation of spring summative exams earlier this year.
Without the data from state tests, report cards have been unable to include specific data on academic proficiency, achievement gaps, academic growth and third- and eighth-grade literacy data. Hawaii Superintendent Dr. Christina Kishimoto acknowledged the gaps in information, yet still drew attention to bright spots found in increasing rates of inclusion of students with disabilities receiving special education services in a general education environment. "Inclusion provides equity of access to a quality education for our students with special needs, and results in improved attendance, achievement and post-secondary outcomes for school communities," Dr. Kishimoto said.

Support The 74's year-end campaign. Make a tax-exempt donation now.