This Week's ESSA News: Bracing for Coronavirus's Long-Term Accountability Impact, Virginia Receives Flexible Funding Approval, $65 Million in New Charter Grants & More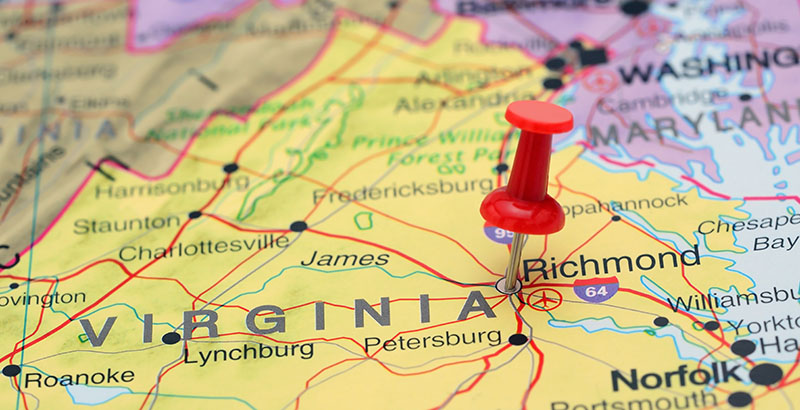 This update on the Every Student Succeeds Act and the education plans now being implemented by states and school districts is produced in partnership with ESSA Essentials, an ongoing series from the Collaborative for Student Success. It's an offshoot of their ESSA Advance newsletter, which you can sign up for here! (See our recent ESSA updates from previous weeks right here.)
According to Chris Domaleski at the Center for Assessment, the disruption to ESSA school accountability systems from the coronavirus pandemic is likely to reach well beyond 2021. Given that many "state ESSA accountability systems rely on a bundle of multi-year data," returning to the status quo quickly is unlikely to happen. While there are data workarounds to be had, Domaleski warns that "these approaches will substantially change the meaning and interpretation" of accountability results. Domaleski also states that challenges brought on by the coronavirus pandemic provide a rare opportunity to "invest in accountability innovations" in order to bring about some "much-needed improvement" in accountability systems that would not have happened otherwise.
"There are countless ideas for large or smaller scale improvements to accountability," writes Domaleski. "However, the intent of this post isn't to argue for a particular vision for accountability. Rather, my intent is to advocate for a process for restoring accountability that unfolds in a manner that is friendly to improvement and innovation." As an example, he says that "restoration of accountability after COVID-19 disruptions may proceed in phases," and perhaps "states can roll out 'beta' systems and targeted pilots in 2021, as they seek to improve on the best aspects of their legacy models while investigating innovative new approaches."
Here are the week's other top headlines for how states are implementing and improvising under ESSA:
Department of Education approves Virginia's funding flexibility request
The U.S. Department of Education has granted preliminary approval to Virginia's "request for waivers from provisions of the Every Student Succeeds Act and the General Education Provisions Act that govern how and when federal education funds must be spent by states and local school districts."
Without this approval, Virginia schools "would have had to return millions of dollars in federal funding — most of it supporting programs serving vulnerable students" that they were unable to spend due to coronavirus-related school closures, according to Virginia Superintendent of Public Instruction James Lane.
The additional flexibility will allow Virginia schools and the state education department to "shift federal resources" in order to "expand distance-learning opportunities for all students."
DeVos announces $65 million in public charter school grants
Earlier this month, Secretary of Education Betsy DeVos announced "$65 million in new grant awards that will fund the creation and expansion of more than 100 high-quality public charter schools in underserved communities across the country."
The Expanding Opportunity Through Quality Charter Schools Program (a.k.a. the Charter Schools Program, or CSP) is authorized under ESSA. Through this program, "more students will have the opportunity to move off waitlists into schools of their choice." According to DeVos, investing in high-quality charter schools will mean "more options and more flexibility to help [students] find their right fit and shape their future success." The vast majority of the funding — more than 95 percent — "will go towards public charter schools in Qualified Opportunity Zones."
Aurora Institute calls for K-12 education overhaul
The Aurora Institute has released its "broad-based education policy agenda" via two documents — one focusing on state policy actions and another outlining federal policy priorities to accelerate education innovation. The agenda includes 15 recommendations to help make the nation's education system live up to its intended purpose, including a special recommendation to ensure continuity of learning — "made particularly relevant by the current COVID-19 school closures." The Institute cites ESSA as well as the Innovative Assessment Demonstration pilot program, Perkins V and a "slate of state policy and practice opportunities" as providing lawmakers and education decision makers with "levers to move our education system from what it is to what it could be."
Want to stay up to date? Click here to sign up for the ESSA Advance newsletter to receive all the information in your inbox every Tuesday.
Get stories like these delivered straight to your inbox. Sign up for The 74 Newsletter