This Week's ESSA News: Big Per Pupil Spending Differences in Illinois, Finding School Art Partners Online, the Challenges of Rural School Turnaround & More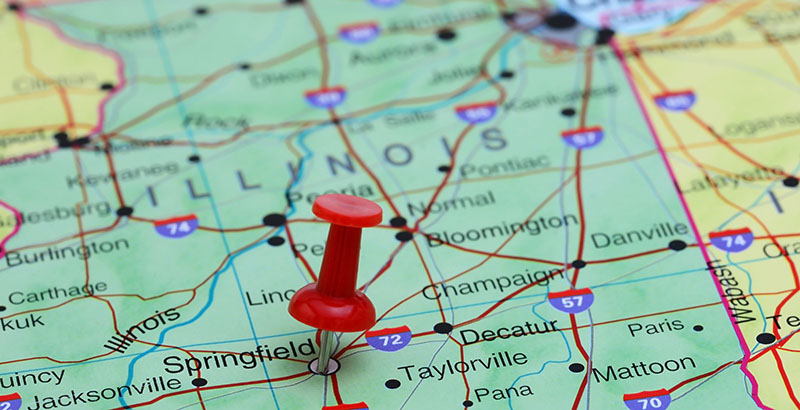 This update on the Every Student Succeeds Act and the education plans now being implemented by states and school districts is produced in partnership with ESSA Essentials, an ongoing series from the Collaborative for Student Success. It's an offshoot of their ESSA Advance newsletter, which you can sign up for here! (See our recent ESSA updates from previous weeks right here.)
"As rural districts work to turn around struggling schools identified for improvement under the Every Student Succeeds Act, they face the challenge of finding evidence-backed strategies that actually work in their particular contexts," writes Evie Blad in Education Week. "Rural school systems often enroll relatively small numbers of students distributed over large geographic areas" and "often have trouble recruiting and retaining teachers," and "most are far from institutions, like universities, that may be helpful partners in school improvement efforts."
Blad notes that even "an educational intervention that has been backed by the highest quality of peer-reviewed research may not work in a rural school system if it was tested in an urban or suburban district with different strengths and challenges," according to superintendents. "There's a lack of rural research in certain areas," says the National Rural Education Association's Allen Pratt, who serves as executive director of the organization at the University of Tennessee at Chattanooga. "Not every school is equipped the same way, and not every community is equipped the same way. It can become an equity issue."
Illinois district shows the power of ESSA's financial transparency rules
In Evanston, Illinois, a new report, which is based on ESSA-required school-level spending data, to the District 65 school board "shows a $42,000 range in per pupil spending from school to school across the district … and a $5,000 difference across the K-8 schools." District business manager Kathy Zalewski notes that the "main premise of ESSA is equity and a belief that the students with the greatest needs deserve the greatest share of our public education resources," and as a result, "financial resources are distributed equitably, but not equally" with "students and schools with greater needs" receiving more funding.
Connecting schools online with art resources 
Linda Jacobson reports for Education Dive about the Chicago-based arts education advocacy organization Ingenuity, which has created Artlook, an online tool that "connects schools with arts organizations wanting to partner with them." Ingenuity is collaborating with the John F. Kennedy Center for the Performing Arts to expand the Artlook platform to cities across the country, including Jacksonville, Baltimore, New Orleans, Houston, Portland (Oregon), and Sacramento. The expansion of the platform "comes as arts educators are calling for more ways to produce data about the benefits of arts programming for students and as some states are beginning to include participation in the arts as part of their Every Student Succeeds Act (ESSA) plans."
Easing the kindergarten transition
Jacobson also reports about "two fresh resources" that New America, a centrist think tank, has designed to help make the transition to kindergarten easier. The first is "a set of four profiles describing schools and districts taking a comprehensive approach to this major transition." The "second resource details state, federal and other funding streams districts can use to support transition efforts, such as the Child Care and Development Block Grant, the Every Student Succeeds Act, Head Start, the Preschool Development Grant, and the Maternal, Infant, and Early Childhood Home Visiting program."
Want to stay up to date? Click here to sign up for the ESSA Advance newsletter to receive all the information in your inbox every Tuesday.
Support The 74's year-end campaign. Make a tax-exempt donation now.