This Week's ESSA News: 'Big Changes' to New Mexico's School Grades, Illinois's Ambitious Goals Draw Skepticism, Tracking Homeless Student Progress & More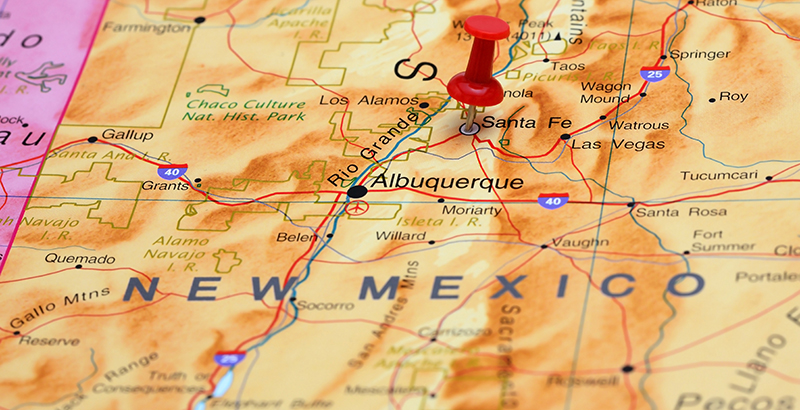 This update on the Every Student Succeeds Act and the education plans now being implemented by states and school districts is produced in partnership with ESSA Essentials, an ongoing series from the Collaborative for Student Success. It's an offshoot of their ESSA Advance newsletter, which you can sign up for here! (See our recent ESSA updates from previous weeks right here.)
Shelby Perea reports for the Albuquerque Journal that new governor Michelle Lujan Grisham is planning "big changes" for "cornerstone education systems" in New Mexico. But before doing so, "the community will get a brief period to weigh in on proposed replacements." Recently, the state education department "posted revisions to the state's federally approved ESSA plan." The revisions officially started the clock on a two-week window for public input.
"The revisions are really looking at school accountability work and the school grading, and moving away from A-F," said Education Secretary-designate Karen Trujillo. She added that more ESSA changes will likely be coming. Included in the current round are stopping the use of school grades, ditching the PARCC assessment, and shifting to a "New Mexico Spotlight dashboard" accountability system. New Mexico will need approval from federal officials before implementing these and any future changes.
However, some are concerned with the short time frame for feedback — and whether changes are needed at all. "I understand the timeline from the U.S. Department of Education is tight, and I understand we have a new governor and a new PED … but squeezing what took over a year into two weeks, there's no way that can meet the bar of enough stakeholder engagement," says Amanda Aragon, executive director of the nonprofit group NewMexicoKidsCAN. "We have looked through all the reviews from nationwide organizations, comparing and contrasting state ESSA plans. In nearly all of them, if not all, New Mexico is highlighted, so our fundamental question is going to be: Why are we making changes?"
See below for more ESSA news.
Tracking progress of homeless students
Alyson Klein reports for Education Week that according to a recent analysis by Education Leads Home, homeless students "are less likely to graduate from high school than other low-income children, and the general population." The organization "analyzed graduation rate data for the 2016-17 school year in 26 states" and "found that just 64 percent of homeless students graduate from high school, compared to a national average of 77.6 percent for low-income students and 84.1 percent for all students." For the first time ESSA is requiring states to "break out test performance for homeless students, military-connected children, and foster children," which will lead to better, more accurate reporting on those particularly at-risk student populations.
ESSA implementation and student outcome requirements in Illinois
Elliot Regenstein, Ben Boer, and Paul Zavitkovsky take a look at Illinois's implementation of ESSA's student outcome requirements. The state's Board of Education "has set a goal of having 90 percent of students achieve proficiency on state standardized tests," and although ESSA "was intended to usher in a new age of accountability, the board's approach ignores one of the main lessons of the No Child Left Behind era (2002-15): Don't set goals that schools have no chance of meeting, because schools will (appropriately) not take those goals seriously." Moreover, the board's "goals continue to focus solely on proficiency, which is inconsistent with the state's accountability system and with the emerging best practice in state measurement of school quality."
Kentucky lawmakers wrangle over schools for targeted state support
Kevin Wheatley of WDRB reports that a bill that would "change how Kentucky schools are identified for additional state support based on student performance" under ESSA "may be revised based on concerns raised" by Education Commissioner Wayne Lewis. "Instead of comparing test scores of student subgroups — based on factors like race, family income and disability status — with the bottom 5 percent of schools as the Kentucky Department of Education currently does," the bill "calls for subgroups to be compared to the same subgroups in the bottom 5 percent of schools starting next school year."
Want to stay up to date? Click here to sign up for the ESSA Advance newsletter to receive all the information in your inbox every Tuesday.
Get stories like these delivered straight to your inbox. Sign up for The 74 Newsletter