This Week's ESSA News: Arizona Could Lose $300 Million Over Assessments, DeVos Chats With State Chiefs, Montana Struggles in Defining 'Ineffective' Teachers & More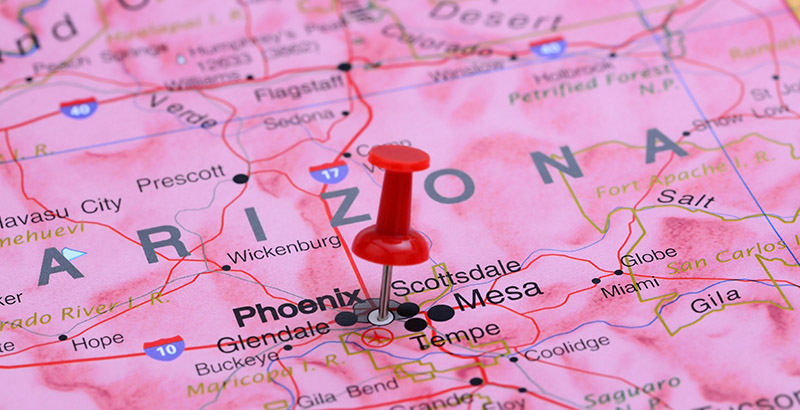 This update on the Every Student Succeeds Act and the education plans now being implemented by states and school districts is produced in partnership with ESSA Essentials, an ongoing series from the Collaborative for Student Success. It's an offshoot of their ESSA Advance newsletter, which you can sign up for here! (See our recent ESSA updates from previous weeks right here.)
On April 8, Secretary of Education Betsy DeVos participated in a "fireside chat" with state chiefs at the CCSSO State Education Leaders' Conference. According to Politico's Nicole Gaudiano, DeVos asked K-12 education chiefs to "continue to raise the bar" as they implement ESSA and encouraged the chiefs to leverage the law's waivers to help drive student achievement and other priorities.
"Anything that is going to ultimately result in greater student achievement is going to be seen very favorably by the Department of Education," said DeVos. She also added that on "the other end of the spectrum, if it's a request to obfuscate or put off something that you should be doing today for students, that will not be as well-received."
More broadly, Education Week reports that — after "lambasting" states' plans to implement the Every Student Succeeds Act last year — DeVos "struck a much gentler tone" this time around. She also "avoided talking about the administration's plan to cut $7.1 billion from the Education Department's budget," "encouraged states to take advantage of the law's flexibilities, including the chance to try out new kinds of tests through the law's Innovative Assessment pilot," and "urged states to get their districts interested in the law's weighted student funding pilot."
Check out below for more ESSA news.
Education Week's big ESSA report
Recently, Education Week published a special, multi-part report offering "a big-picture look at the state of play on ESSA nationally, along with deeper dives into issues of school accountability, student assessment, data transparency, and school improvement." In one of the pieces, Andrew Ujifusa focuses on the accountability angle, noting that despite the "procedural progress" made by states, the "myriad of state plans and the painstaking nature of their rollout make it difficult for those in the education policy world to paint a comprehensive picture of how states and district leaders are — or are not — holding schools accountable for how well they serve students." Alyson Klein also reports on the work districts are doing to make ESSA a reality.
Montana 'punts' on 'ineffective teacher' definition
Matt Hoffman reports for the Billings Gazette that Montana "punted" on the state's definition of an "ineffective teacher" under ESSA, which requires states to specifically define this term. Though the state won approval for its ESSA plan, it did so while saying it would define what an "ineffective teacher" is at a later date. That date has now arrived, and the state's education department "plans to largely redirect the definition to local school districts." "Ineffective teachers" will be defined by the state as those who "show a pattern of ineffective practices as determined by a local evaluation," as well as those who don't have "any kind of license."
Arizona could lose more than $300 million in federal funding over assessments
According to the Arizona Capitol Times, in 2016, a bipartisan majority of Arizona legislators "approved a law allowing school districts to offer a 'menu of assessments' to choose from, such as the SAT or ACT, rather than one statewide standardized test, currently the AZMerit test." However, this law directly defies ESSA, and the U.S. Department of Education denied Arizona's request for a waiver, which means Arizona is at risk of losing more than $300 million in federal funding.
Want to stay up to date? Click here to sign up for the ESSA Advance newsletter to receive all the information in your inbox every Tuesday.
Get stories like these delivered straight to your inbox. Sign up for The 74 Newsletter