This Week's ESSA News — A Close Look at How States Are Dealing With Law's 'Wild Card' Provision; School Chiefs Push Back on DeVos's 'Tough Love'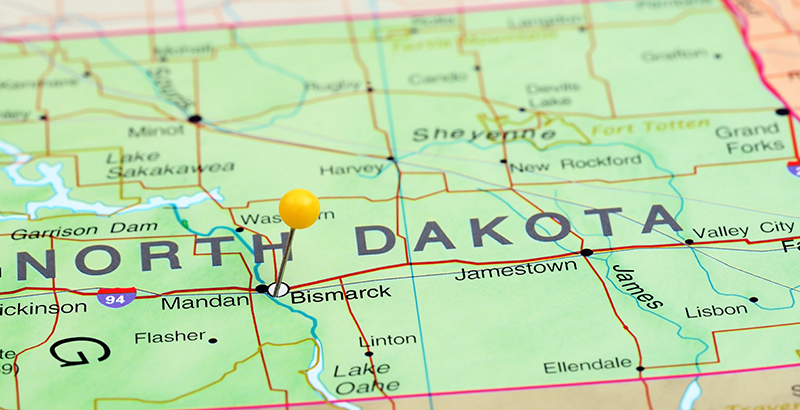 This update on the Every Student Succeeds Act and the education plans now being refined by state legislatures is produced in partnership with ESSA Essentials, a new series from the Collaborative for Student Success. It's an offshoot of their ESSA Advance newsletter, which you can sign up for here! (See our recent ESSA updates from previous weeks right here.)
Last week, we reported that Secretary DeVos delivered what she called "tough love" to state chiefs regarding their ESSA accountability plans, saying they failed to take advantage of the law's flexibility and provide meaningful solutions. It seems like DeVos got the chiefs' attention — though maybe not in the way she intended.
North Dakota State Superintendent Kirsten Baesler responded in an Education Week op-ed, stating: "What I fear the secretary may have overlooked in her comments is the transformative initiatives states like North Dakota already have in place — ones that cannot be communicated effectively in a regulatory document such as a templated ESSA application." She also encouraged DeVos "to engage in meaningful conversation with chief state school officers, teachers, administrators, students, parents, and all of the other stakeholders that are making this sort of innovation possible."
Meanwhile, National Association of State Boards of Education President and CEO Kristen J. Amundson and Council of Chief State School Officers Interim Executive Director Carissa Miller outlined how, in the two years since the law's passage, states have been "hard at work on plans to implement the legislation," giving several examples of what they claim shows states are stepping up to do more than the law requires and improve education for all.
And Erica L. Green writes in The New York Times that "policy experts and observers" have called DeVos's speech the "ultimate display of a frustrated federalist" and an "example of a self-described education reformer wrestling with the limits of her influence in an agency whose power she wants to curtail." Additionally, while some policy experts "agreed with the substance of the speech," they said her words were "too little, too late." Chad Aldeman, a principal at Bellwether Education Partners, said the secretary "should look in the mirror," because "there were several points in time she could have shared her concerns and improved plans."
Check out more ESSA news below.
1 Is ESSA "wild card" provision creating non-academic indicators that are too academic?
FutureEd's editorial director, Phyllis W. Jordan, and research assistant Paige Marley say lawmakers put a "wild card" in ESSA in requiring states to include at least a single non-academic measure of school quality and student success in their accountability plans. Education stakeholders were looking for states to "embrace non-academic contributors to student success such as student self-management and social awareness — so-called social emotional skills that create classroom conditions conducive to learning." In the end, three in four states chose chronic absenteeism as their non-academic indicator, "providing a window into student engagement and other aspects of school culture that along with social emotional learning contribute to student success." At the same time, many states adopted "a distinctly academic measure" in the form of college and career readiness. And "often the readiness metrics are given much more weight than chronic absenteeism, a new FutureEd analysis shows."
2Alexander's ESSA school safety updates; Dems want more mental health funding
Senator Lamar Alexander, the Republican chairman of the Senate Health, Education, Labor, and Pensions Committee, wants to update ESSA "to allow schools to hire more counselors, make infrastructure improvements, and fund violence-prevention programs." However, "some in Congress don't think Alexander's bill would truly break new ground or create new flexibility in ESSA, and only clarifies what's already in the law." Some of Alexander's Democratic colleagues may be among these critics. Andrew Ujifusa reports in Education Week that, in an effort to create safer schools in the aftermath of last month's Florida school shooting, several Democratic senators "want Congress to give more money to an Every Student Succeeds Act program in order to fund more counselors, trauma-informed classroom management, and mental-health services for schools."
3Hold schools accountable? Yes, but make rating systems comprehensible for parents, too
"For the past 18 months, I have been part of a group advising Texas Education Commissioner Mike Morath on the creation of a new A–F report card for school districts and campuses," writes William McKenzie of the George W. Bush Institute here on The 74. Of course, differing views exist between educators and other stakeholders, but "there is a common understanding that it is hard to create a rating system that is both fair to educators and administrators and simple enough for parents and the public to understand." But this natural tension is not an "arcane academic issue, because finding the right balance "is crucial to the future of school accountability systems, the purpose of which is to create clear expectations for schools and districts to assess whether they are meeting them." Identifying strengths and weaknesses helps accountability systems more effectively assist schools and districts in taking the necessary steps to achieve meaningful progress.
Want to stay up to date? Click here to sign up for the ESSA Advance newsletter to receive all the information in your inbox every Wednesday.
Support The 74's year-end campaign. Make a tax-exempt donation now.