This Week's ESSA News: 4 More States Eye Innovative Testing Pilot Program, Making School Performance Data Work for Families & More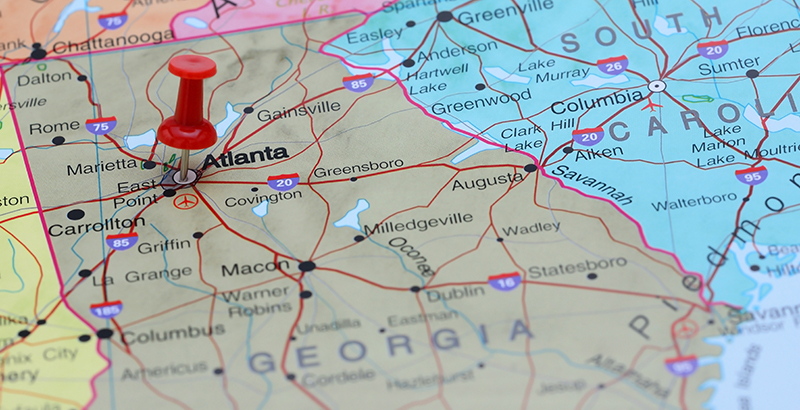 This update on the Every Student Succeeds Act and the education plans now being refined by state legislatures is produced in partnership with ESSA Essentials, a new series from the Collaborative for Student Success. It's an offshoot of their ESSA Advance newsletter, which you can sign up for here! (See our recent ESSA updates from previous weeks right here.)
Alyson Klein reports in Education Week how, in the wake of Education Secretary Betsy DeVos' September decision to open ESSA's Innovative Assessment Pilot to a second round of applications, four states — Georgia, Hawaii, Kansas and South Carolina — have "raised their hands," indicating interest in participating.
Under ESSA, the department can give up to seven states (or consortia of states) permission to participate in the pilot program. Even though it "was one of the most talked-about pieces" of the law, Klein writes, the program has failed to gain much traction with state-level officials, primarily because of administrative overhead and a lack of additional funding.
If approved, the four states would "join Louisiana and New Hampshire in trying out new kinds of tests in a handful of districts, with the goal of eventually taking them statewide." States needed to inform federal officials of their interest in applying by Oct. 17, and applications are due by Dec. 17.
Not everyone is enthusiastic.Writing in the Atlanta Journal-Constitution, columnist Maureen Downey shared her skepticism of the Georgia Board of Education's recent approval of three pilot tests via the Innovative Assessments Pilot program. "The danger here is that you dial back expectations," she quotes Fordham's Amber Northern as saying. "If you are going to have three different tests in Georgia, you have to make sure each is equally rigorous and equally valid."
When studies showed Georgia set a low for student proficiency, the state abandoned the Criterion-Referenced Competency Test and introduced the more demanding Milestones. Now, the state has approved three pilots of new tests, which could eventually… https://t.co/SmM2RI0Sw6

— Maureen Downey (@AJCGetSchooled) October 15, 2018
See below for more ESSA news.
1 Making sure school performance data works for families
In Education Next, Data Quality Campaign's Paige Kowalski and Brennan McMahon Parton discuss the importance of ensuring that families can easily access, understand and effectively use school performance data. This is of particular importance in the ESSA context, since under the law, "nearly every state has made strong commitments to improving its school performance information systems." The "law also requires states to include multiple new measures of student and school performance on their school report cards." However, over the next year, "these paper commitments must translate into action, providing clear and useful resources for families." This is not as easy as it sounds, with states like California already experiencing pushback from the public. DQC provides several recommendations to help policymakers "ensure that they are putting data to work for students and families."
The primary tool states use to share information about school quality is the state report card, which contains details like test scores, teacher qualifications, and attendance data. But report cards are often difficult to find and understand. https://t.co/EiSttZWtn7

— Education Next (@EducationNext) October 21, 2018
2 ESSA and managing "data overload"
Hisham Anwar of EdSurge explores the question of how to prepare for "education's data overload." While the accountability paradigm under No Child Left Behind focused on assessment rather than instructional practice and outcomes, under ESSA, school quality and success indicators are highlighted. Anwar notes that "a growing number of school districts are beginning to flip the script" by "balancing proficiency scores with other metrics such as chronic absenteeism rates or success indicators…that invite a richer reflection upon the components of a holistic education." Such districts are "starting not with the provisioning of data, but with defining the questions they are trying to answer." Throughout the process, "they're learning that unlocking the potential of data-driven decisions requires not necessarily more data points, but rather a way to present relevant data to different roles in ways that are accessible and communicable."
"It's as though we expect the mere presence of data to present solutions. When answers fail to materialize, we start off in search of more or better data, rather than clearly defining the question being asked." #Data #Education #BrightBytes https://t.co/weXV9HkOu7

— Corey Appelbaum, M.S.Ed (@CoreyAppelbaum) October 24, 2018
3 Fostering real partnerships for family engagement
Vito Borrello and Reyna Hernandez of the National Association for Family, School and Community Engagement write in The 74 about the "importance of well-designed family, school and community engagement in supporting children's learning." They also discuss how ESSA supports such efforts through its Statewide Family Engagement Centers, though they lament that these centers are "woefully underfunded at $10 million." Additionally, ESSA "opens the door for families to be more involved in shared decision-making within schools." Overall, there is "potential for modest progress in practice through ESSA." Borrello and Hernandez also note that organizations such as the Council of Chief State School Officers have joined the association "in prioritizing advancement of engagement practice in states."
Great read from my colleagues @VitoBorrello & @reynapaz of @NAFSCE on Making Family Engagement a Real Partnership for Boosting Student Achievement and Improving Schools @The74 https://t.co/ZPdLmJpvnk

The momentum and around this work is truly exciting.#familyengagement #OhioEd

— Thomas Capretta (@ThomasCapretta) October 22, 2018
Want to stay up to date? Click here to sign up for the ESSA Advance newsletter to receive all the information in your inbox every Tuesday.
Get stories like these delivered straight to your inbox. Sign up for The 74 Newsletter