This Week's ESSA News: 27 New Mexico Schools Freed From Oversight, Fears About Penalizing English Language Learners, School-by-School Funding Transparency & More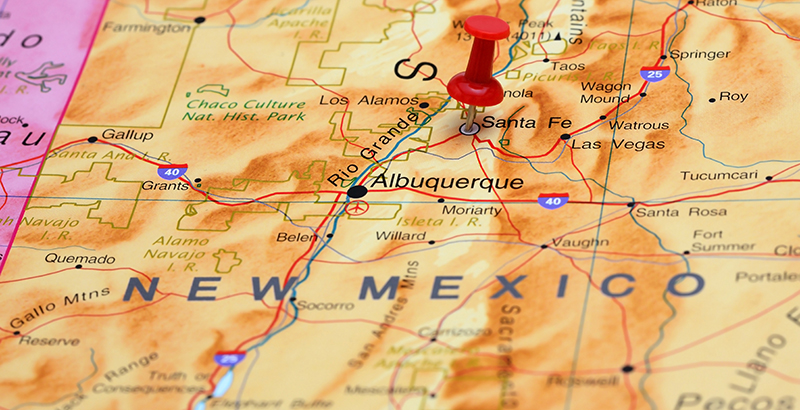 This update on the Every Student Succeeds Act and the education plans now being implemented by states and school districts is produced in partnership with ESSA Essentials, an ongoing series from the Collaborative for Student Success. It's an offshoot of their ESSA Advance newsletter, which you can sign up for here! (See our recent ESSA updates from previous weeks right here.)
"Next year, states will for the first time report actual school-by-school spending as required under ESSA," writes Dale Chu in this Fordham Institute blog. "This effort represents a quantum leap from the typical practice of tracking and reporting average district per-pupil spending, and is arguably the most complex piece of the law — so much so that states were given an extra year to comply with the new requirement."
Aside from the many technical and policy-related questions involved, Chu says that "there's an even larger question of whether we are preparing ourselves for the political challenges that lay ahead." Chu identifies key areas to keep an eye on, from paying attention to data and implications for education reform, to resource allocation issues and the potential for communities to be pitted against one another.
"In some districts," Chu writes, "schools with affluent students are spending significantly more per pupil than schools serving low-income students," and "when School A is spending $12K per pupil and School B located a few blocks down the road is spending double that amount, the local newspaper headlines won't be the only thing that's jarring. This data will also raise uneasy questions about how teachers are distributed across schools because 80 percent of school expenditures are personnel-related."
Ultimately, he says we "shouldn't let down our guard on the laws of political physics when it comes to this potentially high-voltage issue." And while "money talks," it "remains to be seen if people will like what they hear when the data comes out next year — or whether they'll be listening."
See below for more ESSA news:
More than two dozen New Mexico schools freed from oversight
Dillon Mullan reports for the Santa Fe New Mexican that the New Mexico Public Education Department recently announced that 27 public schools "have seen sufficient improvements in student achievement and graduation rates" that they no longer need to be under "immediate oversight."
Under ESSA, "the state education department must designate, every three years, two categories of schools in need of more rigorous support: Title I schools, or those with high rates of low-income students, that scored among the lowest 5 percent of public schools on the state's annual evaluations; and high schools where at least one-third of students failed to graduate within four years in two of the past three years."
ESSA, integration and Brown v. Board
Here at The 74, Carolyn Phenicie reports on a recent House Education Committee hearing on the legacy of Brown v. Board of Education, which focused "in large part on ongoing disputes over school choice and regulatory actions taken by the Trump administration." During the hearing, experts noted that "leaders at all levels of government can take action to promote integration." For federal officials, this means actions "like increasing funding for magnet school programs, adding money for Title I school improvement, and requiring states and districts to fully report all required achievement and spending data under the Every Student Succeeds Act."
ELLs, ESSA and graduation
In Education Week, Corey Mitchell takes a look at how, according to a new Migration Policy Institute report, ESSA may be "penalizing older English-language learners and the schools that educate them." How? "By making four-year graduation rates such a prominent part of school accountability plans, the Every Student Succeeds Act could lead administrators in traditional high schools to turn away older English-learner students who may need additional time to earn their high school diplomas."
Want to stay up to date? Click here to sign up for the ESSA Advance newsletter to receive all the information in your inbox every Tuesday.  
Get stories like these delivered straight to your inbox. Sign up for The 74 Newsletter