This Week's ESSA News: 17 States' School Improvement Plans Reviewed, Feds Issue New Parent Guide, NM Eyes Tougher Accountability & More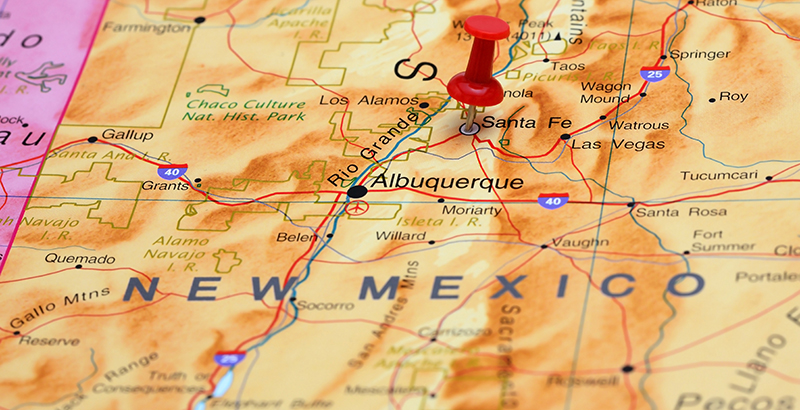 This update on the Every Student Succeeds Act and the education plans now being implemented by states and school districts is produced in partnership with ESSA Essentials, an ongoing series from the Collaborative for Student Success. It's an offshoot of their ESSA Advance newsletter, which you can sign up for here! (See our recent ESSA updates from previous weeks right here.)
This week, HCM Strategists and the Collaborative for Student Success released the results of an independent peer review of current school improvement efforts in 17 states, chosen because they had the most relevant public information available when the review process began. "Check State Plans: From Promise to Practice" is a follow-up to the previous "Check State Plans" review of all 50 state accountability plans and identifies both best practices used in these states and areas for improvement in the form of a national report, as well as offering individual state-by-state feedback.
"Figuring out how to close achievement gaps between our country's highest- and continuously lowest-performing schools is one of the greatest equity issues of our time," says collaborative executive director Jim Cowen. Since "the federal government provided $1 billion and significant freedom to state leaders to drive bold, innovative change for their most challenged schools, it's important that states are stepping up to the challenge and being thoughtful and inventive in how they realize results."
After looking through a portfolio of state materials, the panel of expert peer reviewers composed feedback and recommendations — all of which can be found in an exclusive interactive map on The 74's website.
The report found that states have taken three general approaches to school improvement efforts: the state leadership approach, the partnership approach, and the district leadership approach. Overall, four states — Louisiana, Massachusetts, New Mexico, and Tennessee — have "taken on an approach to school improvement that embraces a strong state role to drive reform"; five states — Connecticut, Idaho, Minnesota, North Dakota, and Nevada — are "partnering with districts and taking on both a coaching and monitoring role," and eight states — Arizona, Colorado, Georgia, Florida, Illinois, Indiana, New York, and Texas — are "relying heavily on district leaders to turn around schools."
You can learn more about states' school improvement work by visiting promisetopractice.org, and click here to share about the project on social media.
Check out below for more ESSA news.
1 Midterm election impact — and looking ahead to 2020
Education Week's Alyson Klein writes that while she knows we are all "bummed" the midterm elections are over, we should fear not — the 2020 presidential election is "right around the corner." Klein says there is a "good chance that education — including ESSA — could be a higher-profile-than-usual issue in what's shaping up to be a large and unwieldy Democratic primary field." To give readers a head start, she takes a look at the K-12 background of individual members of the emerging field of presidential candidates. Klein also gives an overview of the 17 "new faces to keep your eye on" in governor's mansions in the months and years ahead and writes that "thanks in part to the Every Student Succeeds Act and U.S. Secretary of Education Betsy DeVos' efforts to shrink the U.S. Department of Education, governors will have even more say in K-12 education."
The 2020 Presidential Field and Education: Your Very Early Cheat Sheet https://t.co/kI69HigPe2

— Politics K-12 (@PoliticsK12) November 11, 2018
2 Feds publish ESSA report card "parent guide"
On Nov. 7, the U.S. Department of Education released a new "resource guide" to help parents navigate the labyrinth of data that states must include in their new, ESSA-based report cards. "Parents deserve to know what is happening in their child's school," Education Secretary Betsy DeVos said in a statement announcing the release of the document. "This guide demonstrates our ongoing commitment to providing parents with user-friendly tools and the information necessary to make informed decisions. Informed parents become empowered and engaged parents who are able to better advocate on behalf of their children." Last month, the department also released a "Parent's Guide" that provided an "overview" of the law itself.
.@usedgov just released a guide to help parents understand the reports that states/districts must publish under #ESSA, detailing student achievement, spending, family engagement, teacher qualifications, accessibility and accountability. https://t.co/w1lUGWup4J pic.twitter.com/eBtz2a16Xb

— iNACOL (@nacol) November 9, 2018
3 New Mexico proposes tougher accountability rules
According to Shelby Perea in the Albuquerque Journal, in the final weeks of Gov. Susana Martinez's tenure, the state Public Education Department is proposing a number of rule changes, including for school accountability and interventions. If approved, the potential regulatory shift, which would go into effect Dec. 31, would "put parts of the state's Every Student Succeeds Act plan into rule — a point of argument made in an appeal by Albuquerque Public Schools earlier this year." Additionally, it would "limit which schools could opt out of the standardized A-F school grading calculations." The state's Education Department "has faced criticism and even litigation over the struggling school intervention process thus far, especially for schools designated in need of 'more rigorous intervention,' or MRI."
PED proposes rule changes to toughen accountability https://t.co/thH4Ju1F63

— Albuquerque Journal (@ABQJournal) November 11, 2018
Want to stay up to date? Click here to sign up for the ESSA Advance newsletter to receive all the information in your inbox every Tuesday.
Support The 74's year-end campaign. Make a tax-exempt donation now.