This Week's ESSA News: 17 States Receive ESSA Extensions, Idaho OKs Revised ESSA Plan After Feds Ask for More Info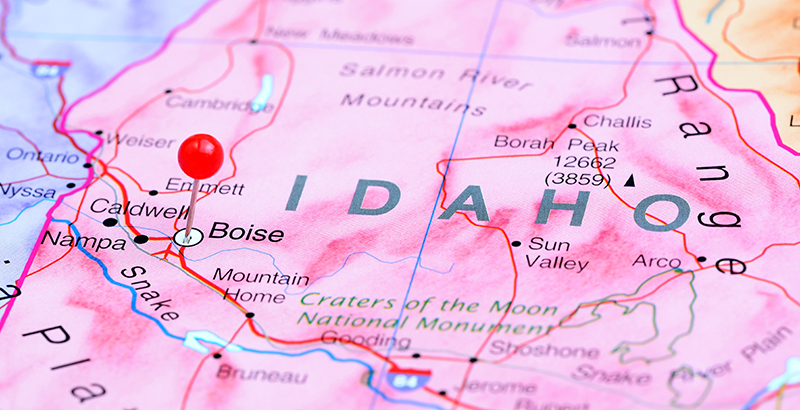 This update on the Every Student Succeeds Act and the education plans now being refined by state legislatures is produced in partnership with ESSA Essentials, a new series from the Collaborative for Student Success. It's an offshoot of their ESSA Advance newsletter, which you can sign up for here! (See our recent ESSA updates from previous weeks right here.)
Seventeen states received good news from the U.S. Department of Education this week: an extension on the deadline for their updated ESSA plans. Those states are Alabama, Alaska, California, Colorado, Florida, Idaho, Iowa, Kentucky, Mississippi, Nebraska, North Carolina, Oklahoma, Rhode Island, South Carolina, Texas, Utah, and Virginia.
"For those keeping score at home, that's every state that hasn't yet gotten a thumbs-up from the department on its plan," according to Education Week's Daarel Burnette and Alyson Klein. "The feds have given every single state feedback on its ESSA approach," they noted. "Some states have been approved even if they didn't take all of the department's suggestions to heart."
And people are taking notice. Even though the Education Department has approved more than half of the state accountability plans, Education Week's Alyson Klein reports that two Democratic "ESSA architects" say Education Secretary DeVos "is rubber-stamping plans that don't comply with the law."
But DeVos very much begs to differ. "I've said frequently, and I'll say it again, I'm only approving plans that comport with the law. And I'm encouraging anyone who's been critical of me and/or the department on approval of plans — that they in some way don't follow the law — I want to know where that's falling short and where is that exactly the case. And I haven't really had any specific examples brought to our attention yet."
See more ESSA news below.
1 Atkinson and Chu: ESSA success up to everyone
Former North Carolina superintendent of public instruction June Atkinson and former Florida and Indiana senior education official Dale Chu have been watching the development and implementation of ESSA in the states, and they say there is "no point in sugarcoating" ESSA's "rocky start." In this timely Education Week op-ed, Atkinson and Chu say that "one of us [Chu] examined important aspects of state ESSA plans as part of an independent peer review" [the Collaborative for Student Success and Bellwether Education Partners' Check State Plans initiative] that identifies both the good and the bad of these plans.
Among the bad: too many states "failed to provide details about how their systems would address the performance of students, especially those that are too often marginalized by society." States "can and must do better," they write, "but they can't do it alone."
2 Promising practices from states on equity
At an event last week, the Council of Chief State School Officers, the Aspen Institute Education & Society Program, and America's Promise Alliance released a new report "showing promising practices in states to ensure educational equity for all students."
The report, "States Leading for Equity: Promising Practices Advancing the Equity Commitments, "provides a brief overview of practices and policies states are currently engaging in to provide a stronger education for students" and "is intended to show positive examples of state action toward each of the 10 equity commitments as a milestone on this journey to share the progress states have made and recognize the difficult work remaining."
A video of the event can be found here.
This week, CCSSO announced its States Leading campaign, which — supported by the Education Commission of the States, the National Association of State Boards of Education, and the National Conference of State Legislatures — "spotlights best practices and stories of progress."
3 Idaho approves its revised ESSA plan
Meanwhile, in Idaho, the State Board of Education has approved a revised ESSA plan following the Education Department's request last year "for clarity and more information." Members of the Idaho State Board of Education and the state education department revised portions of Idaho's ESSA compliance plan at a recent meeting at Boise State University and "unanimously approved these revisions," as well as a plan to resubmit the plan to federal officials.
As we noted here a month ago, Idaho Education News reported that the U.S. Department of Education asked the state to revise its ESSA plan with additional information and clarification to ensure it meets "all statutory and regulatory requirements." The feds wanted more information on the state's proposed student satisfaction surveys, wanted more details on Idaho's plan to provide K-8 schools with the "flexibility to pick whether to use proficiency or growth as an indicator," and argued that the state plan's n-size of 20 students for all students and 10 students for subgroups violates ESSA's requirements. However, the "feds did not flag Idaho for omitting a bottom-line, summative rating that some states included." Click here to see the Department's original feedback letter.
Want to stay up to date? Click here to sign up for the ESSA Advance newsletter to receive all the information in your inbox every Wednesday.
Get stories like these delivered straight to your inbox. Sign up for The 74 Newsletter