This Week in Students, Schools and Education Policy: Tennessee Reboots Efforts to Launch Online Assessments, Why Districts Must Seek Out 'Meaningful Consultation' in Spending Relief Funds & More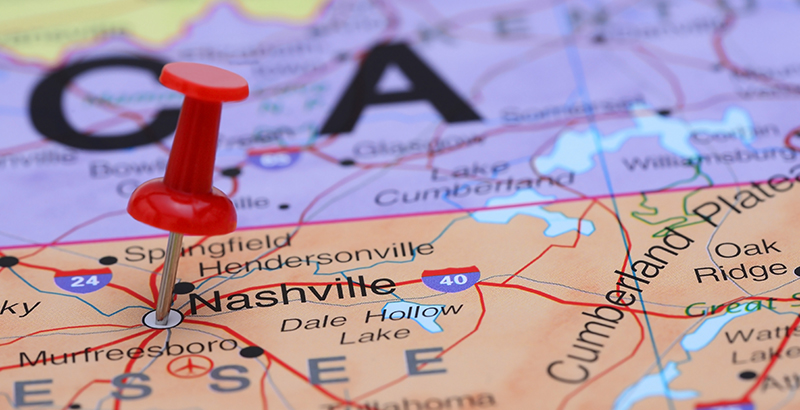 Support The 74's year-end campaign. Make a tax-exempt donation now.
"Congress didn't ask much in return for $110 billion in American Rescue Plan funds for districts," writes Marguerite Roza of Georgetown's Edunomics Lab in a recent piece at Forbes.com.
She does, however, discuss one requirement that officials must meet in exchange for the record amount of funding: Districts must engage in "meaningful consultation" with their communities as they develop school spending plans bolstered by millions of dollars.
This process, Roza argues, could have significant implications for school budgeting as districts are motivated to make decisions alongside their communities, rather than under the pressure of federal requirements.
Beyond relief funding, here are three other key school updates this week from states, district officials and education advocates:
1 Tennessee Resumes Push to Roll Out Virtual Standardized Testing
After significant pre-pandemic challenges, Tennessee officials are restarting efforts to move the administration of state standardized assessments online, beginning with high school students in the 2021-22 school year.
Education spokesperson Brian Blackley said the gradual transition makes sense to start now, as districts purchased millions of dollars of technology improvements to deliver remote learning and the pandemic increased the importance of actionable, comprehensive student progress data. Officials say that online testing systems will slowly be adopted for lower grades as the state works out any challenges or necessary improvements.
2 How Did Remote Learning, and a Shift to Reading on Screens, Affect Comprehension?
The pandemic changed students' reading habits, argues a review of 39 experimental studies published in the Review of Educational Research, though not always in clearly defined ways.
The various research studies found that, during the pandemic, students read more on average, though more reading is taking place online or on screens than ever before. While some are cautioning that students tend to retain less when reading on screen than in print, others point to the role of parent and teacher engagement and supports that often accompany print reading and should be continued when students move to a screen.
Adriana Bus, professor of language and literacy at Leiden University in Amsterdam, said her research supports digital devices as long as engagement is prioritized and built in. "Our study also shows that books with digital enhancements can benefit and result in better comprehension than paper books if the enhancements support comprehension," writes Bus.
3 The Importance of Testing in Revealing Widening Post-Pandemic Learning Gaps
Newly released national testing data from assessment provider NWEA further depicts a trend of suppressed student progress during the COVID-19 pandemic.
The report follows the release of sobering test scores in Texas, Indiana and Florida. "It's not that the pattern is necessarily out of what I would have expected, it's just — oh my gosh, we're going to have to really work hard to provide resources to these students to help them catch up," said Megan Kuhfeld, a researcher with NWEA.
The data come as two researchers released a brief warning of softening public support for assessment systems during the pandemic. The brief is raising concerns among advocates, public officials, and some educators, who worry that decreases in support for testing could hinder efforts to address learning loss head on, target waves of resources to schools and students with the most need, and identify practices or models that worked during the disruption of COVID-19.
Support The 74's year-end campaign. Make a tax-exempt donation now.