This Week in ESSA: New Ways of Thinking About Turning Around Struggling Schools, Smarter Balanced Gets the Thumbs-Up in Nevada & More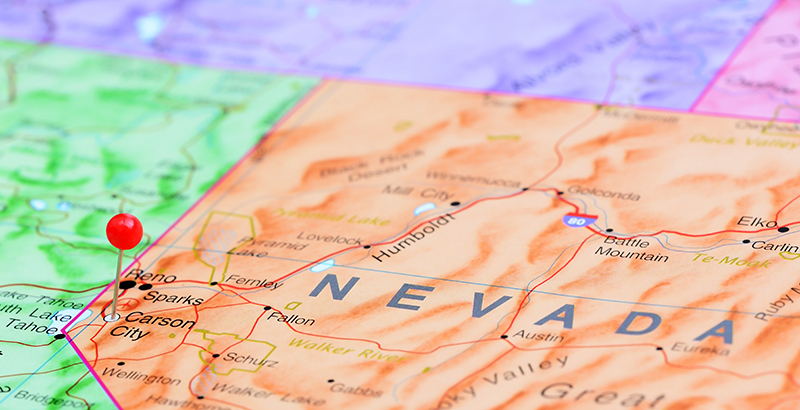 This update on the Every Student Succeeds Act and the education plans now being refined by state legislatures is produced in partnership with ESSA Essentials, a new series from the Collaborative for Student Success. It's an offshoot of their ESSA Advance newsletter, which you can sign up for here! (See our recent ESSA updates from previous weeks right here.)
Under the Every Student Succeeds Act, states must assign 7 percent of their federal funds toward improvement efforts for low-performing schools. Now, with almost all state accountability plans approved by the U.S. Department of Education, states should turn their attention to focus on not only what works when it comes to improving low-performing schools but also, and perhaps more importantly, on "how to implement strategies in the most effective way," at least according to panelists at the recent National Conference of State Legislatures summit.
Linda Jacobson reports in Education Dive that the panel shared advice, programs, and strategies that its members have found effective, along with some lessons learned from past school improvement efforts. Monique Chism of the American Institutes for Research pointed to an important lesson learned from federal School Improvement Grants: "Strategic leadership matters, not just leadership," she said, explaining that it is crucial that school leaders involved in these efforts are "supporting and mentoring teachers, community engagement, and increasing opportunities and access for students."
See below for more ESSA news.
1 Smarter Balanced gets the federal thumbs-up
Stephen Sawchuk reports for Education Week that Nevada's use of Smarter Balanced, "one of the major providers of tests measuring the Common Core State Standards," has "met all of the U.S. Department of Education's requirements for grades 3-8." This represents the first time that the Smarter Balanced exam has received the thumbs-up from the federal government. The approval, he writes, "is part of the wonky 'peer review' process, a requirement under the Every Student Succeeds Act meant to make sure the tests are technically sound." However, "most states are still in peer-review purgatory despite ESSA now coming up to its third anniversary." The approval is "an affirmation of the work that started over eight years ago among a group of states who were banded together to build an assessment system from the ground up to measure college and career readiness," said Tony Alpert, executive director of the Smarter Balanced Assessment Consortium. "It's a good bookend on a long process."
2 Senator introduces bill to fix teacher and principal shortage
According to Andrew Ujifusa at Education Week, the teacher shortage issue "is one of the more complicated problems facing public schools, and a "Virginia senator has a plan to address it" — but "is he on target or off base?" Recently, Virginia Sen. Tim Kaine introduced the Preparing and Retaining Education Professionals (PREP) Act, which "aims to address both teacher and principal shortages by broadening the definition of a high-need district under the Every Student Succeeds Act to include rural districts with educator shortages, as well as districts lacking teachers in specific subject areas" like teaching English learners, STEM subjects, and career and technical ed. "At the start of every school year we see the same headlines about exploding class sizes and districts facing unfillable openings," Kaine said. "Teacher shortages plague the whole country and are worst in our rural communities, but it's a problem we can solve."
3 Utah survey to determine why students opt out of assessments
Internal auditors with Utah's State School Board are planning to conduct a survey to "determine why growing numbers of Utah schoolchildren have opted out of standardized testing in recent years," Marjorie Cortez writes for KSL News. The state's opt-out rate was a "sticking point" in winning federal approval of the state's ESSA plan, as the law requires a minimum 95 percent participation rate. While "board member Kathleen Riebe said the audit would provide information needed to improve state testing and assessment procedures," Cortez reports that "board member Spencer Stokes urged state education administrators to tread carefully when asking parents why they allow their children to opt out of testing," as the inquiry "has the potential of being a ginormous PR nightmare."
Want to stay up to date? Click here to sign up for the ESSA Advance newsletter to receive all the information in your inbox every Wednesday.
Support The 74's year-end campaign. Make a tax-exempt donation now.