This Week in ESSA: New Info on W. Virginia, Texas & Alabama's Education Plans; a New Day for Military Students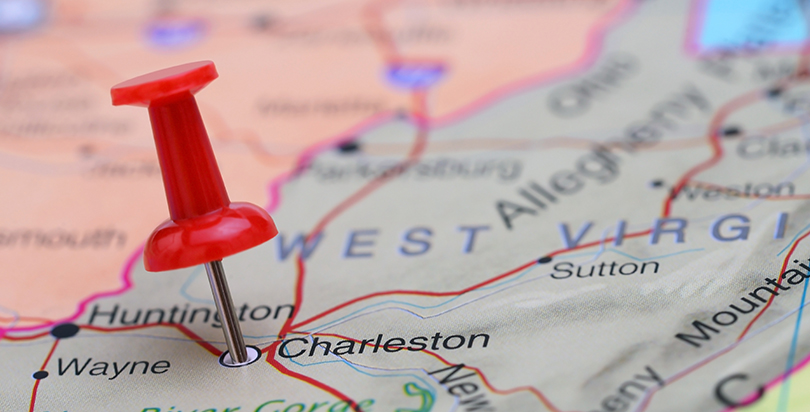 This update on the Every Student Succeeds Act and the education plans now being refined by state legislatures is produced in partnership with ESSA Essentials, a new series from the Collaborative for Student Success. It's an offshoot of their ESSA Advance newsletter, which you can sign up for here! (See our interactive 50-state ESSA map; explore our full archive of recent ESSA News Updates)
Last Tuesday, t
he Department of Education
approved
the country's very first ESSA plan — from the "First State" itself, Delaware. As it was one of the earliest states to receive its feedback from the department, the process wasn't without drama. Education Week's Alyson Klein perfectly summed it up by calling Delaware "
the state whose Feedback Shook the World
," reminding us that the Department of Education said the state's plan wasn't ambitious enough when it came to student achievement and questioned the state's proposal to use Advanced Placement exams as career and college readiness metrics.
Delaware did make small changes to its plan and clarified other aspects — which were enough to gain approval from Education Secretary Betsy DeVos and her team last week.
Here are the week's other top developments:
1. Top Democratic lawmakers weigh in on new ESSA feedback rules.
Last week, Sen. Patty Murray (a Democrat from Washington) and Rep. Bobby Scott (a Democrat from Virginia) — ranking minority members of Congress's two education committees — wrote DeVos to assert that her department's new ESSA review process, which includes phone calls between the department and state officials to discuss plans before formal submission, is highly problematic.
---
.@PattyMurray @BobbyScott expressed concern about the US Dept of Ed's new approach to reviewing states' #ESSA plans https://t.co/IMopyFPJO4

— for Student Success (@StudentSuccess) August 3, 2017
---
"We are deeply concerned that this decision will result in inconsistent treatment of state agencies, leading to flawed implementation of our nation's education law and harm to our nation's most vulnerable students," Murray and Scott wrote. "A verbal agreement in a nonpublic setting is not an appropriate substitute for publicly available discourse with states." 
2. What is ESSA's Military Student Identifier and why does it matter?
The "sharing of knowledge," writes Christi Ham, chairwoman of Military Families for High Standards, "is vital for educators devising new policies that guide the education of 1.2 million children of U.S. service members." In this piece for the Huffington Post, Ham talks about the challenges military-connected students face in trying to secure a consistent, high-quality education. Repeated reassignments for their parent or parents mean students have to continually adjust to new schools and districts.
---
The military student identifier is something #militaryfamilies have needed for a long while: https://t.co/x1h6WbLYdM #ESSA

— ESSA Updates (@ESSA_Update) July 28, 2017
---
Until recently, there have not been much hard data available — just "anecdotal conclusions at best" — on this issue, its impacts, and its outcomes when it comes to group and individual achievement levels, preparation for college, regional quality, and academic performance. However, under ESSA, this situation is set to improve as states will be required "to identify military students and track their test scores, attendance and graduation rates as they move from base to base and state to state," and, most important, publicly report the data.
3. Alabama and Texas release their initial draft ESSA plans.
Alabama State Superintendent Michael Sentance released the state's draft ESSA plan, which is now open for public review and comment. Recently, Sentance has taken blistering criticism from the state board for his approach to the position, as well as the department's attempt to take over the City of Montgomery's school system. The board is evaluating Sentance's position. This could all get even more interesting, since Alabama is taking a different approach than other states in terms of ESSA plan development — the process is being directed by a task force appointed by the governor, and Sentance is a member.
Soon after Alabama's release, on July 31, the Texas Education Agency (TEA) released the state's draft ESSA plan for public review, with an open comment period lasting until Aug. 29, after which the plan will be submitted to the Department of Education. According to the draft plan, key initiatives "include a redesigned certification framework, aligned technical assistance and interventions for low-performing campuses, and a robust network of supports for our most vulnerable student populations."
4. Idaho lowers sample size for student groups.
Idaho released a final draft ESSA plan for public review last week. Karlynn Laraway, the state Department of Education's director of assessment and accountability, stated, "We will be presenting the final draft of the plan for consideration and a vote of approval by the State Board of Education at their meeting in August."
According to Idaho Ed News, the "latest version of the plan is different than previous versions, in part because it lowers the sample size of students needed for federal reporting purposes," which affects "which schools may be identified as low-performing and, in turn, be eligible for a boost in federal funds designed to help schools get back on track."
5. West Virginia lays out criteria for rating schools.
West Virginia also released the state's final draft ESSA plan last week. Kristin Anderson, communications director for the state agency, said the department "felt it was important to provide time for the general public to come ask us questions and give input on the plan," adding that "we've had really good dialogue with parents, educators, and community members." Under the plan, schools will be judged based on five criteria: math and English proficiency, college and career readiness, high school graduation rates, attendance and behavior, and English language proficiency among students who don't speak English as a first language. Aug. 1 marked the start of a 30-day comment period for West Virginians to share their thoughts on this final draft.
6. Waivers, waivers, and more waivers. 
Following in Florida's footsteps, New Jersey has announced that it will seek a waiver from the Department of Education on ESSA requirements.
---
N.J. has asked Betsy DeVos for an #ESSA testing waiver, joining Fla. and Ky. in their intention to ask for waivers. https://t.co/kxqdaS3U6X pic.twitter.com/4q44Oxmuia

— Education Week (@educationweek) August 1, 2017
---
New Jersey officials want their system to be exempt from having to test middle school students. The state would like "to test its middle school students in the mathematics course in which they are enrolled, rather than with the state tests created for each student's grade."
Kentucky also wants a waiver — specifically from the cap on the number of students who can take the state's high school alternative assessments. As Education Week notes, "In order to receive a waiver, a state must prove that what it instead proposes to do is as effective or more effective than what's required to do under the law."
Want to stay up to date? Click here to sign up for the weekly ESSA Advance newsletter.
Get stories like these delivered straight to your inbox. Sign up for The 74 Newsletter