This Week in ESSA: Final 4 First-Round States Get Federal Feedback, 6 States Now Approved, Chiefs for Change Weighs In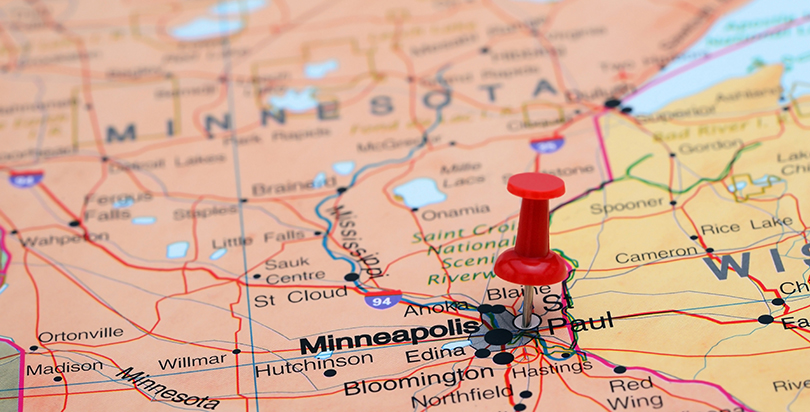 Corrected Aug. 21
Six states have had their plans under the Every Student Succeeds Act approved by the U.S. Department of Education. The number of states with final approval was incorrect in an earlier headline.
This update on the Every Student Succeeds Act and the education plans now being refined by state legislatures is produced in partnership with ESSA Essentials, a new series from the Collaborative for Student Success. It's an offshoot of their ESSA Advance newsletter, which you can sign up for here! (See our recent ESSA updates from previous weeks right here.)
Two more states —
Connecticut
and
Louisiana
— have had their ESSA plans approved by the Department of Education.
Originally, the department claimed Connecticut's plan was vague and that putting all "high-need" students in one group could obscure issues that need to be addressed for individual subgroups.
Connecticut's plan was approved after state education officials clarified their planned process for boosting student achievement. It is "a great achievement for our state," said Commissioner Dianna R. Wentzell. "We didn't have to change anything in the plan."
Wentzell also said Connecticut will keep working to identify individual subgroups on a more granular level while also continuing to look at them as an aggregate group.
Louisiana state officials responded to federal feedback by switching to science and social studies tests to measure quality and achievement. The state "had originally wanted to use a brand-new 'interest and opportunity' indicator that would look at whether students are getting access to things like arts and physical education classes," according to Education Week's Alyson Klein.
The plan also de-emphasizes standardized testing and funnels more federal funding to struggling rural schools.
As we reported last week, the Education Department also recently approved Nevada, New Jersey, and New Mexico's ESSA plans. So far, six of the original 17 plans submitted in April have received federal approval  — and all have received feedback from the department.
Here are the week's other top developments:
1. Last four first-round states get federal feedback. 
On Aug. 10, the Education Department released feedback on Arizona, North Dakota, and Vermont's ESSA plans. As reported by Education Week, Arizona "will need to change the way that science factors into its accountability system." 
Arizona: In an echo of the department's feedback to other states such as Delaware, science "can be included in the systems," but it can't "be part of the 'academic achievement' portion of state plans." Arizona must also reconfigure the rate at which school test participation will factor in ratings. 
North Dakota: The state needs to "do a better job of explaining how student progress on standardized tests — as opposed to straight-up achievement — will factor into school ratings." North Dakota also:
Must "reconsider how much weight it's giving to academic indicators — like test scores and graduation rates — as opposed to school quality factors, like school climate." Currently, the state favors non-academic over academic measures, which directly contradicts ESSA provisions requiring states to give academic factors greater weight.

Fix its use of a single "racial minority" subgroup rather than breaking down groups into individual races and ethnicities as ESSA stipulates.
Vermont: The state has to "clarify how it will pinpoint schools where particular subgroups of students, such as English-language learners and students in special education, are struggling." Vermont also:
Joins Arizona in needing to reconfigure the way it plans to deal with schools that have low standardized test participation rates.

Planned to let individual districts make decisions regarding academic progress and classification as "low-performing" for schools, but federal officials said there must be statewide standards.

Must include proficiency rates, instead of "scale scores," in its accountability system.
Colorado: Finally, four days later, the department issued feedback on the last of the 17 original ESSA plans — Colorado's. Federal officials directed their state counterparts to:
Reconfigure "student achievement goals and academic achievement indicators so that they are based on straight-up proficiency rates, not scale scores."

Provide more information on "how graduation rates and English-language proficiency — two required elements of ESSA plans — will figure into school ratings."

Ensure that the state's "proficiency rates include students whose parents decide to opt them out of standardized tests."
---
Trump Ed. Dept. Critiques ESSA Plans From Arizona, North Dakota, and Vermont https://t.co/yqAnMib0on #edpolitics

— Politics K-12 (@PoliticsK12) August 10, 2017
---
2. Minnesota changes the way it's grading schools. 
The Minnesota Department of Education has
released
the state's draft ESSA plan for public review.
According to the Minneapolis Star Tribune
, under the new plan, which "replaces the ratings and labels given to public schools based on their performance with one that focuses on the lowest-performing 5 percent of Title I–funded schools," Minnesota students "will continue to take state tests, but the way that schools are graded will change dramatically." The plan would also focus on high schools that graduate less than 67 percent of students or where a subgroup falls below this threshold. Comments will be accepted until Aug. 31.
---
The public comment period for our draft state #ESSA plan is open until Aug. 31! Send us your thoughts today: https://t.co/QykS9882Ri

— Mn Dept. Education (@MnDeptEd) August 11, 2017
---
3. West Virginia makes out-of-school suspensions count against attendance rates. 
The West Virginia Department of Education has proposed "making out-of-school suspensions, other than those resulting from the highest level of student offenses, count against public schools' attendance rates." West Virginia's ESSA plan states that "the measure of Behavior that will be included in the Statewide Accountability System is the percentage of students in each school that received zero out-of-school suspensions within a school year; an effort to incentivize LEAs [local education agencies] and schools to develop alternative approaches to discipline that keep students engaged in instruction." Commentary on the proposed change will be accepted until Aug. 30.
---
WV ed department proposing making out-of-school suspensions count against attendance rate — via @RyanEQuinn https://t.co/QjWO5x3DkQ

— Gazette-Mail (@wvgazettemail) August 13, 2017
---
4. Idaho's plan — and its new school accountability structure — goes to Gov. Otter for review.   
The Idaho State Board of Education has unanimously approved the state's draft ESSA plan, which proposes a new school accountability structure and updated measures to identify low-performing schools. The plan also "outlines how state leaders and educators will implement nine federal programs, many of which affect students with disabilities or direct professional development training for teachers." Gov. Butch Otter will review the—document for 30 days before final submission to the U.S. Department of Education.
---
Gov. @ButchOtter is beginning his 30-day review of Idaho's #ESSA plan ahead of the feds Sept. 18 deadline. #idpol https://t.co/6QSxsL25ba

— Idaho Education News (@idahoednews) August 17, 2017
---
5. Missouri's draft plan is approved and ready for Gov. Greitens's signature. 
The Missouri Board of Education unanimously approved the state's final draft plan. It now awaits a signature from Gov. Eric Greitens. The plan states that "Missouri will aim to have at least 82 percent of its public school students proficient in English and at least 74 percent of students proficient in math by 2026, as part of its federally mandated plan to improve the worst-performing public schools."
6. Chiefs for Change highlights curriculum reform as driver of school improvement.  
Chiefs for Change examined how ESSA "presents new opportunities for curriculum reform," which can be a "powerful and underused driver of school improvement." The report takes a look at work in Florida, Louisiana, Massachusetts, New York, and Washington, D.C., to "create the conditions for aligned standards and curricula or to directly develop and scale high-quality, standards-aligned curricular materials, and the results of their efforts."
---
The evidence is clear: *What* students learn matters. Six lessons for policymakers in improving curriculum: https://t.co/o1M7qZabAP pic.twitter.com/mA4PBfTnX6

— Chiefs for Change (@chiefsforchange) August 14, 2017
---
Want to stay up to date? Click here to sign up for the weekly ESSA Advance newsletter.
Get stories like these delivered straight to your inbox. Sign up for The 74 Newsletter