This Week in Education Policy & Priorities: Students Scores in Texas and Indiana Reveal Widespread Learning Losses, Career and Technical Education Could Attract More Students Post-COVID & More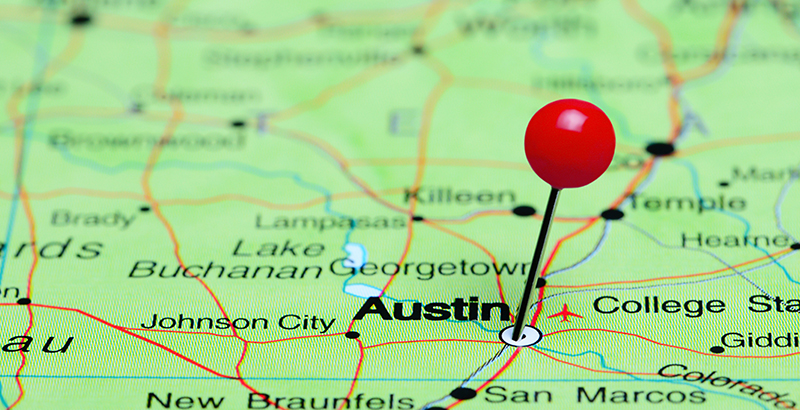 Get essential education news and commentary delivered straight to your inbox. Sign up here for The 74's daily newsletter.
Education advocates in Indiana are warning that it's going to take years of work for students in the state to rebound after Indiana's spring 2021 assessment results showed concerning signs. "These results confirm what we expected, and what we now know — student learning was significantly impacted by COVID-19," said Katie Jenner, the state's secretary of education.
Jenner said that looking ahead, "this new baseline and other student-level data provide direction on where we must focus individualized student learning over the coming years. This is not a time to admire the problem — this is a time to focus on solutions."
Overall, results from the Indiana Learning Evaluation and Readiness Network (ILEARN) assessment indicate that 40.5% of students are at or above proficiency standards in English/language arts, and 36.9% are at or above proficiency standards in mathematics. Significant gaps persisted among Indiana's racially and ethnically diverse, low-income, special education and English language learner students. Ninety-seven percent of students participated in testing.
With Indiana's news following a similarly disappointing scores release in Texas, Assessment HQ's Dale Chu writes that the results in both states highlight the uneven toll of the pandemic and are "likely just the tip of the iceberg in a long string of bleak test score results to come." He praised the two states for their commitment to state testing to better understand where students stand academically.
Four other key school updates this week from states, districts and education advocates:
1 Why Career and Technical Education Could Attract More Students in a Post-Pandemic World
The Ashville Citizen-Times is covering the marked rise in demand for career and technical education programs as the state's schools emerge from the pandemic. After years of declining interest in career and technical education programs, officials say COVID-19 placed a premium and focus on technical skills and trades, from plumbing and electrical to healthcare and nursing positions.
"CTE will play an important role in economic recovery and development of the post-pandemic workforce," says Taylor Baldwin, director of CTE programs for Buncombe County Schools. "This includes not only providing the education, training, and reskilling opportunities that youth and adults will need for high-wage, high-skill, and in-demand occupations and industries, but also helping learners develop the technical, employability, and academic skills that are important for increasingly technology-focused workplaces," Baldwin concluded. Read the full story.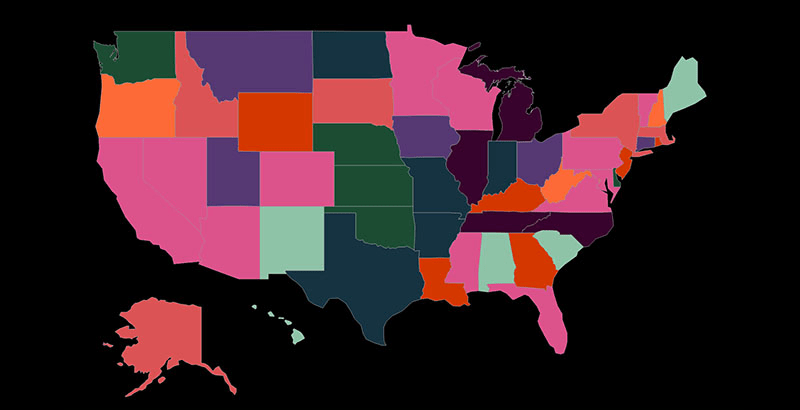 2 How Are States Spending Their COVID Education Relief Funds?
A new analysis of 39 state plans to allocate federal COVID-19 relief funding by the nonpartisan think tank FutureEd found a number of trends as state education agencies seek to prop up efforts to address lost learning, provide extended learning school days, summer school, or after-school programs, and bolster services made more critical by the pandemic.
FutureEd, in collaboration with The 74, describes notable state priorities in the areas of tutoring, data systems, innovations, and school climate. The offerings range from public-private partnerships to provide students internships and career experiences to statewide student film festivals and diversified teacher recruitment programs.
The FutureEd team notes that only a fraction of federal relief will ultimately be directed by state agencies, but explains that state officials' "priorities for spending their share of the relief aid suggest that mental health initiatives, tutoring and comprehensive data systems for tracking student needs are likely to become increasingly prominent in public education." Read the full report.
3 Deeper Learning Might Mean Getting Your Hands a Little Dirty
Jim Cowen of the Collaborative for Student Success interviews Juliana Urtubey, the 2021 National Teacher of the Year, about the benefits of gardening in schools in a new piece that encourages schools to adopt experiential and immersive learning this fall.
Urtubey says she got interested in school gardens because of her desire to boost nutrition and to encourage her students to understand the origins of real food. But Urtubey explains how gardening opened the door to other benefits such as increased student achievement and family engagement. For "schools considering new approaches in the fall, educators ought to take a good, long look because of the newfound interest in gardens spurred by the pandemic and because of the far-reaching educational benefits," Cowen writes. Read the full interview.
4 Canceling Standardized Testing Does a Disservice to Disadvantaged Students
Author Helen Raleigh makes the equity case for assessments in a new opinion piece that challenges AFT President Randi Weingarten for tweeting in opposition to standardized testing. Raleigh gives a nod to critics of testing but says "many progressives' criticisms of standardized testing are either exaggerated or simply misleading." She also notes that there is "much evidence that children from poor and disadvantaged backgrounds can excel in standardized testing despite material means."
Such tests can "provide students with a level playing field on which to compete," she writes.
Get stories like these delivered straight to your inbox. Sign up for The 74 Newsletter