This Week in Education Policy & Priorities: Indiana Preps for Pandemic Test Scores, Chiefs For Change Chair Implores More States to Use Assessments to Gauge COVID Slide & More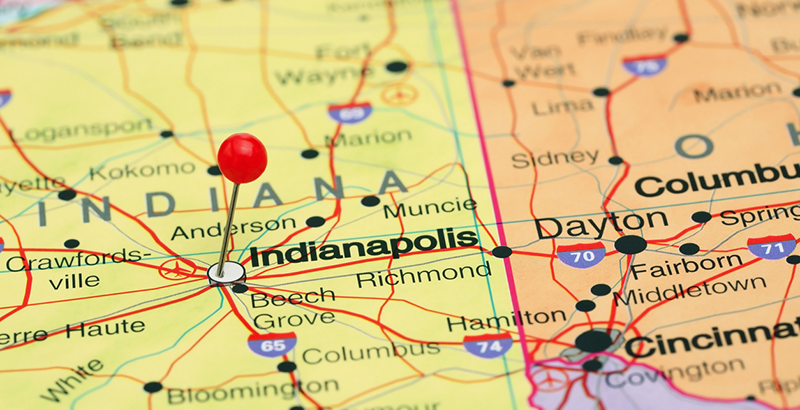 Get essential education news and commentary delivered straight to your inbox. Sign up here for The 74's daily newsletter.
Buoyed by a massive influx of federal education funding, schools and districts are rolling out a greater number of programs and initiatives to drive learning recovery for students than at any other point during the pandemic.
But according to survey data from Understanding America, many parents aren't ecstatic about most learning pandemic-era learning options, including high-dosage tutoring, extended summer school, and community-organized pods. On the topic of virtual learning — which some describe as a "new fault line" in education — parents and schools are split, with some celebrating the use of technology in learning and others eager to end their virtual year.
At our town's school board meeting last week, parents complained about the lack of plans for learning loss and mental health. Related: Survey Finds Parents Aren't So Thrilled About Most K-12 COVID Recovery Solutions on the Table @The74 https://t.co/rYKvyGeSgq

— laura mckenna (@laura11D) June 21, 2021
Four other key education updates this week from states, districts and the federal government:
Indiana: 3 Things to Watch With State's 2021 Test Scores
"This is probably the most important time in the past few decades where we really need to pay attention to student data," said Tommy Reddicks, CEO of the Paramount charter school network. And as Indiana educators dive into data from the state's summative assessment, many are identifying critical gaps in student knowledge and progress, as well as pinpointing where and how remote instruction platforms either succeeded or failed. As state by one school leader, "These serve as the brutal truths of where our students are in terms of academic performance."
Chiefs for Change Chair: Schools Must Provide Assessments to See Where Students Stand After Pandemic
Pedro Martinez, superintendent of the San Antonio Independent School District and the chair of Chiefs for Change, took to K-12 Dive to pen a piece urging the continued administration of standardized tests so that leaders at all levels of education can have data on the pandemic's impact on student learning and how best to address student progress after a disrupted year. Citing new data that predicts many students will have lost as much as five to nine months of academic progress, Martinez writes, "We cannot allow this to happen. It's more important than ever for families, educators and leaders to understand what children have and have not learned, so we can figure out the best ways to help kids catch up and then move ahead." Martinez continues with ground-level examples of how San Antonio schools have explicitly used testing data to match master teachers with students who have the greatest need and to guide educator development and training.
"It's more important than ever for families, educators and leaders to understand what children have and have not learned, so we can figure out the best ways to help kids catch up and then move ahead." @SAISD_Supt on the value of test data this year: https://t.co/j9iHbiLGVh

— Christine M. T. Pitts, PhD (@cmtpitts) June 19, 2021
Reality Check: What's an 'Evidence-Based' Learning Program Anyway?
When it comes to ensuring that federal school dollars are spent on evidence-based programs and instructional systems, "those with the purse strings" shouldn't "stop at the first positive study," write a trio of education researchers in a post on the topic for EdWeek.
The authors call on state and district officials to actively support educators by providing guidance on what they deem suitable investments for federal funds. "It's unrealistic and inefficient to expect educators and administrators in every school and district to thoroughly investigate each new practice they consider" due to inordinate amount of time and research required to identify and establish an evidence base, they say.
"Does it really make sense to declare a program 'evidence-based' if one study shows positive outcomes for students while a bunch of others don't?" In @educationweek, TC's @EdResearcher examines the practicality of big data projects for schools & teachers.https://t.co/pB8dbujDqQ

— Teachers College, CU (@TeachersCollege) June 11, 2021
Delaware: How a New Language Arts Program Helped One District Turn Things Around
A new curriculum case study is shining a light on impressive success across Delaware schools in adopting high quality instructional materials and driving increased student achievement. The Knowledge Matters campaign, which aims to ensure that knowledge is the centerpiece of classroom instruction, teamed up with Seaford Director of Instruction Kelly Carvajal Hageman to dig deeper into the district's use of a new curriculum called Bookworms. Bookworms is an English language arts program that school leaders rolled out alongside extensive teacher training and coordination that has shown remarkable progress for students.
Across the nation, schools are emerging from the pandemic focused on helping students reengage and excel while also receiving an unprecedented influx of federal dollars – leading many to rethink curriculum and the ways that high-quality, innovative materials can benefit students, teachers, and even families. Indeed, USC associate professor Morgan Polikoff argues in a new book that concerted investment and adoption of high-quality curriculum is now required to drive improvements that started with the movement to adopt higher, more rigorous standards.
This update on the Every Student Succeeds Act and the education plans now being implemented by states and school districts is produced in partnership with ESSA Essentials, an ongoing series from the Collaborative for Student Success. It's an offshoot of their ESSA Advance newsletter, which you can sign up for here! (See our recent ESSA updates from previous weeks right here.)
Get stories like these delivered straight to your inbox. Sign up for The 74 Newsletter