This Teacher Appreciation Week, Celebrating Charter School Educators
Rees: Charters are powered by visionary educators who make a difference in the lives of more than 3.7 million kids. Meet 7 award-winning changemakers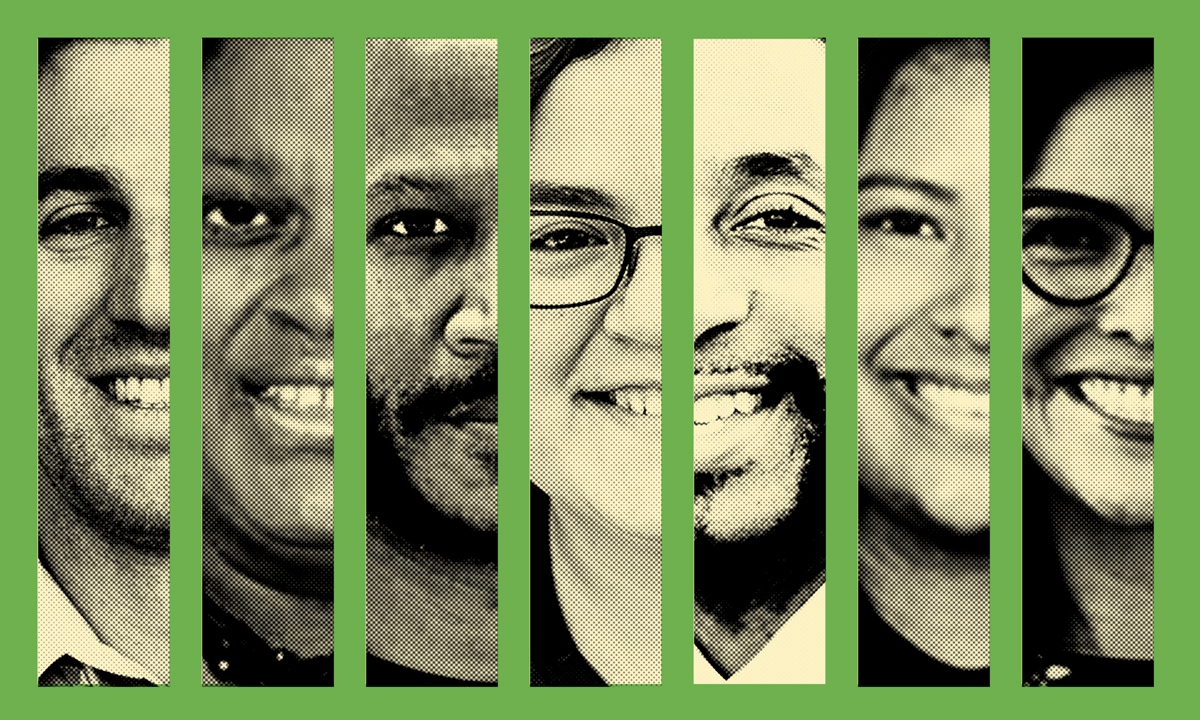 Support The 74's year-end campaign. Make a tax-exempt donation now.
Remember the teacher who made a difference in your life? For me, that was Mrs. Campbell, my AP French teacher. As an immigrant for whom English was not a first language, Mrs. Campbell offered me a chance to excel while my other classes were more daunting. Her class was also where I felt most at ease and supported. Mrs. Campbell found ways to shine a positive light on me in this large, rural high school, and when it came time to apply to college, she was the advocate who reached out to the admissions office to ensure my application got serious consideration.
Today, more than 35 years (yikes!) after I sat in her classroom, Mrs. Campbell continues to inspire me. I've dedicated my career to improving education policy. I wake up every day working to make public education better, not just for students and families, but for teachers like Mrs. Campbell who know that offering options helps all families.
I'm thrilled that National Charter Schools Week coincides with Teacher Appreciation Week this year, because charter schools are powered by teachers and other visionary educators who make a huge difference in the lives of more than 3.7 million students — two-thirds of whom are from low-income, Black, or Latino communities.
Teacher quality is the single biggest in-school factor in determining student success. There's lots of fluffy talk about how important teachers are, but most of the time they are treated like identical cogs in a wheel. Charter schools do it differently.
Public charters offer an environment that encourages teachers to flourish, treats them like professionals and rewards their excellence through competitive pay and advancement opportunities. This allows them to chart their own course, whether it's dedicating themselves to the classroom, moving into leadership roles or opening their own schools. Charter schools also rely on teachers' judgment about what works for students and what doesn't, providing the flexibility to adapt curriculum and instruction as needed.
One of the key reasons charter schools were created was to give educators the freedom to test new ways of teaching. It's also one of the reasons the late Albert Shanker, leader of the American Federation of Teachers, supported charter schools. Even Randi Weingarten, president of the AFT, is a charter school founder. Today, the sector boasts more than 206,000 teachers — and the National Alliance for Public Charter Schools is especially proud that these educators reflect the diversity of the students they teach. The most recently available data (2020-21 school year) show that 69.3% of charter school students were children of color, compared with 53.4% of district students.
According to the National Teacher and Principal Survey, during that same time period, 32% of charter school teachers were people of color, versus 19% of district teachers. Similarly, 33% of charter principals were people of color, compared with 22% of district school leaders. And Black charter school students are far more likely to have a Black teacher than their peers in traditional public schools.
This matters because having at least one teacher of the same race can help students of color reach higher achievement levels than students who do not. Teachers who share a similar background to their students may be more likely than teachers who do not to make a personal connection, inspire them to love learning and help them realize that they might lead their own classroom in the future.
This year, during National Charter Schools Week, the National Alliance is proud to honor seven groundbreaking teachers with our Changemaker Award for outstanding service to their schools and communities and for going above and beyond for their students:
Andrea Thomas is a passionate educator and community leader from the Diné tribe in New Mexico. Thomas teaches at Dream Diné Charter School and is vice president of the Navajo Nation Board of Education, empowering her to act on her core conviction that students of all cultural and socioeconomic backgrounds deserve access to excellent teachers and high-quality instruction in their own communities.
Cielo Acosta is a third-year teacher at SLAM! Miami. Like many charter school graduates, she returned to teach at the charter school where she had been a student. A passionate athlete and student-sports enthusiast, Acosta incorporates sports strategies and themes into students' curriculum.
David Singer started his career in urban education 20 years ago as a high school math teacher, ultimately deciding he wanted to be a school leader and builder. He helped launch Denver's University Prep, which has grown to a network of two public charter schools serving nearly 700 children, with a third campus recently approved.
Tiffany Ortego is the kindergarten lead teacher at One City Schools in Madison, Wisconsin. Beloved by all her students, she helped create the Preschool Garden Space and created the school's 4K Volunteer Reading and Early Literacy program.
Third-grade teacher Nathaniel Dunn returned to his hometown of Birmingham, Alabama, because he wanted to become the teacher he wanted when he was in school. Outside of the regular school day at i3 Academy, he is an EdFarm Teacher Fellow. This program enhances the learning experience of teachers and equips them to be designers and facilitators of future-focused learning.
Dr. Alissa Russell is a master teacher, instructional coach and math department head at Life School Oak Cliff public charter school, near Dallas. She uses Socratic Seminar, peer partnerships and other innovative instructional practices in her classroom.
Jermar Rountree is a health and physical education teacher at Center City Public Charter School,
Brightwood Campus. He teaches not only game activities and sports, but also social, emotional and mental growth. He has established in-school, after-school and weekend partnerships with organizations to help kids grow in all facets of life. He was a 2023 National Teacher of the Year finalist.
These teacher changemakers offer just a few examples of how educators can leverage charter schools to advance their passion for helping students, liberate their creativity, inspire their community and expand their impact. We are honored to celebrate their contributions, and those of their 206,000 colleagues across America, this National Charter Schools Week.
Support The 74's year-end campaign. Make a tax-exempt donation now.