This Student Made the Journey from Venezuela to Orlando on Her Own. Now, With Support From Her School and Community, She's Following Her Dream to Perform on Broadway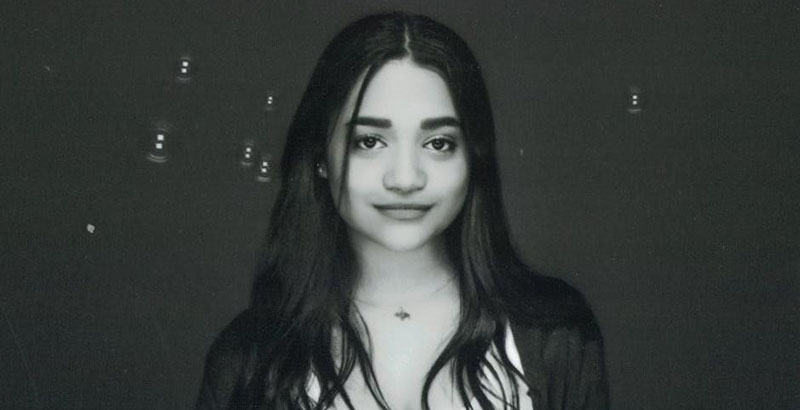 Kayla Martinez had a toothache — and she didn't know what to do.
The senior at Cypress Creek High School in Orlando, who moved to Florida last year from Venezuela, was living on her own and lacked health insurance. Her wisdom teeth were inching out, but she couldn't afford an expensive procedure to have them yanked. She went to the school nurse and asked for some ice to numb the pain.
That's when education leaders at Cypress Creek realized Martinez's unique predicament and prompted a community-wide campaign that transformed her life. Over the course of a year, she went from being trapped in a country on the brink of collapse to scraping by in the U.S. as she attended school and worked part-time jobs to make ends meet. Now, with the help of school officials and the greater Orlando community, Martinez is pursuing a once-impossible dream to perform on Broadway.
Martinez's story doesn't begin in Venezuela. She was born in Orlando, but she's the only member of her family with American citizenship. While her father, an artist, stayed to work in Venezuela, her mother and older brother moved with her to Florida on visas and stayed for more than a decade. That changed in 2011, when Martinez was 11.
During Thanksgiving break, Martinez traveled to Venezuela with her family to renew their visas at the U.S. Embassy in Caracas — something they'd done multiple times before. But on this occasion, their renewal applications were denied for reasons that remain unclear to Martinez, prompting a years-long fight to return to the U.S.
For the next eight years, Martinez stayed with her family in Venezuela, witnessing firsthand the tumultuous transition from President Hugo Chávez to Nicolás Maduro and the economic collapse that's ravaged the country. Year after year, she told The 74, the U.S. government denied her family's request to renew their visas. After another failed attempt in December 2017, her mother made a tough decision.
"There was a silent moment, and my mom was just like, 'No, Kayla, definitely, you just need to go, you need to go,'" Martinez said. "It was bittersweet because obviously I've been wanting to come back."
As a U.S. citizen, Martinez did something that wasn't feasible when she was younger: She moved back to the U.S. on her own. She moved in with friends of the family and shared a bedroom with two people for several months. While attending high school, she took on several part-time jobs to pay the bills. But when the family friend had to move, Martinez ended up renting a bedroom from someone she hardly knew.
A lot of students like Martinez, who is considered homeless under federal education law, tend to hide their struggles from school officials. But her toothache was a turning point. The nurse recommended that Martinez meet Sheena Montgomery, the school's Student Assistance and Family Empowerment (SAFE) coordinator, who helps at-risk students access essentials like transportation, food and clothing. They formed a close bond.
"Now, she's like my school mom," Martinez said. "She's the one I always go to. I'm always with her here in her office and she's always helping me."
The fight for essentials
Prior to moving back to the U.S., Martinez witnessed firsthand how Venezuela's humanitarian crisis devastated the lives of its citizens. Her physical safety became a concern, as did access to basic essentials. Twice in two years, someone stole her cell phone. She was fortunate, she said, that she wasn't robbed at gunpoint.
"It was really hard to find things like toilet paper or chicken or coffee," Martinez said. "We just couldn't find it, and if you did find it, you needed to pay an enormous amount of money for it that you would most likely not even [have] because they don't even pay you well."
She witnessed the same desperation in the country's schools. Struggling teachers began to accept bribes. For a passing grade, students would offer coffee or toilet paper or arepas, a popular Venezuelan dish. In that environment, Martinez said she felt as if she wasn't learning anything. Her teachers cared about education, she said, but because "it's such a crisis in the country," teachers "just give in to it because they need it."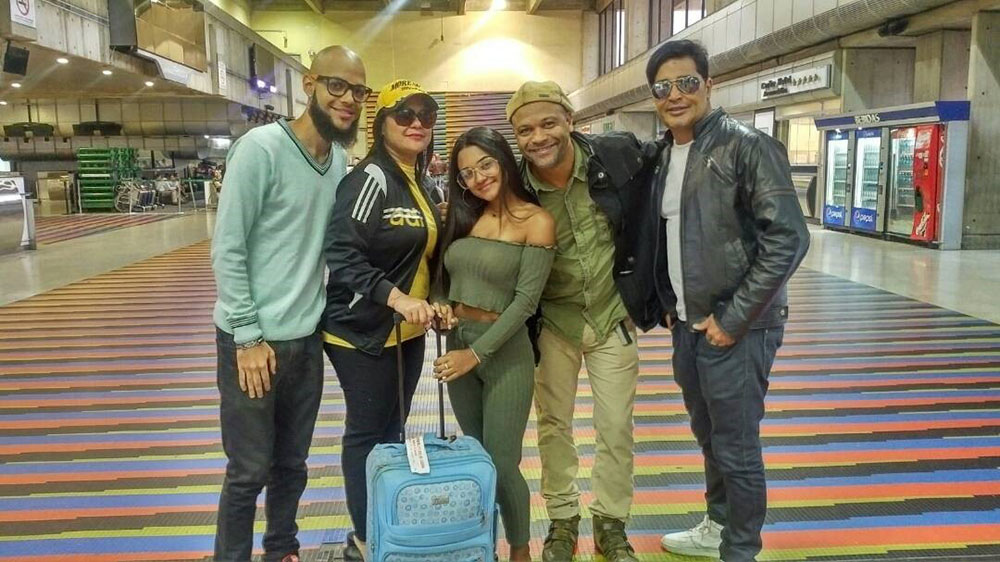 While it was never part of the plan for Martinez to live in the U.S. on her own, she made it out just in time. Since she left Venezuela, conditions in the country have only worsened. On Tuesday, Venezuela's Supreme Court opened a criminal investigation against opposition lawmakers a week after opposition leader Juan Guaidó sought a military rebellion against Maduro.
Still, it was in Venezuela where Martinez discovered her passion for dancing. Though she never considered attending college, she dreamed of moving back to the U.S. to become a performer.
'You're going to New York'
Luckily, Martinez caught the attention of Jeff Williams, the theater teacher at Cypress Creek. He had no idea Martinez was living in the U.S. on her own. He only knew she was a talented singer.
Martinez enrolled at Cypress Creek in the middle of the school year, but when Williams heard her voice, he let her enroll in his selective musical theater class.
"I realized musical theater is what I really like because it has the three things that I like doing," Martinez said. "I dance, and I sing, and I get to act. It's like, what more could I ask for?"
Meanwhile, Williams remained unaware of Martinez's financial predicament, even as the class prepared to take a trip to New York City. It all began to make sense when Williams got a phone call from Montgomery, the SAFE coordinator.
"I was like, 'Oh my God, she totally came to me asking how much this [cost] because she literally wanted to try to work part-time while still going to school to go on this trip,'" Williams said. Williams told her she was going to New York — even if he had to pay for it himself.
Williams had Martinez and other students with financial hardships write letters to the company that arranged the five-day New York field trip, Kaleidoscope Adventures, in the hopes of securing scholarships.
"It's been almost a year since I came back to the U.S. and have been basically on my own," she wrote. "I hadn't noticed how long it's been until I wrote this sentence." She explained that she attended school but worked to pay for rent, food and other essentials. Sometimes, her parents would send her money, she wrote, but in Venezuela "people are dying of starvation," and her family isn't able to provide much. "They need it way more than I do."
The company gave Martinez and the other students a scholarship that offset the cost of the trip, and the school chipped in too. But while other students brought about $400 for personal expenses like snacks and souvenirs, Williams said, Martinez only managed to save up $93. Williams and the Cypress Creek principal paid for her personal expenses out of pocket.
The letter allowed Martinez to visit New York City with her classmates, but it wound up serving a far greater purpose. When a local television station aired her story, community support snowballed.
As the end of her senior year approached, she had no plans to attend prom. The event was too expensive, and she was more focused on schoolwork and personal expenses. That changed, however, when a local family saw the news story and offered to buy Martinez a dress. When a local mall caught word of the story, they too stepped in. In the end, Bloomingdale's department store donated a dress and other accessories. Still, the local family has remained instrumental. They began to help her pay rent and plan to continue supporting her financially when she goes to college next year.
"My news story came out, and this lovely family knew about me and they just offered to help, and then this whole Bloomingdale's free dress Cinderella kind of thing happened," Martinez said. "I'm still trying to accept the fact that I'm going to go to prom and I'm going to be there. It's just weird. I never thought of it as something that was going to happen."
And about that toothache: Montgomery reached out to dentists in the community, and an oral surgeon agreed to remove her wisdom teeth for free. It's the ability to help students in this way, Montgomery said, that makes her job at the school rewarding.
"It's important that the community and the school are in sync and in tune with what's really going on in the lives of students," she said. "My heart goes out to those that do not have parental support … so we become their family."
College ambition
While living in Venezuela, Martinez knew she wanted to be a singer and dancer, but college wasn't part of the plan. She thought she'd move back to Florida, attend a few acting workshops and work her way into a career. It's a reality her school mentors fully recognized.
"Kayla really didn't see a future for herself. She was in survival mode, so her big things were 'I need to pay these bills, I need to feed myself, I need to get to work,'" Williams said.
He offered a reality check. To make her plans work, he told her, she'd need a college degree. Williams hoped Martinez would become inspired by the New York trip. It worked. While in New York in March, Martinez kept making comments about where she could go to college and the neighborhoods where she'd like to live. Visiting the city, she said, stoked her goal of pursuing an acting career. But it was Williams and other school officials, she said, who helped her realize that "college is my vehicle to where I want to go."
"It's funny because, the way I look at my job, I'm not trying to create Broadway stars or the next Meryl Streep," Williams said. "I tell them that's like getting struck by lightning or winning the lottery. But I want them to be able to pursue a higher education and to appreciate theater more."
A career on Broadway has nudged closer to a reality for Martinez. Following the advice of school leaders, Martinez applied to several colleges, most of them in New York City. Though she's still waiting for acceptance letters and scholarship offers, she's reveling in the possibility of attending college in a city that's "surrounded by Broadway."
For Montgomery, Martinez's story highlights how school officials can rally around students in need. To work with a student with little college ambition and guide her to a new path, she said, is "a beautiful thing."
Martinez offered a similar sentiment. Though she's grateful for the financial support, the biggest lift she got from the school wasn't material.
"It's just knowing that I can come to school one day and if I feel stressed," Martinez said, she has guidance from Montgomery, Williams and other school leaders to help her. "I can talk to them about everything and I know that they get it. I don't feel alone anymore."
Get stories like these delivered straight to your inbox. Sign up for The 74 Newsletter