'This Is About Power and Control': Advocates Push Back on Weingarten for Linking School Choice to Segregation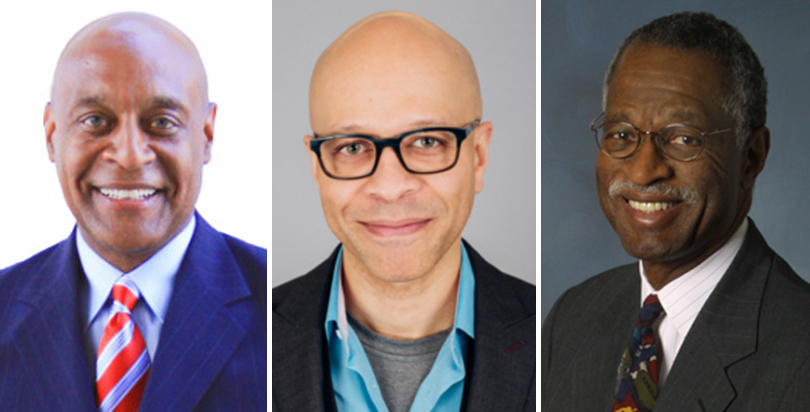 The ongoing fight over whether school choice fuels segregation is really about power and control, black school choice advocates argued Monday in the latest exchange over the role of vouchers, charters, and other school choice efforts.
"This is about power and control. The fact of the matter is [American Federation of Teachers President] Randi [Weingarten] is doing what she can do so that the people she represents can maintain control and power over a system," Howard Fuller, a professor at Marquette University and founding president of the Black Alliance for Educational Options, said on a call with reporters.
The call was organized by the American Federation for Children, the school choice advocacy group founded by Education Secretary Betsy DeVos.
The more students — and, consequently, funding — that stay in traditional public schools, versus charters or private choice programs, the more unionized teachers report and pay dues to Weingarten and other union leaders, he said. Reducing those numbers means diminished power in the political sphere, he added.
"This whole thing is about whose interests are being served," Fuller said.
The debate, which pits school choice supporters against union leaders, progressive advocates, and some congressional Democrats, is ostensibly about segregation. It began two weeks ago, when the Center for American Progress released a report on the "racist origins of private school vouchers."
(The 74: A Summer Education Meltdown: Why Everyone in DC Is Mad About ESSA, Congress, Charters, Choice — or All of the Above)
It exploded last week when Weingarten in a speech during the AFT's national conference pointed to schools in Virginia that closed and gave vouchers to white students rather than integrate in the wake of Brown v. Board of Education.
Private schools' exemption from civil rights laws, plus disinvestment in public schools, "are only slightly more polite cousins of segregation," she said.
(The 74: Weingarten Speech Tying School Choice to Racism Sets Off Firestorm)
Weingarten is willfully disregarding history, said Kevin P. Chavous, an AFC board member and former Washington, D.C., city councilman.
"History didn't just start last week or 20 years ago. The private school reality for most American children of color started because black folks weren't getting a fair shake in traditional public schools," he said.
In response to a request for comment from The 74, an AFT spokesman responding on background pointed to Weingarten's speech, which he said makes clear the history of segregation and vouchers.
"Make no mistake: The 'real pioneers' of private school choice were the white politicians who resisted school integration. But neither facts nor history seems to matter to this administration," Weingarten said. The "pioneers" of choice is a reference to DeVos's since-walked-back comment that historically black colleges, a consequence of Jim Crow–era segregation, were in the vanguard of school choice.
Derrell Bradford, executive vice president of 50CAN, executive director of NYCAN, and a contributor to The 74, rejected the idea that someone could be for both integration and the primacy of the neighborhood public school, given how public schools are so tied to the housing system, with its own racist origins.
(Bradford, Fuller & Stewart: Liberating Black Kids From Broken Schools — By Any Means Necessary)
The New Jersey constitution has a provision banning school segregation, yet housing policy has left it with some of the most segregated schools in the nation. And New York City, where Weingarten once led the local union, should have some of the most diverse schools, given its population, but also has among the most segregated, Bradford said.
"The system that she advocates for … is actually the biggest, most pernicious engine of segregation in American culture. Period," he said.
Weingarten acknowledged that not every public school is perfect, and many have been unequal based on race and class, and every school doesn't work for every child, the AFT spokesman said.
"As far as I'm concerned, the only choice is: Do we as a nation strengthen and improve our public schools, or don't we?," Weingarten asked.
The advocates also rejected efforts to align school choice with President Donald Trump, who is widely unpopular with many communities of color.
School choice for black families was a battle that started before Trump was even born, Fuller said.
"We're not going to be browbeaten by anyone trying to say because Donald Trump supports choice, that makes it a bad thing," he said.
The AFT spokesman said DeVos talks about school choice constantly, so it's not disingenuous to connect it to her and the Trump administration.
Although Trump and DeVos have advocated for school choice, prospects for a new federal program seem dim. But that doesn't mean the fight is over, just as it hasn't ended for the past three decades, the advocates said.
The NAACP is set to release a report Wednesday on charter schools after the group last fall called for a moratorium on the authorization of new charter schools.
(The 74: As NAACP Votes for Charter Moratorium, School Families Rally Outside)
It's no accident that Weingarten made her remarks within a week of the NAACP report release, and that should be a wake-up to charter advocates that the struggle really is about all school choice, not just private school options, Bradford said.
The advocates on the call argued that it's fine for the NAACP to stake a position that is not supportive of charters, and that the organization doesn't speak for all black families. Thousands of black parents are still choosing to send their children to charter schools, they said.
"No one group, no one person has the right to declare itself the education decider or the gatekeeper for black parents," Chavous said. "I think that irrespective of what the NAACP says, school choice is still black choice."
The Dick & Betsy DeVos Family Foundation provided funding to The 74 from 2014 to 2016. Campbell Brown serves on the boards of both The 74 and the American Federation for Children, which was formerly chaired by Betsy DeVos.
Get stories like these delivered straight to your inbox. Sign up for The 74 Newsletter