This Barber Gives Grade-Schoolers Free Haircuts — as Long as They Read or Do Math While He Snips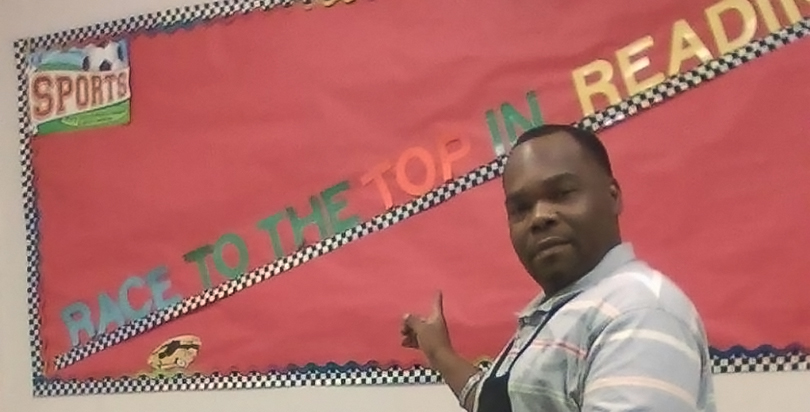 This article is one in a series at The 74 that profiles the heroes, victories, success stories, and random acts of kindness to be found at schools all across America. Read more of our recent inspiring profiles at The74million.org/series/inspiring.
The only cost for a haircut for the boys at Brewster Elementary School is a math problem or a sentence read aloud.
Every Wednesday, Memphis barber Fidell Woods swings by the school and offers his services free of charge to students who otherwise couldn't afford a professional cut, reports the Commercial Appeal newspaper. In exchange, the boys need to read or do some arithmetic as he trims.
---
---
For younger children, it might be practicing counting by 5s or identifying rhymes. For older students, it might be reading from a book or solving a problem on the whiteboard in Woods' makeshift barbershop. For all the boys, there's encouragement and talk about life.
Woods, 36, got the idea after visiting the school cafeteria with his niece and noticing that some of the boys badly needed a haircut. He asked Principal Angela Agnew if he could drop in and give a few free trims at the school, where 75 percent of the 500 or so students are economically disadvantaged.
---
---
Five years later, he's still at it, providing about 10 haircuts a week and modeling for the boys that success doesn't come only on the basketball court or the performance stage.
"I love kids, and I think men should put more time into younger men," he told the newspaper. "We're their example."
Woods quickly realized that he could encourage the students in their learning — and be a sounding board for the kids. Now he's a mentor, watching the boys grow in their schoolwork and being a role model that they can talk to, he told ABC News. "Once I saw how the boys looked up to me," he said, "it made me change my attitude."
The students look forward to Woods's weekly visits, Askew said.
---
Mr. Woods is going national! @ABC: Memphis Barber Educates Elementary School Boys While Giving Free Haircuts https://t.co/UFkgxKVA54

— SCSNewsroom (@SCSNewsroom) February 6, 2017
---
And his efforts in the school have expanded beyond just the boys. Woods created a mentoring program called Man Up, and some of the students' fathers come to the school to hear him speak about setting positive examples.
"That's really why I'm here," he said. "To be honest, it's not about the haircuts."
---
---
Get stories like these delivered straight to your inbox. Sign up for The 74 Newsletter