They Are Some of America's Best and Brightest Students. They're Hoping Congress Will Let Them Stay Under DACA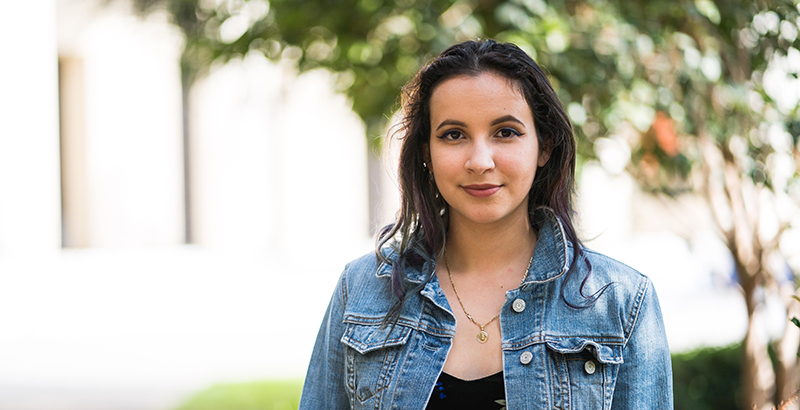 When the public get surveyed on their "confidence" in American institutions, the military usually ends up on top, newspapers and TV news below the halfway mark, and last place always — without fail — belongs to Congress.
That's why my interviews with DACA (Deferred Action for Childhood Arrivals) college students turned out so surprising. It appears that the biggest fans of Congress, the folks who believe members of the House and Senate will do the right thing, are children of undocumented parents brought to the United States when they were too young to have any idea what was happening.
My admittedly unscientific survey focused on graduates of Chicago's Noble Network of Charter Schools, a network with 18 campuses around the region. Among those graduates are 168 recipients of Pritzker Access Scholarships, which help DACA students, who are usually denied college scholarships from traditional sources.
Aidé Acosta, who oversees alumni support for Noble and also manages the fellowship, offered to connect me with some of those students, all of whom agreed to be identified and speak on the record.
The fact that these students attend selective colleges means they were among the top graduates at Noble, which further biases my survey. But hearing from the top students, young people being prepared for elite professions, is worth a listen, especially for members of Congress to whom President Trump punted Sept. 5 when Attorney General Jeff Sessions announced the administration would rescind DACA, calling it the "compassionate" thing to do.
That leaves everything in the hands of Congress, an institution most Americans distrust to do the right thing on pretty much everything. With one apparent exception: the DACA students — known as Dreamers — whom I talked with, who believe just the opposite.
"I think things are going to turn out for the better," said Albion College (Michigan) freshman Yennifer Reyes, "something that will give Dreamers papers and make us legal citizens."
Pomona College junior Yessica Arlen Orduno said she lives by the advice she receives from her mother: "We're just going to keep moving forward; that's all we can do."
David Trujillo, a sophomore at the College of Wooster (Ohio), said that at first he was discouraged. "But I don't want to be pessimistic. All I can do is hope for something better."
Most congressional insiders are considerably less optimistic, pointing to previous failures to deal with immigration issues, especially in the short, six-month time frame given to Congress by Trump.
The one person not surprised by the optimism is Acosta. "Their lives have been defined by hope. They have to hold on to something. What else do you hold on to?"
Should all legal protections evaporate, these students will have to fade into the shadows, taking off-the-books jobs that fall well short of what they've worked all their lives to achieve. Returning to their country of origins seems unlikely. None of the students I talked to had visited their birth country since being brought here as children.
Their best fallback position: become part of a brain drain to Canada, a country that takes a different tack on immigrants, especially professionals with valuable skills.
Another conundrum: What these students may feel is necessary — protesting the peeling back of a contract they assumed was inviolable when they turned over all their personal information to the government in registering for DACA — may be impossible. As Pomona College student Diana Rodriguez pointed out, protesting could bring an arrest, and an arrest could lead to deportation.
Remaining positive may be the only option.
A brief profile of some of the students interviewed: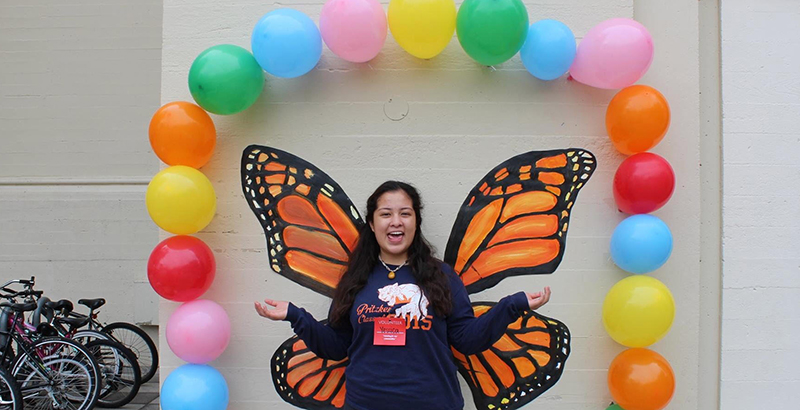 Yessica Arlen Orduno, a junior at California's Pomona College, was brought to the United States from Mexico at the age of 1 by parents whose relatives already living here described better job opportunities. Although the family moved often in her early years, she spent six years living in Chicago's North Side, a place she considers home.
Orduno's father used to do factory work; now he works as a busboy at a downtown restaurant. Her mother (her parents are no longer together) has a landscaping job.
It wasn't until Orduno was in eighth grade that her mother mentioned something about lacking papers, but she didn't really understand. But in her sophomore year, when she applied to a Notre Dame summer program to study in Russia, it all became clear when her acceptance was rescinded. She lacked the proper paperwork to travel abroad.
Orduno considers herself lucky to have discovered DACA-friendly Pomona, which offers study abroad opportunities for undocumented students. At Pomona, she is studying psychology, hoping to attend graduate school and eventually become a clinical therapist treating children with trauma.
Graduate school, and admission into the profession, however, rest on resolving the immigration issues surrounding DACA. "If you look too far into the future, it can be overwhelming," Orduno said. "It's so scary to think about going into the real world without the safety network of DACA."
Trump's election generated enormous stress for her, her mother, and her friends, she said. "Two weeks ago, that got amplified all over again."
………….
Yennifer Reyes, a freshman at Albion College, was 7 when relatives brought her from Honduras to join her mother in the United States. "I don't remember much about it. There was a lot of walking. We walked through water. There was an airplane, and there was a truck. … My mother wanted a better life and thought coming to America would give her a stable job."
Her mother works in a factory. Her entry to Noble started when the network's student recruiters put flyers on the door of their Chicago home.
Reyes, who attends Albion on full scholarship, says she adjusted quickly from life in the big city to small-town Michigan. "The college campus is big, and most of the time everyone is very supportive."
The Sept. 5 news, however, rattled her. "At first, I was a little bit scared. I don't know what the future will be like over the next four years." On that first day, going to class was rough. How to concentrate? "After that, I had to pull myself together. You have to push through."
A quickly organized meeting of Albion's DACA students was reassuring, especially as the college president attended and promised legal protections and continued financial support. Reyes is one of seven DACA students in the freshman class there. "I know them all," she said.
Reyes is confident she will make it through college; she's planning a political science major, with becoming a lawyer her career ambition. It's the after-college part that concerns her.
"I'm relying a lot on Congress to make something positive come out of this," she said.
………….
David Trujillo, a sophomore at the College of Wooster, is a chemistry major who hopes to work as a pharmacist or physician's assistant. His parents brought him to the United States from Mexico when he was 1, eventually settling in Chicago's South Side.
Prior to Trump's announcement about phasing out DACA, Trujillo had hoped that Congress would come up with something better, a permanent solution. Thus, Sessions's words came as a surprise.
"At first, it was depressing. I have worked really hard to be in the position I'm in now, to be in college. And then, to hear that it might all be taken away."
Wooster has about a dozen DACA students, all of whom were told by college officials that their education was financially guaranteed, regardless of what happened to the program. "That was very generous," Trujillo said.
Much like the other DACA students I interviewed, he retains hope. "I don't want to be pessimistic about it. All I can do is hope for something better."
………….
Diana Rodriguez is a junior at Pomona College, hoping to attend law school. Born in Mexico, her parents brought her to the United States when she was 3. "My parents had relatives here and told my dad there were jobs here, landscaping and factory work."
"In our house, the American dream was very prominent: If you study, you can be whatever you want to be. Our parents always told us, go to school so you don't end up like us, with dead-end jobs."
Currently, her father works in construction and her mother holds down two jobs, working part time at a laundromat and full time in housekeeping at a hotel.
Rodriguez didn't realize she was undocumented until after the 9/11 attacks, when there was heightened awareness of immigration issues. In eighth grade, when Noble arranged a trip to Washington, D.C., her parents were adamant that she not get on a plane, so she skipped the trip. That was also the first time she saw her passport — Mexican.
When she first heard about Sessions's announcement, she refused to believe it. "It was very discouraging. Our future is now uncertain. I feel like we've taken three or four steps back."
Rodriguez was the most pessimistic of the students interviewed. She worries that the issue quickly disappeared from newspaper and TV coverage, and there's little DACA recipients can do to push it back into the public eye.
"When Obama was president, we could march and not worry about getting deported. But with Trump, we worry we would get arrested and that would be considered a criminal act and they could take away DACA."
Get stories like these delivered straight to your inbox. Sign up for The 74 Newsletter