The Top 5 Education Debates Set to Hit Congress This Fall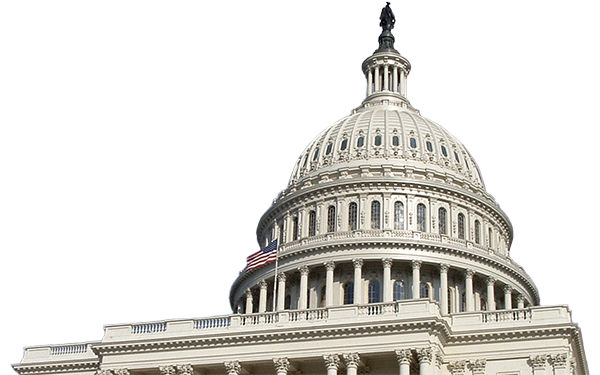 The House and Senate reconvened Tuesday to begin what is sure to be a contentious fall session. There are, as usual, many pressing issues to deal with as the federal fiscal year comes to a close. Here's what's on members' lesson plans for the next few months, education-wise:
1.)
APPROPRIATIONS:
Funding for the federal government, including the Education Department, runs out Sept. 30. Congressional Republicans
proposed cutting a great deal of funding
from the Education Department, as they did to many other non-defense programs. The Obama Administration and Hill Republicans started the process wide apart on how much funding should be spent and on what priorities, and several Republicans have promised to hold up federal funding if the bill doesn't end all funding for Planned Parenthood.
There are several ways the issue could play out, ranging from a government shutdown to a full-scale appropriations package. Republican leaders have repeatedly pledged there will be no government shutdown, and a full appropriations package takes months to negotiate, so a continuing resolution funding programs at existing levels is the most likely scenario. Continuing resolutions can last anywhere from a few hours to an entire fiscal year. The government could foreseeably operate the entire rest of the fiscal year on a series of continuing resolutions, considered a poor way to govern because officials get little time to plan for future projects and priorities.
If a government shutdown that includes the Education Department does happen, it won't have too large an impact on the day-to-day workings of schools across the country. Most Title I money for low-income students and other grants are distributed over the summer, so schools aren't waiting for a check. When there was a shutdown in 2013, the biggest interruption was to Head Start programs, which are run out of the Department of Health and Human Services. Each program is on a different grant year, and those whose years began Oct. 1 faced closure if they couldn't come up with funds from other sources. (A philanthropist eventually stepped in and helped reopen those programs that closed briefly.)
2.) SCHOOL LUNCHES: Congress in 2010 reauthorized and overhauled federal anti-hunger programs, including the federal school breakfast and lunch programs. The Healthy Hunger Free Kids Act aimed to improve the nutritional standards of meals offered at school and cut down on childhood obesity by lowering sodium and increasing the number of whole grains and fresh produce kids eat. School leaders have said the regulations are too expensive and that requiring kids to take fruits and vegetables on their lunch trays leads to waste. Congressional leaders in past appropriations bills have suspended mandates for additional sodium reductions and gave struggling schools an avenue to appeal the whole-grain mandates.
Congressional leaders are starting reauthorization efforts even though there will be little practical impact if they are not done by the law's Sept. 30 sunset date. (The school lunch and breakfast programs are permanently authorized, and other programs under the bill, like the Women, Infants and Children nutrition program (WIC) and the summer meals program, will continue as-is so long as they are funded.) In the House, the Education and the Workforce Committee has held four hearings on the issue since April. The Senate Agriculture Committee is scheduled to mark up a reauthorization Sept. 17.
3.)
NO CHILD LEFT BEHIND:
Each chamber passed its own reauthorization earlier this summer, and education committee leaders announced they'd use a formal conference committee process beginning this fall to come to a shared agreement. There are wide gaps between the House and Senate bills in areas as diverse as total funding, preschool, whether federal money should follow needy students wherever they attend school or stay with their poor school districts, and teacher and school accountability. There's also a vast difference between the bills and what President Obama would sign into law. Those hurdles, plus a packed calendar, mean a
final resolution likely remains months away
.
4.)
STUDENT DATA PRIVACY:
House Education and the Workforce Committee members this summer
unveiled a bipartisan compromise bill
designed to protect the privacy of student data in the face of increasing use of technology in the classroom. The bill would include data as part of a student's education record already subject to federal privacy protections. It would be the first update to federal student data privacy laws since the 1970s. Members are continuing to work out details of the bill, but given their attention to the issue and the initial bipartisan agreement, the bill could move quickly once the committee considers it.
5.) HEAD START: House Education committee Chairman John Kline, R-Minn., at the beginning of the year solicited public feedback on Head Start with the goal of reauthorizing the 50-year-old program that serves low-income pre-schoolers to better encourage local innovation, improve educational quality, and cut down on regulations. Separately, the Health and Human Services Department put out its own regulations in June aimed at raising the educational bar for the programs, ensuring they better align with state pre-K programs and other learning initiatives, and emphasizing stronger outcomes for children over process. Reauthorizing the program is one of Kline's top priorities, staff said, but there's no specific timetable. Even if the House Committee acts, the Senate Education committee's next order of business is a higher education bill, so a final resolution remains far off.
Get stories like these delivered straight to your inbox. Sign up for The 74 Newsletter