The 'Sleep Ambassadors' of California: Why Stanford Is Training Teens To Preach the Importance of Shut-Eye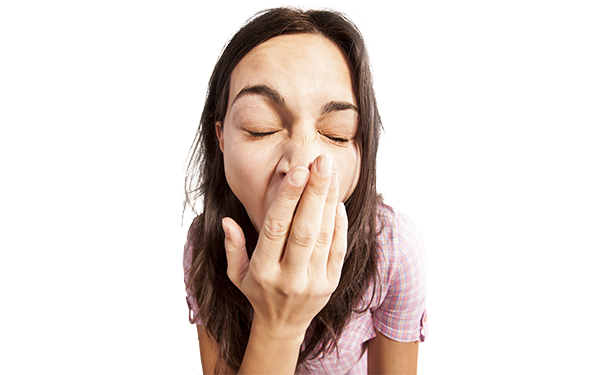 This article is one in a series at The 74 which profiles the heroes, victories, success stories and random acts of kindness to be found at schools all across America. Read more of our recent inspiring profiles at The74million.org/series/inspiring.
According to the CDC, as many as 70 percent of high school students do not get enough sleep.
For decades, information about the importance of sleep has been targeted at parents and school boards. But now, Stanford University's Center for Sleep Sciences is attempting to tackle the issue by taking their message directly to teens, reports
CBS
:
---
At Menlo-Atherton High School, students from Stanford are educating teens about the value of sleep, hoping to turn them into "Sleep Ambassadors" who will in turn educate their peers about the profound value of shut-eye.
The National Sleep Foundation
says teenagers need between 8 and 10 hours of sleep per night. Sleep deprivation can lead to concentration difficulties, aggressive behavior, suicide ideation, and drowsy driving.
"I'm pretty much exhausted by 2:30 every single day. People talk about how exhausted they are, how late they went to bed," seventeen-year-old Nora Siegler told CBS.
One of the Stanford student educators, James Underwood, knows first-hand the dangers of sleep deprivation,
reports the Stanford Medicine journal Childhood
. When he was in high school, a friend left a party at 12:30am, fell asleep at the wheel and struck a tree. Fortunately, the friend survived, but the emotional impact of the accident has stuck with Underwood.
"A lot of people have the mindset, 'I'll be fine. I can make myself stay awake. I'm invincible.' But that's not really true," Underwood told Childhood. "If you're not surrounded by a stimulus, you can crash very suddenly … So it can be incredibly problematic."
The sleep ambassador program started in 2006 by concerned parents who reached out to Stanford sleep researchers William Dement, MD, PhD and Mark Rosekind, PhD, who is now the administrator of the National Highway Safety Traffic Safety Administration. The program originated at Menlo-Atherton and this year is being expanded to two additional high schools in Palo Alto, according to Childhood.
Adolescents experience changes in their circadian rhythms, which shifts their sleep schedules two hours later. Early school start times interrupt the most valuable time of sleep. Around the time the program started, parents successfully petitioned the school board for later school start times. Later start times have now been adopted by school districts in 43 states
per the Start School Later
movement, which The 74 previously
profiled
.
As
reported by Mareesa Nicosia
, schools in Columbia, Missouri credit later start times with reducing out-of-school suspensions and lifting graduation rates from 82.7 to 90.2 percent.
Meanwhile, Stanford's efforts to educate teens on the importance of sleep seems to be working. "I think the biggest takeaway from the lecture was how vital sleep is for memory retention and consolidation of memory, which is really important as a student because we're constantly trying to cram information," Siegler told
CBS
.
Support The 74's year-end campaign. Make a tax-exempt donation now.