The Race to Protect Student Data: New Bill Aims to Strengthen Privacy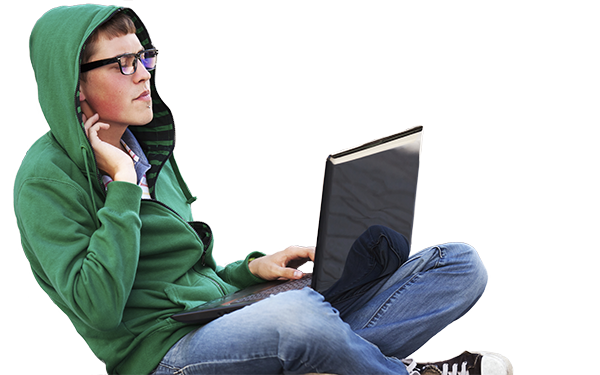 In a nod to both the increasing use of technology in the classroom and concerns about how information gleaned from those new educational activities is used, a bipartisan pair of House members Wednesday introduced a new bill to increase privacy protections for students and parents.
The
bill
, from Indiana Republican Todd Rokita and Ohio Democrat Marcia Fudge, would include digital student data in the definition of a student's educational record, making it subject to existing student data privacy protections under the Family Educational Rights and Privacy Act.
"Legal safeguards over student privacy have not kept pace with the rapid technological changes taking place in America's classrooms," Rokita said in a statement. "The bipartisan reforms in this bill will strengthen privacy protections to ensure schools can provide a 21st century education, while keeping their students' personal information safe and secure."
Supporters say the
use of data in schools
– information that includes, but goes beyond, test scores and may include things like attendance, demographics and success in college – can help teachers and parents improve the academic performance of individual students as well help district and state officials make broader policy decisions.
The data privacy issue reached a head in the spring of 2014, when inBloom, a massive nonprofit aimed at collecting student information to allow teachers to track student progress and provide more personalized instruction,
shut down its operations
after districts in nine states ended agreements to participate. It had been the subject of lawsuits and complaints from parents who objected to the vast array of information it collected about students as well as the lack of clear guidelines on who could access the data.
The
measure
also would require schools to inform parents of what information is collected and shared about children for educational purposes; prohibit marketing to children based on their educational records; and would allow parents to opt out of sharing a child's "directory information" like name, address and date of birth.
It is also co-sponsored by Education and the Workforce Committee chairman John Kline, Republican of Minnesota, and ranking Democrat Bobby Scott of Virginia.
After months of acrimonious debate over efforts to reauthorize No Child Left Behind, the bipartisan agreement could be a rare bright light of compromise for the committee. The House's annual August recess is looming, but the widespread agreement could mean there will be movement on the measure ahead of the break.
The bill comes after a February
hearing
in the committee and a series of other student data privacy bills pending in both chambers.
There is no identical companion bill pending in the Senate, although a bipartisan
bill
there from Ed Markey, D-Mass., and Orrin Hatch, R-Utah, would require schools and technology companies to have policies protecting personally identifiable information and prohibit outside firms from using it for marketing. In both the House and Senate, members have introduced
bills
that also would limit the use of personal information and would give the Federal Trade Commission a greater oversight role.
Support The 74's year-end campaign. Make a tax-exempt donation now.