The Pro-School Choice, Anti-Common Core Education Legacy of GOP VP Nominee Mike Pence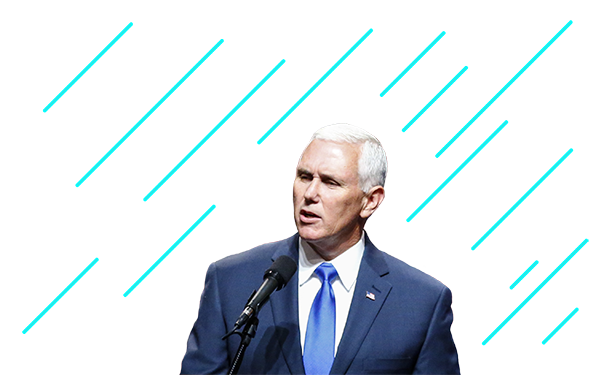 Mike Pence, current Indiana governor and Donald Trump's GOP running mate, has something for everyone in education to like — or not.
Whereas Trump has explained little on education, Pence's four years as governor provide a rich source of information on his school policy preferences. He even released a campaign ad at the start of the summer (narrated by his wife Karen, a teacher) touting his record on education.
---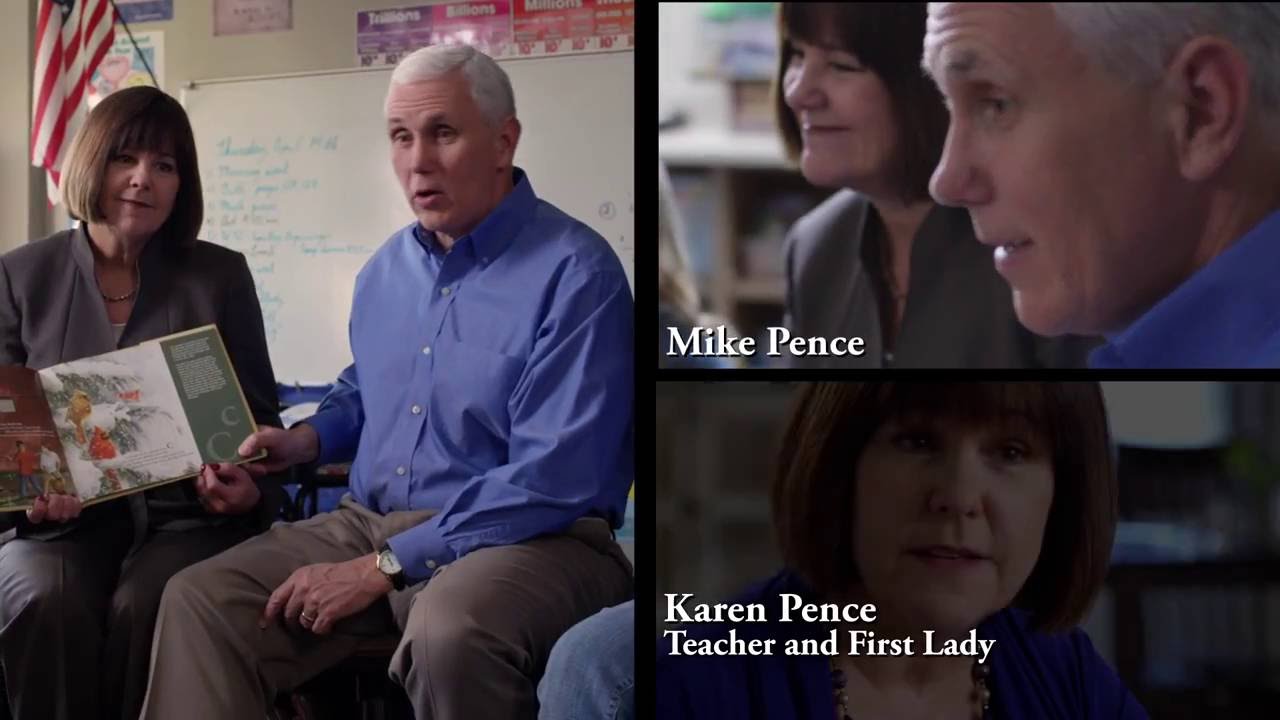 ---
In his four years as governor, Pence has touched curriculum, testing, state education governance, charters, vouchers, and preschool. (More on the education records of the bigwigs speaking at the GOP convention is here.)
Common Core: Pence signed a bill in 2014 making Indiana the first state to back out of the Common Core State Standards.
"I believe when we reach the end of this process there are going to be many other states around the country that will take a hard look at the way Indiana has taken a step back, designed our own standards, and done it in a way where we drew on educators, we drew on citizens and parents, and developed standards that meet the needs of our people," he said at the time,
The Indianapolis Star reported
.
(He was sort of right. Oklahoma and South Carolina have since formally backed out of the Common Core State Standards, and Missouri is studying the issue. Other states have tweaked them and changed the names, but ultimately kept most of the original content.)
The new standards
seemed to satisfy no one
, with Core opponents saying they retained too much of the Common Core, and supporters saying drafters shunted too much of what was good about the Common Core.
School Choice: Pence has long been a vocal supporter of school choice programs.
"Children in this state ought to be afforded opportunities for quality education…Those decisions should be made in the best interests of our kids, and those decisions should be made by parents," Pence told a crowd at a school choice rally in 2015,
according to Chalkbeat Indiana
.
Indiana has a robust charter school program (rated A by the
Center for Education Reform
). Pence proposed adding $1,500 per pupil for charter schools to use for things like technology and buildings, money they weren't allotted under the existing state funding formula. Although the legislature didn't sign off on that, they did agree to a smaller boost, $500 per student, but only at top-rated charters.
More than 30,000 students in the state use vouchers. Pence successfully pushed the legislature to remove a $4,800-per-year cap on tuition benefits for children in elementary and middle school.
Preschool:
Pence made a rare legislative appearance in 2014 to push reluctant members of his own party to agree to a statewide pilot pre-school program. He told legislators that many children start kindergarten not ready to learn. "It's not that they are not willing and bright…As a parent and as your governor, I find that not only unacceptable, but heartbreaking," he said,
according to Chalkbeat Indiana
. He'd later reject — and then switch positions and apply for — federal dollars made available by President Obama to expand the program.
Education Governance: Pence has, since almost the start of his term, been in a feud with state Superintendent Glenda Ritz. They've fought about everything from charters and vouchers to how to calculate school ratings and when to release them.
Ritz, as superintendent of public instruction, was chair of the state Board of Education, which is appointed by the governor. That dynamic was, for the most part, dysfunctional.
Pence in 2013
created his own competing state education agency
, the Center for Education and Career Innovation, that was alternately described as a way to coordinate disparate state agency work and a partisan power grab away from Ritz and the state Department of Education, which she oversees. The result, one local reporter wrote, was "so convoluted it seems impossible to know who's responsible for what and whom to hold accountable for student outcomes."
He dissolved his agency the next year, and instead urged the legislature to allow the state Board of Education to elect its own chair, rather than automatically making the superintendent of public instruction the leader.
"It's time to take politics out of education in Indiana, or at least out of the state Board of Education and allow that body to get back to the business of focusing on implementing the policies that the people of Indiana have embraced and enacted, and seeing them faithfully through to their completion," he said at the time,
according to StateImpact Indiana
.
That hardly mended the relationship.
Ritz
last summer considered challenging Pence for governor, and she has feuded with Indiana Republicans about her role on a committee writing new state tests.
LGBT Rights & Higher Ed:
Pence is perhaps best known nationally for signing a "religious freedom" bill that advocates said would allow businesses to discriminate against gay, lesbian, bisexual and transgender customers. Businesses immediately criticized the law, but the one that perhaps had the most sting was the NCAA, the college athletics governing body that's headquartered in Indianapolis.
NCAA President Mark Emmert said
the law would require the organization to reconsider having its headquarters, conferences and tournaments in the state. Legislators eventually watered down the law.
Ed Cred:
Pence, 57, is a
graduate of
Columbus North High School in Columbus, Indiana; Hanover College in Hanover, Indiana, class of 1981, and a 1986 graduate of Indiana University School of Law.
SaveSave
SaveSaveSaveSave
Support The 74's year-end campaign. Make a tax-exempt donation now.