The Pokémon Go Effect: How Augmented Reality Could Reshape Classrooms Via Better Education Apps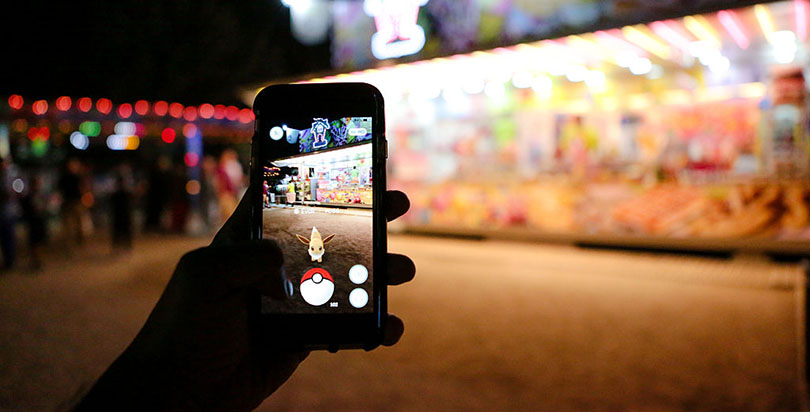 This past summer, children all over the country could be seen wandering neighborhoods, beaches, malls and everywhere in between searching for Pokémon, guided by an app that combines virtual reality with the real world. Looking at their mobile devices, players of Pokémon Go would see maps of their actual surroundings overlaid with characters that they could seek out, capture and use to engage other participants in the game.
Rather than sitting on the couch playing a video game, kids actually went outside and walked around, exploring neighborhoods they might not ordinarily visit as they simultaneously traversed the real world and the Pokémon world.
The level of active engagement fostered by this style of augmented reality can easily translate to compelling educational media, said Tim Hudson, vice president at DreamBox Learning. He cited the 10-year-old DreamBox app, in which students unlock characters and complete missions as they work their way through math assignments.
Pokémon Go "is pretty engaging and surprising when things happen and you find things you weren't expecting," he said. "At the end of the day, you have collected Pokémon. In DreamBox, as you progress along your own individual path, the tasks you complete are math tasks."
Hudson said the idea of creating your own path is powerful both as entertainment and as an educational tool, but it's the ability to select characters in the app, which the player can tailor and then send out on missions, that has enormous potential.
Mark Cheben, EON Reality global marketing manager, said the ability to choose a personal path is a powerful model for learning. Augmented reality really drives home key points, he said, giving students the ability to visualize what they are learning, which leads to deeper understanding. And by turning learning into a game, augmented reality allows students to find information on their own while making choices along the way.
"Pokémon's influence on augmented reality is to make it much more approachable to the average person," Cheben said. "It isn't some overly technical or niche thing anymore, like Google Glass. It also has built the acceptance that augmented-reality objects don't have to be rigidly attached to a marker or beacon. Just overlaying of objects onto the world can create compelling and useful experiences" — which in turn can help students recall information.
While EON Reality focuses on science, DreamBox centers on math — a subject that Hudson said students all too often feel is being done to them.
"Unfortunately, students feel like they are figuring out answers to questions they never asked," he said. "In DreamBox, we engage students in thinking for themselves and finding their own solution path. It is a real hands-on sort of thing."
Going forward, Hudson said, he hopes to see classrooms use Pokémon Go–style student engagement as a foundation for building even greater excitement for learning.
"The solution for getting students college- and career-ready is not Pokémon Go, but what about the design, and how it motivates and encourages, can be employed in a classroom? I would hope they ask those questions," he said.
Support The 74's year-end campaign. Make a tax-exempt donation now.