'The Other Long COVID' Affecting Kids: Missed Opportunities
A weekly roundup of headlines about how the pandemic is shaping schools and education policy, vetted by AEI Visiting Fellow John Bailey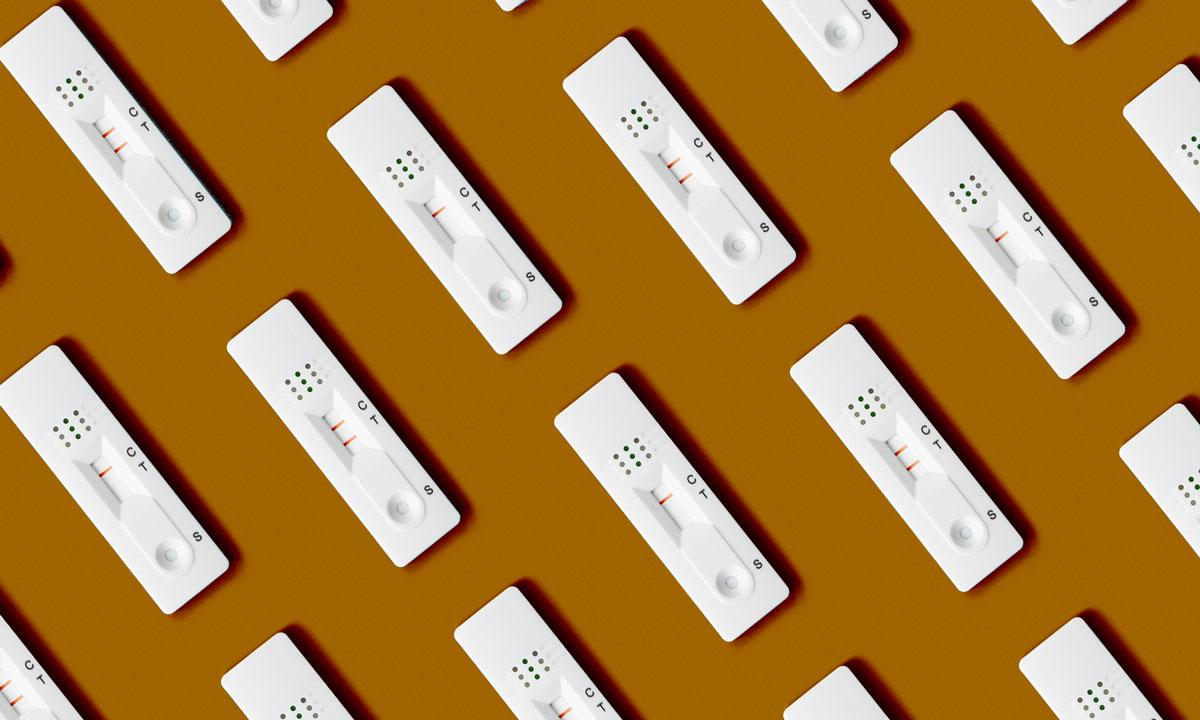 Support The 74's year-end campaign. Make a tax-exempt donation now.
This is our biweekly briefing on the pandemic, vetted by John Bailey. See the full archive.
'The Other Long COVID': What Will the Pandemic Do to Kids' Futures?
"By March 25, every public school building in the country had been closed, taking more than 50 million students out of the classroom."
"What this means is that paradoxically, the age group that was most resistant to the virus itself may be the group that pays the biggest price over the longest term. Call it the 'other long COVID' — and it's something the U.S. is only beginning to grapple with."
"One survey found that on average, children missed 26 days' worth of school through the first half of the 2021-22 school year, while a New York Times survey found that in January 2022, in the midst of the Omicron outbreak, a majority of students were at home for at least three days, while almost one in 10 were out for half the month or more."
" 'Learning loss' may be the term experts agreed on when describing the effect of pandemic school disruptions, but for the most part, students didn't suddenly lose what they had already achieved before the pandemic."
"Rather, they lost the opportunity and the time to build on what they knew. And while that may have been a temporary hindrance for high-achieving students who had the support at home to catch up, it was nothing short of catastrophic for marginalized students of color who before the pandemic might have had the resources of their school, and little else."
"An estimated 1 million students didn't just experience learning loss; they lost school altogether, dropping out or disappearing, an outcome disproportionately seen among Black and Hispanic students. They were also more likely to be among the growing number of students who postponed or canceled college enrollment during the pandemic, which cuts them off from what is still one of the surest paths to the middle class."
The Big Three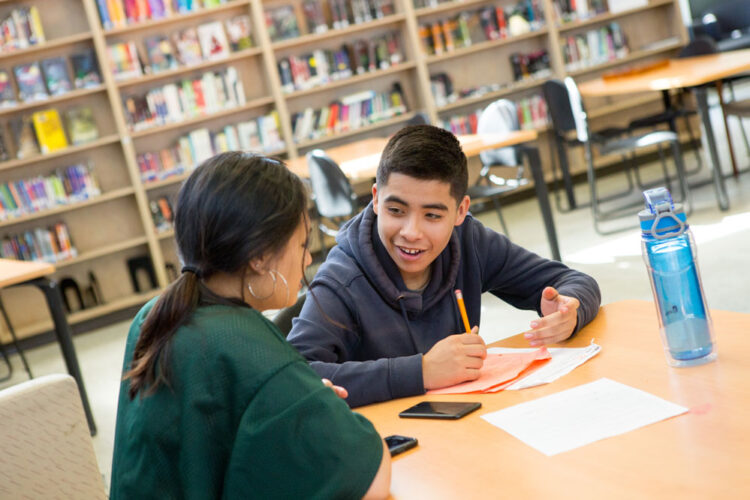 Why Connecting Tutoring to Curriculum Could Make it More Effective
"Experts say that purposefully aligning tutoring to curriculum content … helps kids get the support they need to be successful in class."
"Even so, accomplishing this kind of alignment is complex and time-consuming. And it can fall low on the priority list for districts that are struggling with more basic challenges, like hiring staff or retooling the master schedule to support tutoring."
"Only one in 10 students actually get this [high-impact] tutoring, though, according to recent federal data."
"And much of schools' energy right now is focused on program logistics — even though most district leaders understand that aligning tutoring to classroom instruction should be their ultimate goal," one expert said.
Do Masks Work? A Look at the Research
"But how much do masks reduce transmission? Studies have attempted to answer this:

"Mask wearing corresponded to a 19% decrease in the R(0) in one study. In other words, masks helped reduce transmission.
"In Bangladesh, villages were randomized to be provided free masks. Villages that got the intervention had more than double the mask usage than villages that didn't (13% vs. 42%). This resulted in a 9% reduction in cases in the mask-wearing villages.
"In the U.S., a 10% increase in mask wearing was associated with greater control of transmission.
"In Germany, mask mandates reduced spread by 45%."

"These studies found a huge range (9%-45%) and reflect vastly different settings and cultures. We need more studies."
"If we just look at the mask studies, the [recent] Cochrane review included 12 studies. But the details matter," and the studies have limitations. For example, the review includes studies about influenza, which is less contagious than COVID-19.
The bottom line: "The scientific 'arc' of mask discovery is ongoing. Science is always evolving. Do not let anyone convince you of a one word answer to the question: Do masks work? It depends."
More via The Conversation: Yes, masks reduce the risk of spreading COVID, despite a review saying they don't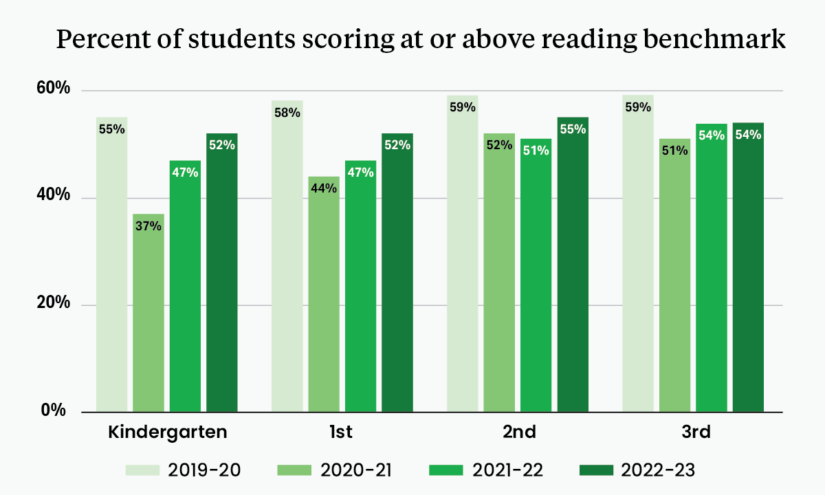 Despite K-2 Reading Gains, Results Flat for 3rd Grade 'COVID Kids'
"The percentage of third graders on track in reading hasn't budged since this time last year, according to a new analysis from Amplify."
"The test's administrators are interpreting the flatline at 54% as good news. Paul Gazzerro, director of data analysis at curriculum provider Amplify, said it's likely that third graders would have fallen even further behind without efforts like tutoring and additional group instruction."
"It looks as if nothing happened, but the reality is I would've suspected that things could've gotten worse," he said. "These are students in many cases that are missing very tangible skills. They may even be grade levels behind.'
COVID-19 Research
Previous COVID-19 May Slash Severe Illness at Reinfection by 89%
CIDRAP on a new meta-analysis
"Our meta-analyses showed that protection from past infection and any symptomatic disease was high for ancestral, Alpha, Beta and Delta variants, but was substantially lower for the Omicron BA.1 variant."
" 'Vaccination is the safest way to acquire immunity, whereas acquiring natural immunity must be weighed against the risks of severe illness and death associated with the initial infection,' senior author Stephen Lim, P.h.D, of the Institute for Health Metrics and Evaluation (IHME) at the University of Washington, said in a Lancet news release."
Lab Leak Most Likely Caused Pandemic, Energy Dept. Says
"New intelligence has prompted the Energy Department to conclude that an accidental laboratory leak in China most likely caused the coronavirus pandemic, though U.S. spy agencies remain divided over the origins of the virus, American officials said on Sunday. Some officials briefed on the intelligence said that it was relatively weak and that the Energy Department's conclusion was made with 'low confidence.' … While the department shared the information with other agencies, none of them changed their conclusions, officials said."
" 'The intelligence community and the rest of the government is still looking at this,' National Security Council spokesperson John Kirby said. 'There's not been a definitive conclusion, so it's difficult for me to say — nor should I feel like I should have to defend press reporting about a possible preliminary indication here. What the president wants is facts.' "
Katelyn Jetelina: "Underlying all of this is that there is the possibility of a lab leak, and a possibility of a natural spillover, and a possibility of intentional lab leaks. We need to address all of these to ensure a safer future. I'm afraid we're losing sight of this."
City & State News
Tennessee: 2022 Tennessee Educator Survey
8 out of 10 teachers believed that the tutoring their students had received is associated with improved academic performance in their classroom.
Over 20% of teachers reported that they do not have access to training or resources to help students with mental health issues or trauma.
53% said adapting to quarantines was a challenge.
Arizona: New school spending dashboard
California: State Supreme Court deals another defeat to San Diego Unified's student COVID-19 vaccine mandate.
Michigan: Federal COVID relief aid to schools will dry up soon. Are districts ready?
Viewpoints and Analyses
Summer School Can Help with Pandemic Learning Loss
"Last year, when it became clear that a nationwide expansion of summer school would not be happening, I led a group of philanthropists in creating Summer Boost in New York City."
"More than 16,000 students from 224 schools participated. At the end of the summer, we tested students to assess their progress, and the results were encouraging."
"The percentage of students who met grade-level standards in math nearly doubled — and in English, it more than doubled. The share of students scoring below the most basic levels of proficiency fell by nearly half. By the end of the summer session, many students had caught up and were back on track for success. But in much of the country, students didn't spend any of their summer vacations in classrooms."
"Because of the strong results… we have decided to run the program again this summer — and expand it to charter schools in seven other cities: Baltimore; Birmingham, Alabama; Indianapolis; Memphis and Nashville, Tennessee; San Antonio; and Washington."
Top Priorities for 39 Governors in 2023
"The COVID pandemic — the topic that has dominated education conversations for the past three years — is largely missing from the State of the State addresses that governors are delivering to their legislatures this winter."
An analysis of 39 State of the State speeches "found that despite the academic gaps exposed in last year's National Assessment for Educational Progress scores, there was surprisingly little talk of learning loss and efforts to catch students up. There was also little explicit 'culture war' rhetoric around teaching racial history or banning books — and more lofty talk about the value of education."
Some of the most common education topics were teacher pay, school choice, curriculum and instruction, higher education, workforce development, early education and mental health.
… And on a Reflective Note
Trey Louis Sings "Stone" by Whiskey Myers: "Trey from the Fe" suffered a school shooting in May 2018, during which he lost eight of his friends and two of his teachers.
Grin and Bear It: Colorado wildlife camera captures hundreds of adorable "bear selfies."
For even more COVID policy and education news, subscribe to John Bailey's daily briefing via Substack.
Disclosure: John Bailey is an adviser to the Walton Family Foundation, which provides financial support to The 74.
Support The 74's year-end campaign. Make a tax-exempt donation now.