Big Picture: The Opioid Crisis Hidden on College Campuses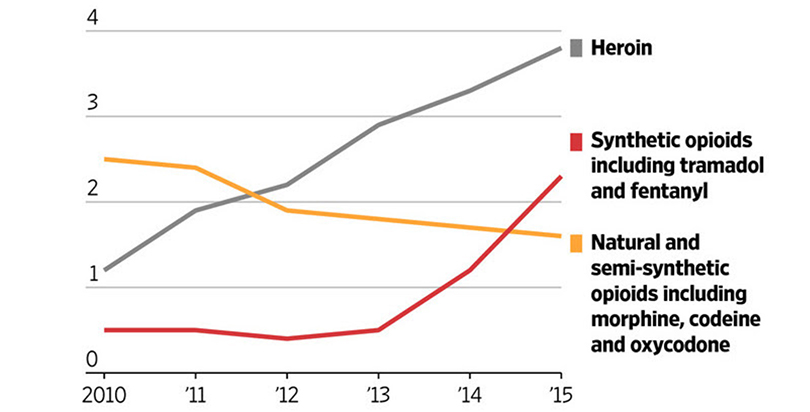 Melissa Korn and Jon Kamp have a new and
devastating feature in The Wall Street Journal
about the rise in opioid deaths among teens and young adults, and the mystery surrounding just how widely the drugs are being used on college campuses.
Among their findings:
Some 33,000 people in the U.S. died of opioid overdoses in 2015, according to the Centers for Disease Control and Prevention.
College students are as likely as others to abuse the narcotics, according to a survey of 1,200 college-age adults commissioned that same year by the Hazelden Betty Ford Institute for Recovery Advocacy and the Christie Foundation.
Federal law doesn't require colleges to report drug deaths unless they are deemed criminal.
Drug company Adapt Pharma Ltd. announced last month that it would offer 40,000 free doses of its branded version, called Narcan, to colleges nationwide. So far roughly 60 schools have reached out, according to company officials.
The unshakable visual from the story: A CDC chart that captures the rapid and unrelenting rise of deaths among 15-to-24-year-olds tied to heroin and synthetic opioids: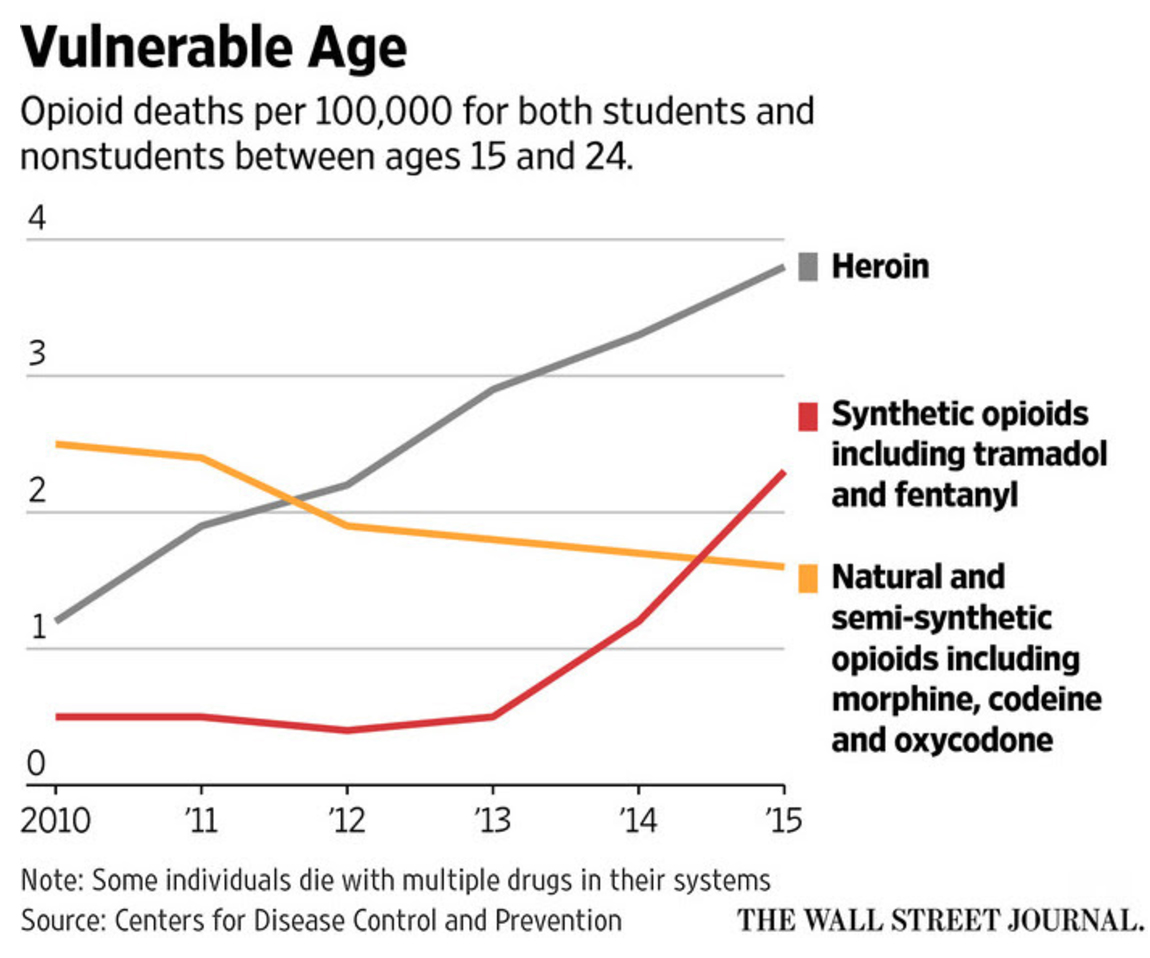 We've previously reported on the opioid crisis in high schools; Mark Keierleber covered the rising presence of Naloxone in schools and how school nurses are
racing to fight back against heroin overdoses
. Earlier last year, we also discovered that the biggest education story in New Hampshire ahead of the state's presidential primary was actually a drug story:
Must-Watch: In New Hampshire, racing to save teens from heroin:
Get stories like these delivered straight to your inbox. Sign up for The 74 Newsletter