The Next Vergara? New California Lawsuit Claims Teacher Evaluations Without Student Data Are Illegal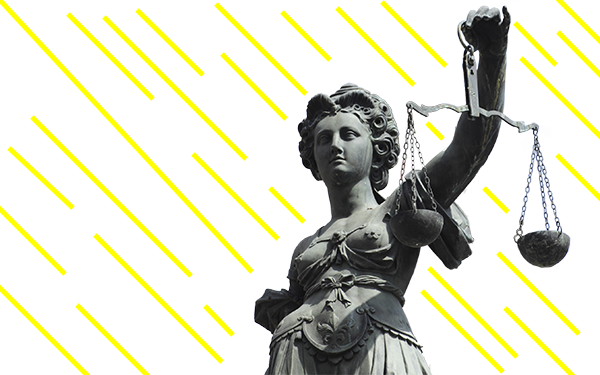 The group behind the landmark Vergara case to overturn California's teacher tenure law is funding a new lawsuit targeting 13 school districts in the state for not factoring student test score data into teacher evaluations, as required by state law.
The
complaint
, filed late last week in Contra Costa County Superior Court, seeks enforcement of the 1971 Stull Act, a California law that outlines four types of criteria, including students' progress on state standardized tests, for use by districts to evaluate teachers.
The six plaintiffs include two teachers and four parents of current and former students. They're backed by the non-profit group Students Matter, which was founded by Silicon Valley entrepreneur David Welch.
The 13 districts named as defendants are the largest in California that have signed contracts with teachers unions that expressly prohibit use of student achievement data to evaluate teachers, according to the lawsuit.
Without enforcement of the Stull Act, many of the 250,000 total students in those districts will "continue to suffer negative consequences every year" with ineffective teachers allowed to remain in the classroom, the suit claims.
Marcellus McRae, an attorney for the plaintiffs, said the legal obligation of the districts shouldn't be up for debate.
"If you don't have evaluations of how teachers are actually impacting students, then you don't have a way to ensure that the mission of schools, which is to educate students, is being accomplished," he said.
A spokeswoman for the California Teachers Association, the state union that represents teachers in thousands of local districts, including the districts singled out as defendants, said the union developed evaluation guidelines in 2010 intended to help local chapters bargain "more supportive and equitable evaluation systems."
Student test scores are among various teacher-performance measures suggested by the CTA, along with teacher lesson plans, observations, portfolios, community-based activities and professional recognitions, spokeswoman Claudia Briggs said. Ultimately, the decision to use test scores is a decision made at the local level by unions and district officials, she said.
"The lawsuit sadly isn't surprising," she said. "As we've seen (with the Vergara case) the goal of this group is to file lawsuits and waste taxpayer money rather than doing the real work of coming together with parents, educators and communities, understanding the issues and then doing what's best for students and improving public education."
Students Matter said in a
statement
the new lawsuit is a "natural next step" following last year's Vergara v. California case, in which nine plaintiffs backed by the organization challenged California's teacher dismissal and tenure policies. A judge found that five provisions of the state's Education Code were unconstitutional, including policies that allowed teachers to receive tenure in two years and dismissed teachers during layoffs based only on seniority status and not on classroom performance.
The California teachers unions are now appealing the case.
Josh Pechthalt, president of the California Federation of Teachers, one of the unions that have filed an appeal in the Vergara case, called the new lawsuit "a wrong-headed approach" to improving education.
The Stull Act does not prescribe exactly how districts should evaluate teachers, he said, leading the districts to negotiate teacher evaluations "in a way that clearly makes sense" for them.
"We believe that teachers should be valuated in a vigorous, rigorous way and we think that there are ways that we can do that but that are not tied to tests," Pechthalt said.
The defendant districts are: Antioch Unified School District, Chaffey Joint Union High School District, Chino Valley Unified School District, El Monte City School District, Fairfield-Suisun Unified School District, Fremont Union High School District, Inglewood Unified School District, Ontario-Montclair School District, Pittsburg Unified School District, Saddleback Valley Unified School District, San Ramon Valley Unified School District, Upland Unified School District and Victor Elementary School District.
Support The 74's year-end campaign. Make a tax-exempt donation now.