The National PTA: A Surprising Force on School Lunches, NCLB and…Gun Control?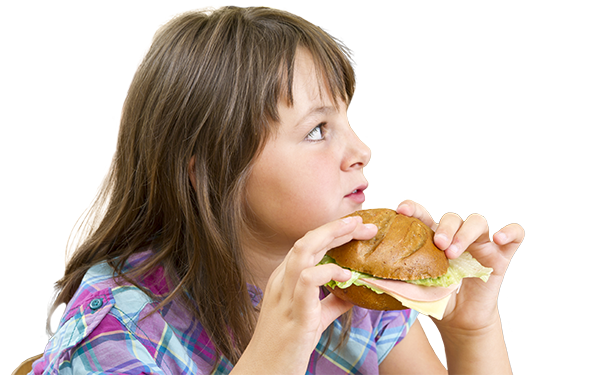 The PTA, that decades-old parent advocacy organization long associated with bake sales and holiday parties, is making its presence known more broadly in Washington and in state capitols around the country.
"The PTA is more than how to fundraise to get computer labs or books or playgrounds installed," said the group's recently inaugurated president Laura Bay. "It's also about how to make children and families' lives better."
The issues the organization lobbies for on the federal level cover both what might be expected — things like school lunches or broadening access to preschool — to ones that are more surprising, like juvenile justice and parental access to schools on defense bases.
Perhaps the most surprising of all, though, is the organization's lobbying efforts in Congress and at the Justice Department on gun control.
"We're about school safety," Bay said. That includes everything from natural disaster preparedness to anti-bullying campaigns to preventing gun violence in schools.
(
Lobbying records
indicate most of that work on gun control occurred in the first half of 2013, when Congress was considering a background check bill in the wake of the Sandy Hook Elementary School shooting which left 20 first-graders and six adult staff members dead. The bill failed in the face of intense opposition from the gun rights lobby.)
Other parent advocacy groups, like PTOs (parent teacher organizations) or home and school associations serve similar functions to PTAs at the school level but don't organize at the state or federal level.
Lately, though, the group has been focused on the
No Child Left Behind rewrite
— first getting it out of what Bay called a "holding pattern" and then ensuring that "robust family engagement provisions" are included. The group successfully pushed for inclusion of an amendment that reauthorized parent engagement programs and allowed schools to use Title I funds, money used to support the education of low-income children, to pay for them.
The PTA spends about $200,000 to $300,000 annually lobbying at the federal level, the bulk of it in the first quarter, when the group holds its annual Capitol Hill lobbying day. (Although that may seem like a big number, it's no match for the teachers unions, the K-12 lobbying heavyweights. The National Education Association spent $600,00 in the fourth quarter of 2014 alone, while the American Federation of Teachers spent $332,527 in the first three months of this year.)
Bay, 56, who lives in Washington state, first became involved with the PTA more than two decades ago when her eldest child, who is now 29, entered kindergarten. Her work with the organization, which she said was, like many parents', spurred by a desire to see what was happening at her child's school and help in the classroom, eventually resulted in her own career in education.
When her children were in middle school, "well into 12 years of just volunteering," Bay went back to college and got her own teaching certificate. She taught fourth and fifth grade and is now the coordinator for assessment and instruction in the Bremerton School District.
Her work as a parent volunteer informed her time as a teacher, and vice versa: "It kind of is a reciprocal experience," she said. She has held positions in the Washington state PTA and national PTA leadership.
Bay will be president, an unpaid volunteer position, until 2017. She hopes to spend her term in office focused on the PTA's safe and healthy schools platform, which covers things like school meals, exercise and recess, and access to safe afterschool programs.
She's also helping push the
"Be a Learning Hero"
program, which gives parents advice as they navigate the new world of the Common Core State Standards.
The group has since the 1980s backed voluntary, nationally developed, higher standards, and offers plenty of background information on its website for Common Core advocates. Lately, though, the group has focused its efforts on being a reference for parents: "We are becoming a warehouse, a resource for parents so they can understand what Common Core means, what the new assessments mean," Bay said.
Although the National PTA is making its mark, Bay says none of that would be possible without the parents back in local schools toiling on those bake sales and holiday parties to improve schools.
"While we, or I, or the board can go to the Hill in Washington, D.C., what is the most important thing is what each of those units do at the community level to make their schools safer…It's what happening at that grassroots level that makes national work possible."
Support The 74's year-end campaign. Make a tax-exempt donation now.