The Lost Kids: New Report Exposes Startling Lack of Education Standards at Juvenile Justice Facilities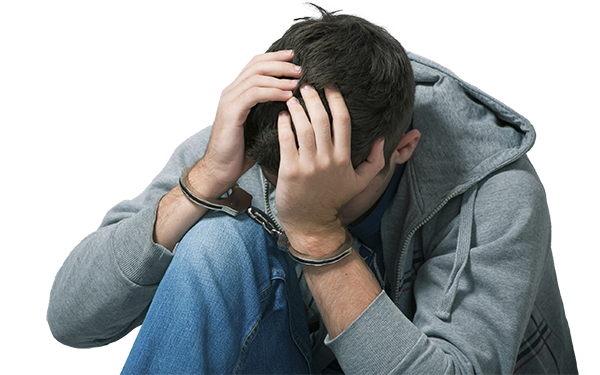 In most states in this country, young people convicted of a crime not only give up their freedom when they are sent to a juvenile justice center but their right to an education, says a report released Thursday.
While states spend between $100,000 and $300,000 a year for every single young person held in a secure facility, only 13 states provide those locked up with the same educational services as students on the outside, according to the findings of The Council of State Governments Justice Center.
Incarcerated youth receive community-equivalent vocational services in only nine states. In 80 percent of states, no single state agency takes responsibility for educating kids who are part of the juvenile justice system — creating a lack of leadership and accountability in making sure these youth, already deeply disadvantaged, are not losing months or years of schooling.
"As hard as these youth are to serve, if there is any hope of getting their lives on track, they're going to need a better education," Justice Center Director Michael Thompson said.
The center's report provides the first 50-state analysis of educational offerings at juvenile correctional facilities. On any given day in the U.S., there are some 60,000 juveniles locked up in a youth correctional facility.
Thompson notes that these places have been left out of the education accountability push.
"The hallmarks of the education reform movement recently have really focused on measuring how students perform and holding teachers and school administrators accountable for these results," he said. "But when it comes to incarcerated kids, that level of accountability and measurement hasn't actually emerged in most states."
The report is one in a series from the Justice Center highlighting school disciplinary issues, which disproportionately affect students who are black, Hispanic or disabled. Most of the young people serving time in juvenile detention tend to be several grade levels behind in school already and most have been either suspended multiple times or expelled from school, the report says. Being suspended triples the likelihood a student will have contact with the juvenile justice system, Thompson said.
In December 2014, the U.S. Departments of Education and Justice
released recommendations
on how to ensure incarcerated youth have access to a high-quality education. They include offering educational services to improve short- and long-term outcomes, rather than treating education as a supplemental service or a reward for good behavior.
The Justice Center report recommends juvenile detention facilities be held to the same academic standards as other schools. Because the length a young person stays in a juvenile facility can vary — making accountability measures more difficult — the report recommends policymakers design a system aligned with that of traditional public schools, including the Common Core in some states.
Susan Burke, director of the Utah Division of Juvenile Justice, said the true goal is not to replicate the same school environment that has already failed most of these young people, but to offer a better one.
"We have a responsibility to provide high-quality education, and in my mind these youth deserve even better education than what they're currently receiving in public schools because they're coming to us with so many educational deficits," she said. "If we don't do more to address those deficits as well as get them back on track at grade level, when they do leave our facilities they're going to continue to be behind."
Once these students are released from correctional facilities and returned to the community, they are automatically enrolled in an alternative education program in more than one-third of states, according to the report. Suffering from lower graduation rates than traditional public schools, these alternatives often do not meet state curricular and performance standards.
While the number of incarcerated juvenile offenders has dropped dramatically in the last decade, the facilities they're attending have also seen major changes. Locked-up young people used to go to state-run facilities, but now about two-thirds are placed in facilities operated by local agencies or for-profit and non-profit organizations. With this shift came a patchwork of state, local, non-profit, and private entities charged with managing educational and vocational services.
About 36,000 juveniles are housed in a range of centers — from secure facilities to residential treatment centers or group homes — as part of a court disposition. About 18,000 are held at locally run detention facilities, usually because they're awaiting a court disposition, and nearly 6,000 youth are incarcerated in adult prisons and jails.
The differences in educational quality between these facilities is unknown, Burke said.
"As a system, we can certainly do a better job of holding our providers accountable for educational services and requiring not only having them report on advancement in treatment and progress in treatment but how are these children doing in terms of their educational progress," Burke said.
Get stories like these delivered straight to your inbox. Sign up for The 74 Newsletter