The Londonderry Lancers: Inside the School Holding the 2015 NH Education Summit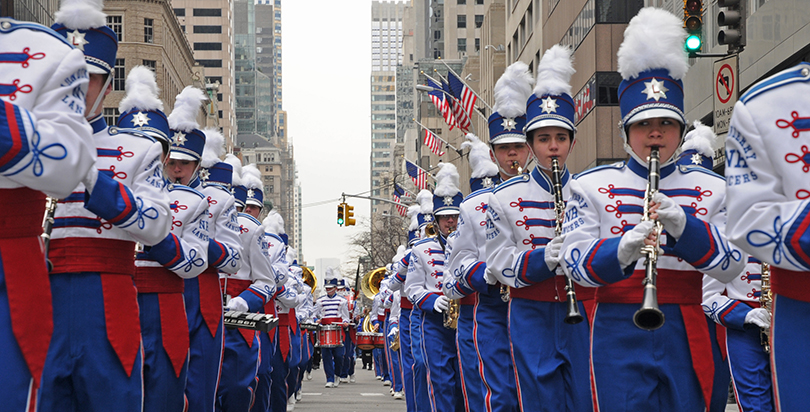 This is one in a series of articles profiling New Hampshire's education system ahead of the August 19 NH Education Summit, hosted by The Seventy Four and sponsored by the American Federation for Children. Read the complete series here, and be sure to visit The74Million.org on Aug. 19 for live Summit coverage, featuring conversations with Jeb Bush, Chris Christie, Carly Fiorina, Bobby Jindal, John Kasich and Scott Walker. More info: EdSummits2015.org
There are 190 high schools in New Hampshire but only one could be chosen to host the 2015 Education Summit. Here are some highlights about Londonderry High School, The Seventy Four's home away from home for #EDsummit15.
By the numbers:

Londonderry High School, nestled between Manchester and Boston, sits on a 135-acre campus in the center of town. The school has roughly 1,660 students and 125 teachers. About 34 percent of Londonderry high schoolers participate in AP classes,

according to U.S. News & World Report,

and 72 percent of them pass those college-level exams. This coming school year, Londonderry 11th-graders will take the SAT or the ACT to meet federal testing requirements. The school

received a waiver

from having to take the Common Core assessment. Posting on GreatSchools.org, this Londonderry grad summed up his experience: "I graduated in 2012 and could not be happier with how this school prepared me. Many great extra-curricular activities! My newspaper experience helped me get a full time job right after high school that helps me pay for my Bachelor's degree, and I was able to do an internship my senior year with help from guidance. The teachers are caring, there are excellent facilities, and the band is one of the best in the nation…"

Speaking of the band:

The Londonderry Lancer Marching Band is the 2nd largest in New England with 280 members. The band and color guard have a storied history, having performed in the pre-game festivities at the

2008 Summer Olympics in China

when they marched on the

Great Wall of China

. They also high-stepped up Pennsylvania Avenue in two presidential inauguration parades (2009 and 2013) and made four appearances at the Rose Bowl Parade in Pasadena, California. Slightly closer to home, they are regulars at New York City's St. Patrick's Day Parade. The glory of the Lancer Marching Band is part of a larger student body that embraces every opportunity, Principal Jason Parent told The Seventy Four, "What impresses me most about our students is that they are true consumers of their education. They not only thrive in an academic environment that challenges them at the highest level, but they are active participants in music, athletics, and extracurricular programs which provide additional opportunities to excel." If you want to check out the fun on the first day of Band Camp, Aug. 10, go to the

Londonderry High School Facebook

page.

Londonderry tops lists in education rankings:

The

Londonderry

School District is ranked in the top 9 percent of the Best School Districts in the country, and is 7th in the state of New Hampshire for student outcomes, according to the ranking organization k12.niche.org. Niche gives Londonderry High School an A for teachers, extracurricular activities, sports and resources and facilities. The Londonderry High School

math team

placed first in the New Hampshire State Mathematics Competition in 2006-07, 2007-08 and 2010-11.

Students are staying in school and graduating in droves: Londonderry High School boasts a dropout rate of less than ½ a percentage point, while the average rate in New Hampshire 1.26 percent. And they are graduating

. Londonderry High School has a 95 percent graduation rate, compared to 88 percent statewide, and its students have a 91 percent college acceptance rate.

The Londonderry High School mascot is a Lancer (think medieval jousting) and they're used to being dubbed champions.
The baseball team won its 5th state championship in 2014, while the tennis team earned that title in 2010 and 2012. The girls basketball team won the state title this year, despite having lost its
legendary coach
whose Londonderry and Nashua teams were state champs a combined 12 times.
A world record AND coolest H.S. tradition in the country:

Londonderry High School got a national shout-out from

Seventeen magazine

in 2014 for donating so much hair to Pantene Beautiful Lengths, which makes wigs for women and girls fighting cancer, that its annual drive captured a Guinness World Record. Officially awesome.

Good deeds abound:

Londonderry High School began its Pay It Forward campaign about five years ago when a group of students and advisor Katie Sullivan were brainstorming ways "to give back to the community that has supported LHS over the years," according to

the Londonderry News.

The recipients of the more than $500 the group raised at its annual car wash last fall were Gracie's Gang at the Autism Awareness Walk, the Down Syndrome Buddy Walk and ALS in honor of Gene Connolly, the beloved principal of neighboring Concord High School who was diagnosed with the devastating disease a year ago and has

inspired the community

by continuing to lead the high school.

"Giving Wings to Children's Dreams:"

Is the name of school administrator

Paul D. Houston's book

about transforming schools. It's also the motto of the Londonderry schools. Superintendent Nathan Greenberg, describes it this way, a "learning environment that integrates high expectations with a climate that models fairness and respect and is supported, implemented, and embraced by our students … Perseverance and student ownership of learning enable our students to be true examples of our motto."
Support The 74's year-end campaign. Make a tax-exempt donation now.