The Kindest Cut: Texas 5-Year-Old Was Bullied Because of Her Short Hair. So Her Kindergarten Teacher Got a Pixie Cut to Match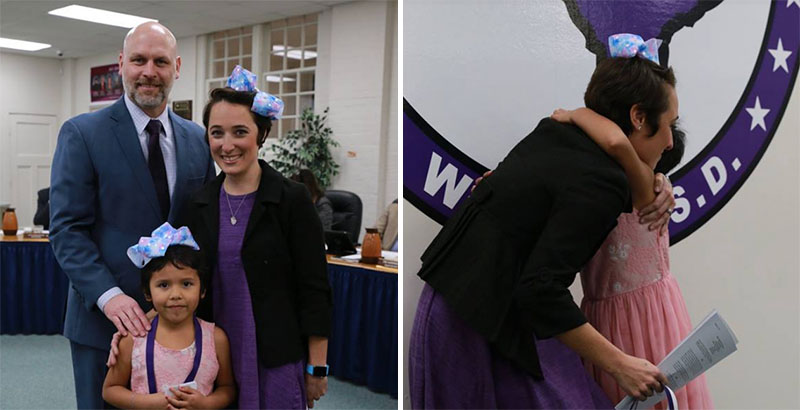 This article is one in a series at The 74 that profiles the heroes, victories, success stories, and random acts of kindness found at schools all across America. Read more of our recent inspiring profiles at The74Million.org/series/inspiring.
Teachers know that to get their students' attention, a demonstration is sometimes required.
So when kindergarten teacher Shannon Grimm, of Meador Elementary School in Willis, Texas, noticed that one of her students, Prisilla Perez, seemed quieter and refused to take off her hat during class, Grimm decided she needed to do something about it.
Grimm explained to KTRK that the 5-year-old's friends had teased her — she didn't want to come to class because they "called her a boy" because of her short hair, "and those words cut deep."
So Grimm set out to challenge that behavior.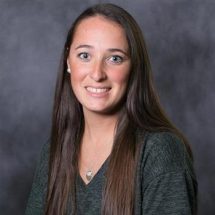 According to The Today Show, she told her class, "Boys [can] have long hair like girls, and girls [can] have short hair like boys." To illustrate the point, Grimm showed her class pictures of female celebrities with pixie cuts. According to a Now This video interview with Grimm posted on Twitter, the list included Emilia Clarke, Katy Perry, and Kate Hudson.
When that didn't work, Grimm took matters, and a pair of scissors, into her own hands — and cut off her waist-length hair to match Prisilla's.
After winter break, Grimm debuted her new hairstyle to the class in solidarity with Prisilla.
To top it off and tie it all together, Grimm bought matching bows to wear with the little girl. According to The Today Show, Grimm keeps the bucket of bows in the classroom.
In her Facebook Live post, Grimm explained her drastic haircut: "My students mean more to me than my hair."
Like Prisilla, Grimm was told she looked like a boy — by her own 5-year-old son. Also like Prisilla, Grimm misses her longer hair and admits feeling a little self-conscious going to grocery stores and other public places. But, she says, "You have to teach them, and show them, that you are there for them."
Grimm also had another surprise for Prisilla. She nominated her as Willis Independent School District's Student of the Month, and on Feb. 11, Prisilla was awarded with a medal for being her hero.
Then, in a surprise turn of events, Prisilla presented Grimm with a medal for her heroism. According to The Today Show, she told her teacher: "When I get big like you, I will have friends who will be mean to me, but I will be nice to them just like you."
And that's the long and the short of it.
Support The 74's year-end campaign. Make a tax-exempt donation now.