The Homeless Teen Who Biked 6 Hours to School — and the Georgia Town That United Around Him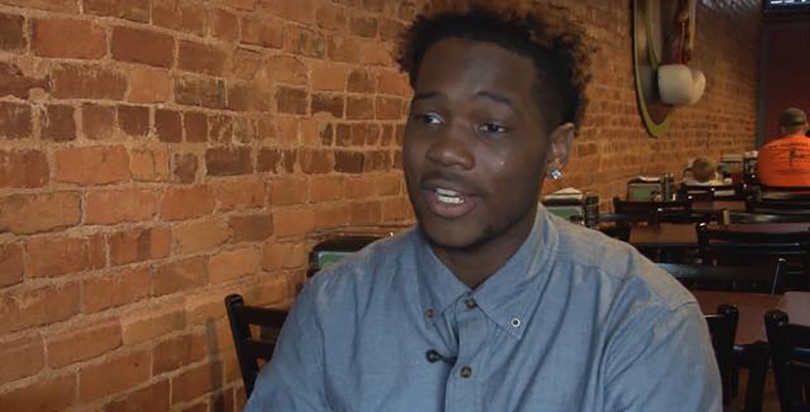 This article is one in a series at The 74 which profiles the heroes, victories, success stories and random acts of kindness to be found at schools all across America. Read more of our recent inspiring profiles at The74million.org/series/inspiring.
When officers Maria Gebelein and Dicky Carreker responded to a call about a tent pitched near one of the Gordon State College parking lots, they didn't know they were about to change one teen's life for the better.
At the improvised campsite, they met Fred Barley, 19, who had just finished a six-hour journey on a child-sized bike from Conyers, Georgia to return for his second semester at the school. The dorms don't open until August, but Barley felt that Barnesville, where the college is located, was the safest place to stay.
---
---
"After meeting Fred, I could tell he was a good kid," Carreker told
The Herald-Gazette
. "He was a young kid who had been dealt a bad hand and was trying to make the best out of it. All he wanted was a job."
The officers told Barley he couldn't keep camp near the lot, but they took him to a local motel — and paid for a two-night stay.
"We could tell he was serious about his education," Geblein told
The Herald-Gazette
. "We helped him because we felt it was the right thing to do."
Word spread like wildfire around Barnesville about Barley, who was spending his days applying for open positions. And a job quickly came at DB's Pizzeria, where owner Debbie Adamson empathized with the teen's plight.
"I created a position for him before he walked in my door. I didn't know his name. I didn't know the color of his skin. I didn't care," Adamson told Atlanta's
WSB-TV
. "I've been there, so I guess I had a soft spot for anyone who is that determined to succeed in life."
Adamson's generosity was followed by donations from the community in the form of a new mountain bike, clothing, food, and gift cards. Barnesville resident Casey Blaney paid for an extended motel stay until Barley could move into the dorms, which the college permitted him to do early.
Blaney also started a
GoFundMe page for Barley
. The crowdfunding effort surpassed the $150,000 goal and raised $184,266 by 5,730 people in just 6 days.
---
---
Barley is majoring in biology and hopes to attend medical school one day.
Get stories like these delivered straight to your inbox. Sign up for The 74 Newsletter