This Week's ESSA News: Pointed Feedback on Federal Feedback, as Iowa, Idaho, Georgia, W. Virginia Post Plans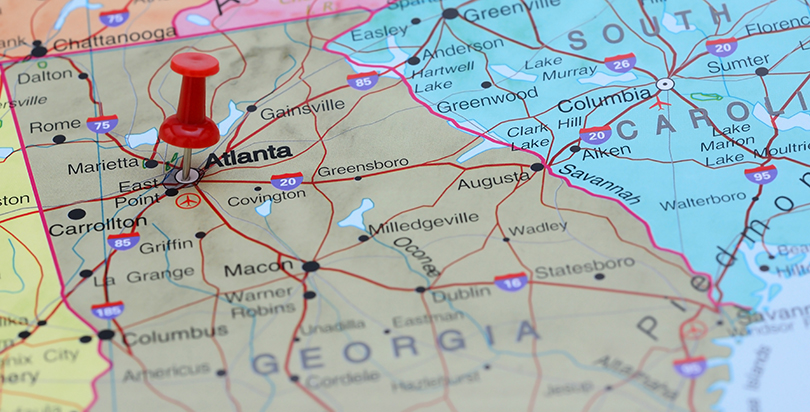 When the U.S. Department of Education provided its first round of feedback to Delaware, Nevada, and New Mexico, many were surprised by the level of detail it provided — or that it provided any detail at all. But a week later, it looks like the department's comments may have created more confusion for those states and others still preparing their plans.
Speaking of feedback, the Department of Education isn't the only one providing feedback to states. See who else has been responding, which states have released draft plans, a new exciting project that came out this week, and a heads-up about another one that's coming down the pike. Here are six new developments in ESSA world:
1. The Council of Chief State School Officers responds to Department of Education feedback
The CCSSO
responded to
the U.S. Department of Education's feedback on ESSA plans submitted by Delaware, Nevada, and New Mexico. CCSSO Executive Director Chris Minnich said that the department's feedback "raises some concerns for state education leaders." He noted, "States have built systems to improve educational opportunities for kids and the Department's feedback is too prescriptive in certain areas, and goes beyond the intent of the law."
CCSSO also added that state chiefs are concerned about the pushback on goals, excluding science tests as an option for academic factors, and telling states that they can't measure Advanced Placement credit when it comes to accountability.
As Education Week's Alyson Klein
writes
, states aren't the only ones who are confused by the feedback. With states like Delaware getting dinged for using Advanced Placement courses in their accountability systems while Nevada is not, Dale Chu of America Succeeds noted, "In terms of the difference … why does one state get a slap on the hand and the other doesn't? Your guess is as good as mine."
2. Georgia's draft plan looks beyond test scores
The
official line
from the Georgia Department of Education is, "Georgia's draft ESSA plan supports a common framework of improvement that places the whole child at the center, focusing and organizing the work of the Department and engaging new partners in the school improvement process. It moves Georgia's accountability system beyond a focus on test scores alone, allowing a more holistic view of district and school performance." And Maureen Downey at the
Atlanta Journal-Constitution
boils it down even more for her readers. She notes, "It appears the state is attempting to give districts more on-the-ground freedom and attach more weight to student performance beyond math and reading."
3. Idaho's draft plan revises indicators for school quality and student success, creates clearer definition for ineffective teachers
The Idaho Department of Public Education
released
a new draft of the state's ESSA plan that, according to Idaho Ed News, revises school quality and student success indicators; recognizes the top 10 percent of high-performing schools; defines what constitutes an ineffective teacher; completes the process for identifying low-performing schools; and changes data reporting requirements.
But this new draft — the state's sixth — caused the Idaho Education Association and Idaho School Boards Association to
send
a letter to Gov. Butch Otter and State Board of Education members expressing their frustration in continuing to be "excluded from drafting Idaho's state ESSA plan." And it worked — the State Board of Education is
meeting
with the groups this week.
4. The second draft of Iowa's plan includes new measure of post-secondary readiness
The Iowa Department of Education
released
the second of three drafts of its ESSA plan for public review. While this draft is organized differently to reflect a new Department of Education template, other changes include "a new post-secondary readiness measure and long-term goals based on Iowa's current statewide assessments, as required by the U.S. Department of Education."
5. West Virginia's plan ditches A–F grading system, considers new accountability system
After Gov. Jim Justice stated in his February State of the State address that the state's A–F school grading system "must go," the state's Board of Education released a new plan that
considers
a new accountability system with no summative rating. The plan includes various indicators, but under the proposal, schools would only be given ratings for individual measures.
6. Public comments: California, Missouri, New Hampshire, South Dakota seeking reactions
7. Interactive map: How is your state doing?
In case you missed it, last week, The 74 and the Collaborative unveiled a
new interactive map
where you can follow where states are in the ESSA process and gather the most recent news about their progress. Explore the map right here.
---
---
Get stories like these delivered straight to your inbox. Sign up for The 74 Newsletter