Texas Vouchers Hit Dead End in Austin, as Another School Choice Bill Fails to Earn a Vote in State House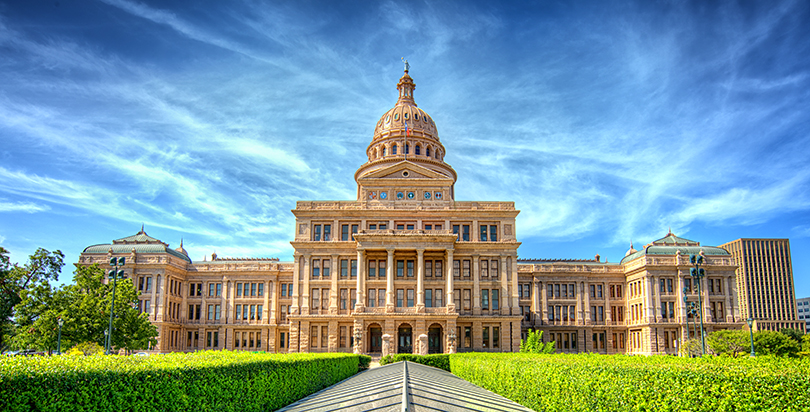 Updated April 11
A contentious Texas school voucher bill narrowly passed by the state Senate in March now appears to have hit a wall in the House, in part because rural representatives don't believe it would help families in less-populated counties.
House lawmakers
voted 103–44 Thursday
to ban state funds from going to private and religious schools via tax credit scholarships or education savings accounts, which
a March Senate bill
would have allowed.
The vote took place during marathon budget negotiations in response to an anti-voucher budget amendment lawmakers attached to an unrelated spending proposal.
Sen. Larry Taylor introduced the Senate measure in January with strong support from the state's Republican leaders — including Lt. Gov. Dan Patrick and Gov. Greg Abbott, who promised to sign it.
Taylor said it was "unfortunate that House members were not able to hear the details" of his bill before voting to block spending for it or any measure like it.
The House Education Committee chairman, Rep. Dan Huberty, a Houston Republican, has been forthright about his opposition.
"Vouchers are a solution in search of a problem," he
told
a conference of public school advocates in February. He and other critics in the legislature argue that if private schools receive public money, they should be held to the same accountability standards as public schools.
While successful, the bill's earlier passage through the Senate highlighted its potential vulnerabilities among rural lawmakers, some of whom complained that their constituents would be paying tax dollars to fund a program their children couldn't access because their communities lacked options.
Revisions that limited the bill to the state's 17 largest counties weren't enough to sway some senators.
"The only winners here are unaccountable private schools and those who want to weaken the public school system for ideological reasons," El Paso Democrat José Rodriguez, one of the 13 senators who voted against the bill, told The 74. "Everyone else, to one degree or another, gets a bad deal."
The Senate bill now sits in the House, where it is likely to languish, given the strong opposition to vouchers in the budget amendment vote.
In addition to supply-and-demand issues, there's an emotional resistance in rural Texas towns because the community often revolves around the local public school district, Mark Jones, a political science fellow at Rice University's Baker Institute, said in an interview.
"Without the independent school districts, many of these communities would not exist, so anything that's [seen as] adversely affecting [them] is seen as being bad for the community, and very few representatives want to be seen as supporting legislation that hurts their community," he said.
---
---
Get stories like these delivered straight to your inbox. Sign up for The 74 Newsletter