Texas Teacher Grapples With Family's COVID-19 Illness and Continuing Students' Education; 'Just Trying to Do the Most We Can'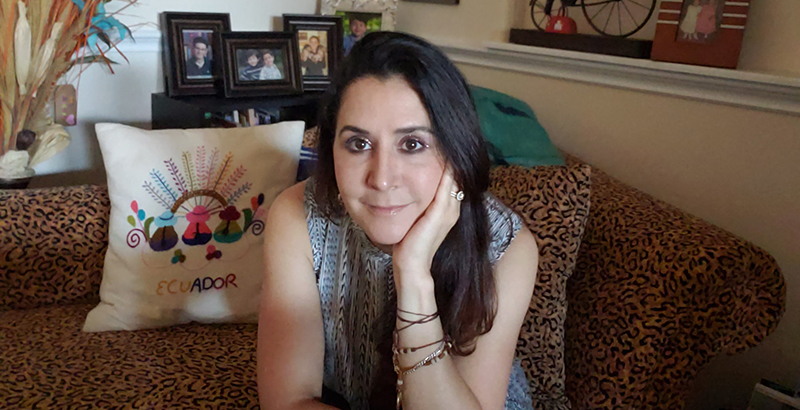 This is one of eight profiles in Displaced: The Faces of American Education, a package from The 74 following the stories of the diverse characters who are a part of the American education system, and how the COVID-19 crisis has upended their lives in a few short weeks. Meet the others, from around the country, here.
Before COVID-19 closed schools, kindergarten teacher Valeria Cox kept a grueling schedule. With five children of her own, an hour commute each way, and a houseful of pets and laundry, she was up every morning at 4:45 a.m. and often went to bed after midnight.
"I got three, four, maybe five hours of sleep at most," Cox said, adding that the lack of sleep didn't slow her down.
Now, amid the pandemic, she is keeping her buoyant outlook, though life is moving just as fast, and she has had some frightening moments along the way.
Like many of the teachers at Mark Twain Dual Language Academy in San Antonio Independent School District, she was born and educated abroad. Cox, whose first degree is in psychology, came to the U.S. from Guayaquil, Ecuador, in 2009, and earned a teaching degree in 2013. The school administration encourages the teachers to bring their home culture into the classroom. For Cox, that means Ecuadorian energy, environmental stewardship and expression. She was regularly on the floor or the playground equipment with her students, looking at bugs and admiring trees. She adds "-ita" and "-ito" to their names, a Spanish diminutive to convey affection. Her classroom was always full of hugs and excited conversation. The students, she explained, amplified the vitality of the classroom.
"I'm that kind of teacher," Cox said, "You come home richer in emotions and knowledge than the day before."
But now it's difficult to simulate that energy over the daily 4 p.m. Zoom video call.
Like all teachers, Cox misses her students. Kindergarten, she says, is almost impossible to recreate virtually, because that year is about igniting a love of learning. She can hear the strain, almost a world-weariness, in her students' voices. Sometimes, she said, it makes her cry.
"I realize how [the pandemic] has made them mature in many ways," she said.
The magnitude of the crisis has been inescapable, even for young people. For Cox, the global nature of the outbreak has actually brought it closer to home.
Cox's hometown of Guayaquil is a hot spot for the coronavirus in South America. With hospitals and burial systems unable to keep up, bodies were piled in the streets as the death rate surpassed that of New York City in early April.
Cox's parents, brothers and sisters-in-law and the caretakers who live with her parents all contracted the coronavirus. "My mom almost died," she said.
That has put social distancing and stay-at-home orders in perspective, Cox said, even with all that has been lost.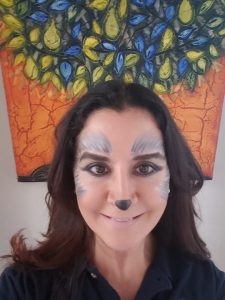 She has tried to give her students' families the grace and flexibility they need. Zoom calls are not required. Assignments can be turned in at any time. Cox has had to show that grace to herself as well. Her husband is in the medical profession and has worked throughout the pandemic. She's been balancing distance learning for four of her five children, along with her own teaching duties.
"I felt horrible with my own kids," Cox said, noting that she regularly fails to join her children's video calls with their classes because she is working with her students.
One of her children is on the autism spectrum, and monitoring his schoolwork requires extra time, she explained, but he is also a teenager and she wants to preserve their relationship. It can't just be about completing online schoolwork. Without a two-hour commute, she uses the extra time to do fun activities with him, like yoga or games. That extra time together has actually been one of the good things about being homebound, she said.
The younger children, between ages 7 and 12, are "in and out" all day between computers and the backyard. It's chaotic at times, Cox said, but they quickly realized that sitting in front of a computer all day was not going to work.
"There's a lot of play involved," she said.
As they enter the third month of school closures, she's started hearing the gate to the backyard swinging open more often. A couple of neighborhood kids show up to jump on the trampoline. At first, Cox was vigilant about maintaining strict social distance, as her youngest child has a heart condition that could make him more vulnerable to complications from COVID-19. But as time has gone on, she said, their neighborhood has found a sustainable balance of distance and community. She, too, has found personal balance — in her own vegetable garden, cooking and exercising.
"It's been a learning path for us," Cox said. "We're just trying to do the most we can."
Her main concerns are the rumors that next school year will start as this one has ended — online.
She was able to capitalize on strong relationships and classroom culture to make it through the end of this year, but establishing that rapport via video calls may be impossible, especially for kindergartners, many of whom have never been in school.
"The one thing I fear," she said, "is not going back to schools on August 10."
Get stories like these delivered straight to your inbox. Sign up for The 74 Newsletter