Texas Next Stop for P-TECH, Popular High-School-to-Career Program Born in Brooklyn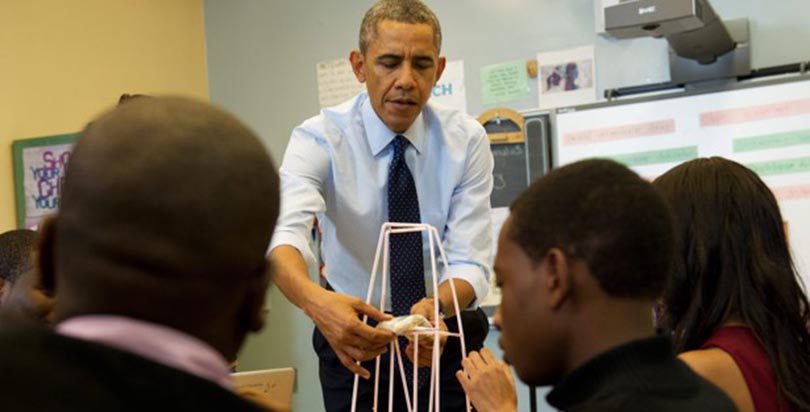 Starting this fall, Texas will become the latest hot spot for growth of the fast-expanding national early college high school program known as P-TECH.
Texas Gov. Greg Abbott signed a measure Saturday that replaces the state's previous tech-prep program with Pathways in Technology Early College High School (P-TECH), the rigorous six-year academic and career prep program founded by IBM and education officials in Brooklyn in 2011.
The Texas
law
, which takes effect Sept. 1, provides $5 million for planning grants so districts throughout the state can set up P-TECH programs modeled after those in New York.
Stanley Litow, the IBM executive who co-founded P-TECH, praised the Texas bill's passage.
"Significantly improving college completion rates and ensuring a smooth transition from school to college to career is perhaps the one education issue that unites us all," he said Tuesday in an email to The 74. "P-TECH will equip Texas youth with the skills needed to succeed in higher education and New Collar careers across our nation's fastest-growing industries."
Strong student interest in P-TECH programs that have already launched in Austin and Dallas in recent years — which will now receive official P-TECH designation under the legislation — helped garner bipartisan support for the measure,
The Austin American-Statesman
reported in March.
P-TECH's promise is that students who start in ninth grade will complete a high school degree, an associate's degree, and an internship in six years or less while receiving mentoring and training for a job in science-, math-, technology-, or engineering-related industries. All this is free to students as costs are covered by a combination of state funds, private investment, and buy-in from higher education institutions.
The program is designed to support traditionally disadvantaged, low-income, and minority students and provide them "a ticket into the middle class," as former president Barack Obama described it during a 2013
visit
to the Brooklyn campus.
Like other states that have passed similar legislation or used non-legislative agreements to implement P-TECH, the Texas measure requires that business partners who provide training to students give them first priority to interview for relevant jobs.
The process is referred to as a "slow interview," Sandy Dochen, the Austin-based manager for IBM's corporate citizenship and corporate affairs in Texas, Louisiana, and Arkansas, told
The Austin American-Statesman.
"They're learning with each other," Dochen said. "Businesses [learn] about what the kids' needs are and what their talents can be; and students are learning not just academic knowledge with the courses but practical applied knowledge."
Supporters hope the program will generate computer science graduates with the skills needed to fill the widening demand for jobs at tech companies in Austin and elsewhere, the Statesman reported.
Many students graduate early; in New York, several students from the original 2011 cohort have completed their coursework and accepted jobs at IBM. Others are pursuing four-year degrees.
In six years, P-TECH has been replicated in Connecticut, Illinois, Maryland, Rhode Island, and Colorado and now serves about 12,000 students at 55 schools, including 37 schools in New York, where Gov. Andrew Cuomo has backed it with millions of dollars.
P-TECH is also expanding overseas, with seven sites in Australia and two expected to open this year in Morocco.
Get stories like these delivered straight to your inbox. Sign up for The 74 Newsletter