Texas Districts Mull School Closures Amid Declining Enrollment, Competition from Charters
School officials in San Antonio announced earlier this week that they are looking at closing about 20% of their campuses.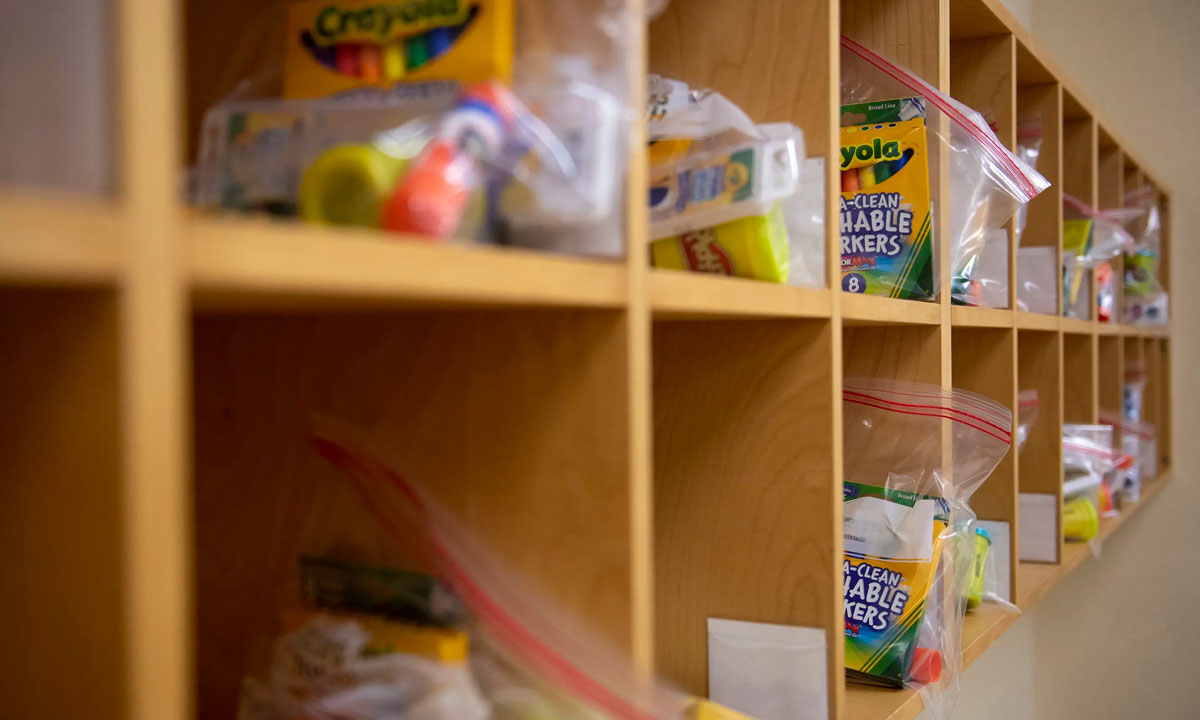 Support The 74's year-end campaign. Make a tax-exempt donation now.
The San Antonio and Plano school districts announced this week that they will look into closing campuses, citing population declines among children and competition from charters.
The urban and suburban districts are different in size and demographics, but neither has been immune to the troubles affecting other school districts across the state, including rising costs and declining student enrollment.
The San Antonio Independent School District, home to almost 50,000 students, announced Monday that they would recommend 19 schools to close. Seventeen would close within the 2023-2024 school year. The move would save the school district from a $300 million budget shortfall in the near future, officials said.
Superintendent Jaime Aquino said enrollment losses, lack of affordable housing, a declining birthrate and not having gradually closed campuses earlier led the district to recommend the closures. Since 1998, the district has lost over 18,000 students.
"The [school] board was concerned that the result of these trends was a growing and unintended inequitable distribution of student-driven resources, not just [of] revenue but of money and spaces," Aquino said.
Teri Castillo, a San Antonio City Council member, said five of the campuses slated to close are in her district and that the process is moving too fast.
"If equity is an integral part of this process, it is difficult to find its role in this preliminary list of school closures," Castillo said. "A majority of which are in historically underserved parts of our city, particularly in the West, East, and South sides of San Antonio."
Then on Tuesday, the Plano Independent School District announced that it would look into forming a committee that would evaluate enrollment trends, facility assessments and demographic data before deciding whether closures are needed.
Plano, long seen as a booming suburb with great schools, has seen a decline in the last decade in the number of children under the age of 18 and in the average family size, according to U.S. Census data. The district, which had about 55,000 students about a decade ago, has lost nearly 10,000 since then.
The pandemic had a direct impact on enrollment and, perhaps more significantly, student attendance, a crucial metric that helps determine how much money school districts get from the state. In Texas, if a student misses school, their district's attendance average goes down and so does the amount of money it receives. And in a post-COVID-19 world in which parents are quicker to keep their children home if they're feeling ill, some districts' finances have become more volatile than ever.
Lawmakers haven't made it easier for school districts. They ended this year's regular legislative session without allocating any new funding after failing to reach an agreement on whether to create a school voucher program in the state. Gov. Greg Abbott has said he will call lawmakers back for a special session on education in October to resolve these issues, but for some districts, it may be too late.
Financial shortfalls have led school districts across the state to adopt deficit budgets, meaning their expenditures outweigh their revenues. Some schools have dipped into their savings to offer teachers minimal raises, balance their budgets or simply keep the lights on.
Closing schools to save money isn't a new strategy but Texas has been seeing more schools go this route, or at least consider it. Last year, the Pflugerville Independent School District officials also considered closing down schools to save money in the face of declining enrollment. Eventually, the district decided not to close schools after seeking community input.
For administrators in Pflugerville, the blame for the shortfall fell on the state's funding system. Texas schools get a base amount of money based on student attendance but school districts believe a more accurate metric — and one that would bring them more money — would be basing school funding on average enrollment.
With lawmakers gearing to tackle public education issues again in a few weeks, there is a chance that school districts might receive an influx of cash soon. It's unclear whether changes to the funding system would help Plano and San Antonio ISDs prevent school closures.
During the regular session, the only bill that would have provided school districts with more money and slightly changed the funding formula to better reflect enrollment died after Senate Republicans tried to add a school voucher program to it. House lawmakers didn't advance the proposal.
Now the question is whether lingering bitterness between the House and the Senate following Attorney General Ken Paxton's impeachment trial and acquittal will further sour any hope of good-faith negotiations between the chambers over school vouchers and funding.
"We need to start off with the reality that school choice was already rejected multiple times by the Texas House," said Mark Jones, a political science professor at Rice University. "Now, any desire that the House might have had to work with the Senate and the governor was obliterated on Saturday with the acquittal of Attorney General Paxton."
Monty Exter, director of governmental relations at the Association of Texas Professional Educators, said school closures are complicated and very unpopular, but certain demographic shifts, such as fewer children being born and housing costs rising, leaves school districts with no choice.
On top of that, lawmakers failed to increase funding proportionate to the rise of inflation, creating more financial issues for schools.
"Districts are in a really hard spot with these decisions," he said. "At the same time, it is to some extent, beyond the district's ability to control these situations."
Disclosure: Association of Texas Professional Educators and Rice University have been financial supporters of The Texas Tribune, a nonprofit, nonpartisan news organization that is funded in part by donations from members, foundations and corporate sponsors. Financial supporters play no role in the Tribune's journalism. Find a complete list of them here.
This article originally appeared in The Texas Tribune at https://www.texastribune.org/2023/09/19/texas-san-antonio-plano-school-districts-closures/. The Texas Tribune is a member-supported, nonpartisan newsroom informing and engaging Texans on state politics and policy. Learn more at texastribune.org.
Support The 74's year-end campaign. Make a tax-exempt donation now.