Test Scores on "Nation's Report Card" Fall, Leaders Cite Common Core Rollout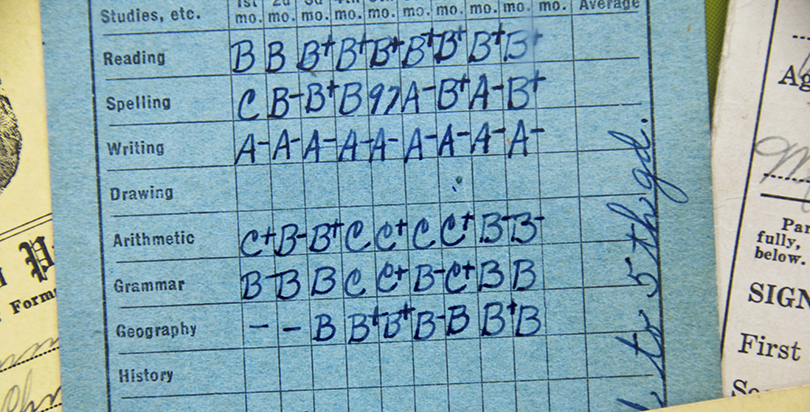 Education leaders cited implementation of the Common Core as a possible reason for a dip in national test scores released Wednesday, even as they cautioned against definitively tying specific policies to the change.
The National Assessment of Educational Progress, which has been administered every other year since the late 1960s, scores fourth- and eighth-graders in math and reading. Results for both eighth-grade exams dropped nationally, as did results for fourth-grade math. Scores for the fourth-grade reading test remained flat from the last results.
Many states implemented the more rigorous Common Core academic standards in the period between the 2013 and 2015 tests. The dip in the NAEP scores could give the Common Core's many detractors, some who see the standards as federal overreach into local schools, one more reason to dislike it.
A
study
released Monday by the American Institutes for Research found "reasonable agreement" overall between the skills tested in the NAEP math exam and the math content aligned with the Common Core standards. But there substantial differences in other subjects, such as 4th-grade data analysis, statistics, and probability, where only 47 percent of the items covered by the NAEP test are included in the Common Core.
Education Secretary Arne Duncan on a call with reporters Tuesday said there is often an "implementation dip" when schools put into effect large-scale changes, so he wasn't surprised at the change in scores.
"I've said on a number of occasions that we should expect scores to bounce around in this period," he said.
Duncan cited Massachusetts, which two decades ago raised standards and saw a dip in scores for the next few years. The state is now often at the top of the pack in the U.S. and remained so on this latest round of national test scores.
"Can we as a nation follow in their footsteps and make the hard, important changes now that will pay off down the road?," he asked. "Change on this scale is a long-term effort and progress will never be quick or linear."
The executive director of the National Assessment Governing Board, the bipartisan group that oversees the subjects and broad frameworks of the NAEP exam, was clear that "we certainly are not going to suggest any cause and effect at all" but also cited disruption from Common Core implementation as a possible reason for the drop.
"At this point, to suggest that there's any relationship between what's happening in schools [and the test results], other than what we call curricular uncertainty in the schools, is probably an area that we want to avoid for now," Executive Director Bill Bushaw said on a separate call with reporters Tuesday.
NAEP leaders also urged caution in drawing conclusions about a long-term drop in scores based on this year's results.
"One downturn does not a trend make," said Peggy Carr, acting commissioner of the National Center for Educational Statistics. "We're trying not to read too much into a decline at this point."
She also emphasized that long-term trends indicate scores are up since the early 1990s.
"We need to be cautious and exercise a little bit of a judgment and wait to see what will happen in 2017," she added.
There's also no way to determine whether any specific change in education policy caused the change in scores, she said.
"We just don't have any information that will help us understand the relationship between these patterns … and any of the other changes the country is asking about," Carr said.
In addition to national results, the results were calculated by state and for 21 large urban districts. They found:
Achievement gaps between white students and their black, Hispanic and American Indian peers remained largely the same from the past few years, though some gaps have started to close since the early '90s.
Fourth-grade math scores were up in three states (the District of Columbia, Mississippi, and schools run by the Defense Department on military bases), and fourth-grade reading scores were up in 13 states. Eighth-grade reading scores increased in West Virginia.
Statewide results dropped on two tests in 10 states, on three tests in Delaware, and on all four in Maryland.
Among big-city schools, there were increases on at least two tests in D.C. Public Schools, Chicago, and Florida's Miami-Dade County Schools.
There were decreases on two or more tests in Baltimore, Albuquerque, and Hillsborough County Florida (Tampa).
Get stories like these delivered straight to your inbox. Sign up for The 74 Newsletter