Tennessee Students Launch Elaborate Prank, Try to Fool TV Station Into Announcing Snow Day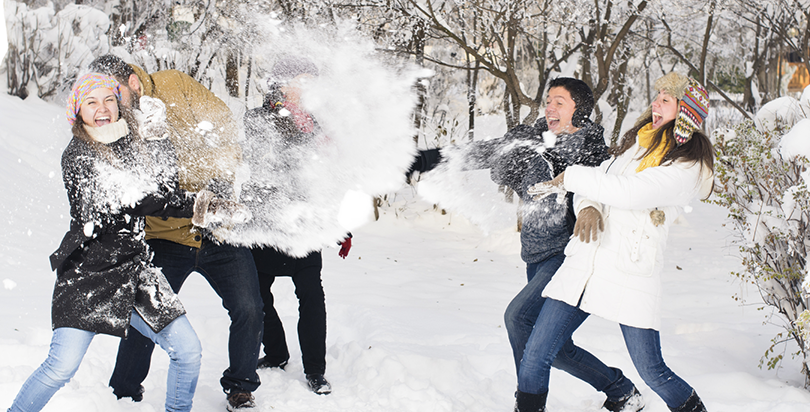 Tricksters looking to score a day off from school attempted a feat of impersonation that even famous fraudster Frank Abagnale would find hard to pull off.
The digitally-savvy charlatans took to social media late Tuesday, falsely portraying themselves as Tennessee school officials in an attempt to fool Chattanooga's WTVC News Channel 9 into announcing inaccurate school cancellations for the next day.
The news station's retort? Nice try, kids.
Also, kids? Don't DM us pretending you are some school official cancelling school. Closings don't work like that. & we're not that dumb.

— WTVC NewsChannel 9 (@newschannelnine) January 19, 2016
.@joshacagan we're still waiting for 3 kids in a trenchcoat claiming to be the superintendent to show up.

— WTVC NewsChannel 9 (@newschannelnine) January 20, 2016
Even as the pranksters tried to take matters into their own hands, other students were barraging the news outlet with questions about potential closures:
Hey, kids? Y'all are writing us privately on FB as if we wouldn't report it if Hamilton Co schools closed. We promise: we will if it happens

— WTVC NewsChannel 9 (@newschannelnine) January 19, 2016
When a kid asks "do we have school tomorrow" like they think we already know what school they go to https://t.co/TYcmL8PYt9

— WTVC NewsChannel 9 (@newschannelnine) January 20, 2016
"Do we have school tomorrow?" dozens of kids ask us privately on Facebook. We ALWAYS say: you'll find out here: https://t.co/KBd0VXyaB7

— WTVC NewsChannel 9 (@newschannelnine) January 20, 2016
Convincing yourself there WILL be school tomorrow increases the chances there WON'T be.

— WTVC NewsChannel 9 (@newschannelnine) January 20, 2016
@newschannelnine do Hamilton County have school tomorrow ?

— Slave Master (@YrnTwinn) January 20, 2016
Ironically enough, just a day later, the kids ultimately got what they wanted:
JUST IN: Hamilton County Schools are closed Thursday. https://t.co/KBd0VXyaB7

— WTVC NewsChannel 9 (@newschannelnine) January 20, 2016
Get stories like these delivered straight to your inbox. Sign up for The 74 Newsletter